Metric Halo, Mountain Lion, and Gatekeeper:

A guide to security settings in OSX 10.8
Apple has introduced a new security system in OSX 10.8 called Gatekeeper. Gatekeeper determines what applications can be installed on your computer, and has three settings:
Mac App Store
Mac App Store and identified developers
Anywhere
The default setting is #2, meaning that applications downloaded from the Mac App Store and applications that have been digitally signed by the developer may be installed. All software installers from Metric Halo are signed and can be installed on Mountain Lion at the default setting. However, if the security setting is changed to "Mac App Store" and you try to install our software you will get a message like this: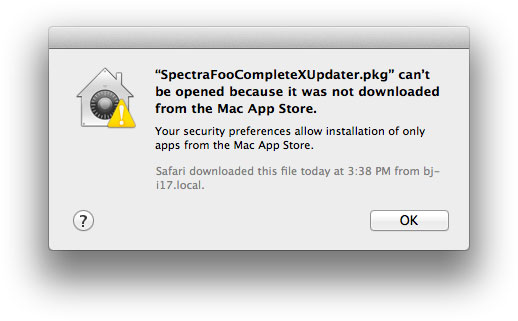 There are two ways of correcting this problem: change the Gatekeeper setting, or override the Gatekeeper settings for a single file.
To change the Gatekeeper settings:

Open the System Preferences on your computer and click "Security and Privacy".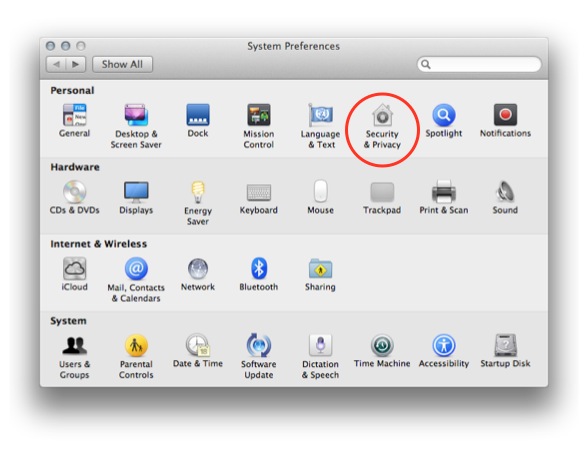 You will see this pane: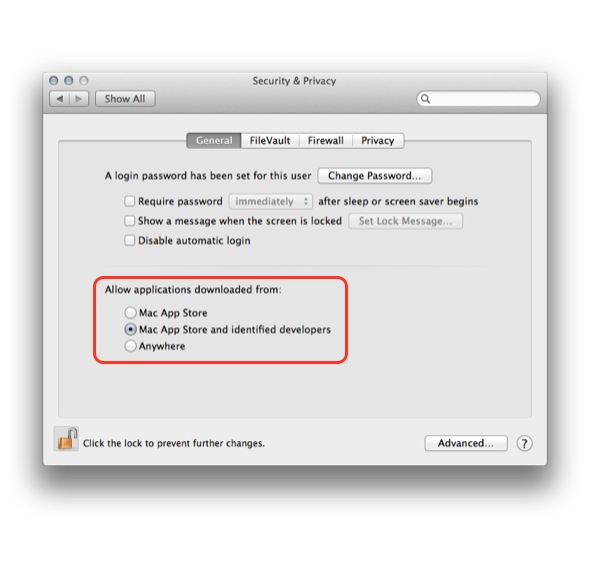 After clicking the lock in the lower left corner, click the setting to allow applications downloaded from "Mac App Store and identified developers". You will now be able to install software from Metric Halo or any other developer with a proper security signature.
To override Gatekeepers security setting for a single file:
Right-click  the installer package, choose "Open with…" and select "Installer":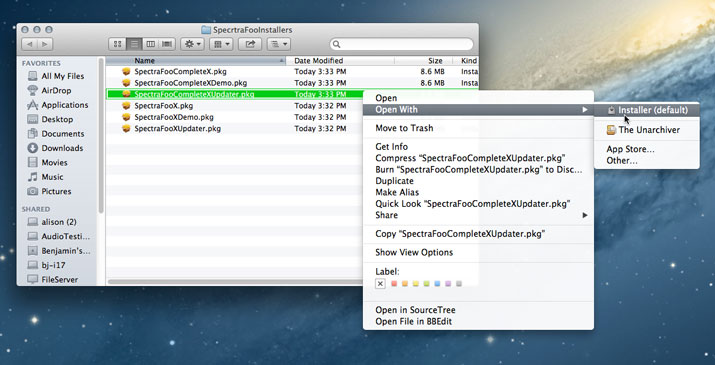 This will show the following dialog: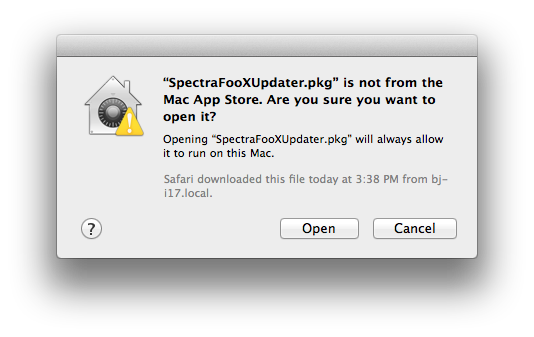 Click "Open" and you may begin installing your software.