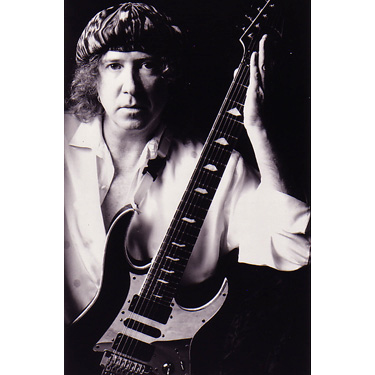 Producer, musician, Neil Citron used Metric Halo's Mobile I/O to transfer dozens of the songs originally submitted on DAT or DA-88 for the 10th Anniversary DVD of Tom Hank's '60s movie
HOLLYWOOD, CALIFORNIA: Tom Hanks' writing and directorial debut, "That Thing You Do!" captured the innocence of the early '60s pop scene with a story about a young band, The Wonders, that wins a talent contest, scores a hit single then breaks up, all during one summer. With a ten-year anniversary DVD of the film due soon, producer and musician Neil Citron recently used his Metric Halo Mobile I/O to transfer nearly three-dozen of the original title song contenders for inclusion on the special edition disc.
As much as "That Thing You Do!" is about The Wonders, it's also about that title song, written by Adam Schlesinger of Fountains of Wayne and Ivy, which plays repeatedly throughout the movie and will be the featured highlight of the upcoming DVD. "They had a cattle call for the song," explains Citron, who also taught the actors in the film to play their guitar parts convincingly. "Tom Hanks, Gary Goetzman, Mark Wolfson and staff at Playtone sifted through about 100 songs." Many of the films other songs were written by Tom and Gary and Mike Piccirillo.
Many of those original demo songs, as well the title track in various guises, from its original ballad form through a garage rehearsal version to the finished recording, and other songs from the film by composers such as Tom Hanks, Gary Goetzman, Mark Wolfson, Mike Piccirillo, Scott Rugness and Rick Elias have been transferred by Citron for the anniversary DVD. "Mark Wolfson, who works for Tom's company, (head of development for Playtone), and is a producer that I do a lot of work with other than this project, had those on DA-88 and DAT tapes. We had to pull them off tape and, of course, I wanted to go digitally."
Looking for a mobile interface that included an AES/EBU digital output instead of the more common unbalanced S/P-DIF RCA connectors, Citron happened on the Metric Halo Mobile I/O. "When I talked to the guys at Metric Halo I was looking at SpectraFoo. They said you have to have a good piece to run the software with. So we talked about the MIO and this project came up as we were having the discussion. It was good timing."
Citron began with the DAT tapes and was amazed at the audio performance of the Mobile I/O. "I had the analog output of the DAT machine and the MIO both coming up in the mixing board so I could A-B what I was hearing. The MIO was better. In theory it shouldn't have been any different, but it was extremely different. Everybody was happy and they loved it."

A relative newcomer to Metric Halo, Citron says he could not very well have used his usual system on the DVD project. "I've used other products where, even at 96k, trying to do eight tracks at once, it crashes. That gets old. I have certain loyalties but I can't go to Tom and say, 'I'm sorry it keeps crashing.' I needed the thing that was going to work best for the situation I was in."Citron confirmed his original findings when a friend, Bob Carpenter of the Nitty Gritty Dirt Band, called to borrow a DAT machine in order to transfer some songs to CD. "He went out digitally into a CD burner. Later I said, just for giggles, let me bring this Mobile I/O over for a comparison. I used the MIO software and recorded three different songs digitally. Then I burned a CD internally using Toast. We A-B'd them on his system. I thought it would be maybe a little better, but it was beyond a little. The difference was stupid crazy. It was ridiculous!"
Although The Wonders were one-hit wonders in the film, "That Thing You Do!" became a hit in real life and won Schlesinger nominations for the Golden Globe for Best Original Song in 1996 and for the Oscar for Best New Song in 1997.