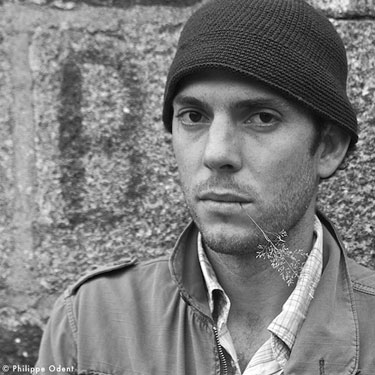 Longtime user of Metric Halo gear, French sound engineer, Benoît Gilg.SEPTEMBER 2011: Although they work independently, France's Benoît Gilg and Alain Français meet frequently to ensure that their gear and techniques stay at industry's cutting edge. Their works are numerous and often prestigious. For example, Gilg runs broadcast sound for several of the headlining acts at France's massive Jazz Sous Les Pommiers and Vieilles Charrues Festivals and at Germany's Hurricane Festival.
He has worked with legendary artists such as Lenny Kravitz, The Pixies, The Cure, and jazz guitarist John McLaughlin. With two decades of experience beyond the younger Gilg, Français is in charge of the FOH sound at almost every French fashion show and works with many big names across many genres, from Sting to French tenor Roberto Alagna to German superstar Nina Hagen. Both engineers have been longtime advocates of Metric Halo's tremendously flexible and thoroughly professional FireWire interfaces for both post-production work and live mixing and recording. They recently upgraded to Metric Halo's top-of-the-line ULN-8 boxes, with eight channels of studio-grade preamps, accurate AD and DA conversion, and a wealth of +DSP functionality.
"Alain and I strive to build a live mix that is fully networked," explained Gilg. "We like to be able to take any input and route it through any submix or any effects processing. The Metric Halo philosophy is perfect for this because the MIO console allows us to route signals within and between boxes however we like." The duo worked with a pair of Metric Halo 2882 +DSP for a decade and recently upgraded to a pair of Metric Halo ULN-8s. The ULN-8 is exactly like the TEC Award-winning Metric Halo LIO-8, with the addition of preamps and +DSP license. They interface the units with Steinberg's Nuendo recording, editing, and mixing software.
For post-production, mixing recorded music, and mixing for video, Gilg and Français use both ULN-8s to connect Nuendo to the outside world and to provide additional DSP processing that runs on processors inside the ULN-8s (saving overhead on the computer). External processors include an Empirical Labs Distressor, an SSL compressor, and a TC Electronics M6000. They use the Metric Halo MIO Console to make all of the input and output routing quickly and intuitively.
They task the mic preamps on the ULN-8s for live productions. "The Metric Halo preamps are so strong," said Gilg. "It's really like having a rack of high-end studio preamps, but the whole rig fits nicely on the back seat in my car! While other interfaces have a hardwired relationship between each input and each output, Metric Halo gives us the MIO Console, with which we can route anything anywhere. That's really the way we like to work. We like a lot of freedom."
For large live events, their setup is more elaborate. The Metric Halo ULN-8s accept input from the stage and from a Yamaha DM 2000 console. In addition, an Optocore network collects all inputs and outputs from the console, from the ULN-8s, and from an RME MADI interface to send downstream and to reroute among those devices. Along with Nuendo and the Metric Halo MIO Console, Gilg and Français use Metric Halo's SpectraFoo sound analysis software to troubleshoot problems and to perfect the balance, spectrum, and other aspects of the mix. Depending on the needs of the client, they may choose to record the event. Smaller events require only the Metric Halo ULN-8s and their cherished Metric Halo 2882s. Those cover all of the inputs from stage, and MIO Console performs all of the necessary recording functions.