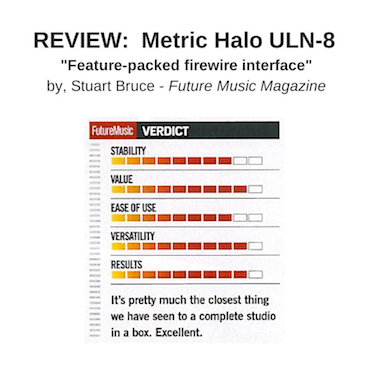 "For a 1U rack mount unit the ULN-8 is about as fully featured as you can imagine for an eight channel interface," according to Stuart Bruce of Future Music Magazine.
"The fact that it's FireWire also means that with all that functionality your laptop can be a fully functioning studio just with a ULN-8, a pair of monitors and some cans."
"...although it's not the cheapest interface on the market, when you consider what you are getting for your money, and especially with that recent price drop [now $2,999 GBP / $5,995 US Dollar - VAT included], it can only be considered a bargain."
CLICK HERE to read the full review by Stuart Bruce (Future Music Magazine), published by music radar.
Join the discussion on Facebook!