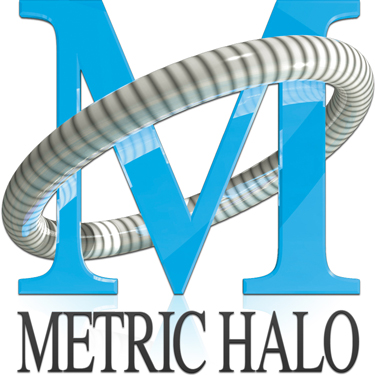 Metric Halo Update - April 30, 2020
We hope that this finds you well and as productive as you can be in these trying times.
We are happy to let you know that all is well here at Metric Halo. We are all healthy and MH is fully operational; software development, manufacturing, support and shipping are running as usual.
The world-wide COVID epidemic has caused a variety of supply chain problems that have extended our fulfillment times for orders above our normal turn around time. While we are still in the process of working through the existing back order, we are fully stocked on components and subassemblies and are rapidly reducing the leadtimes required for new orders.
We expect to be back to regular turnaround times for new orders shortly.
If you have been waiting on an order, thank you for your patience; we expect to get your order out to you soon!
Since these supply chain issues have delayed shipments, we are extending the Early Access Sale and the deadline for Early Adopter eligibility until June 1st.
Upgrade to 3d Today
Metric Halo Distributors & Dealers
It is a great time to upgrade your system to Metric Halo 3d; the Early Access sale has been extended and "social distancing" gives you a rare opportunity to really learn how utilize all the fantastic new features in 3d.
Upgrade your existing MH unit or purchase your first Metric Halo 3d interface with the Early Access discount, and make yourself eligible to purchase additional units at a huge discount (when you are ready - Metric Halo 3d Early Adopters can save up to 50% Off MSRP on additional 3d units and EdgeCards for the duration of the Early Adopter Appreciation Program).
Upgrade kits are shipping with a standard turnaround time of 1-2 days.
Please take care of yourselves, stay safe and sane, and if there is anything we can do to help, please let us know.
---
To learn more, please visit Metric Halo, or, contact your authorized Metric Halo Dealer or Distributor.
*Please Note: Metric Halo 3d Early Adopter Appreciation Program deals are offered through Metric Halo Distribution. Early Adopter Appreciation Program deals may also be available through your favorite Metric Halo Authorized Dealer. Please ask your dealer to contact This e-mail address is being protected from spambots. You need JavaScript enabled to view it for a custom quote as needed.