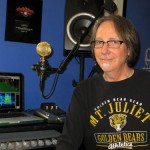 MAY 2013: Marko Hunt is closing in on four decades behind the mixing console, and he has spent the last thirty-two of them with The Oak Ridge Boys - first at monitors and then later at FOH.
Read more...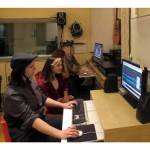 APRIL 2013: The Women's Audio Mission (WAM) is a San Francisco-based, non-profit organization "dedicated to the advancement of women in music production and the recording arts," a worthy undertaking given women's serious underrepresentation (less than 5%) in professional audio.
Read more...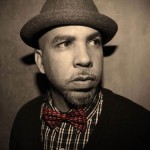 FEBRUARY 2013: Veteran producer Doc McKinney has worked with a wide range of innovative musicians, including Drake, Florence & the Machine, Santigold and most recently, The Weeknd. A close friend and accomplished mix engineer turned Doc on to the clear, faithful preamplification and conversion of the Metric Halo ULN-8. Doc now uses the ULN-8 for most of his audio production work.
Read more...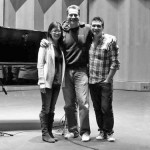 FEBRUARY 2013: Nicholas Phan is one of the most exciting new voices in classical music today, as evidenced by the tremendous praise heaped on him from just about every media outlet in the country. He frequently records with New York-based sound engineer Marlan Barry, and the two worked together on 2011's critically-acclaimed Winter Words.
Read more...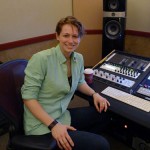 JANUARY 2013: Piper Payne is an accomplished mastering engineer, recording engineer, and audio archivist who is currently working out of Michael Romanowski's mastering studios in San Francisco, California.
Read more...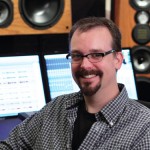 DECEMBER 2012: Sono Luminus, a Virginia-based record label dedicated to ultra-high-fidelity recordings of acoustic, classical, and early music, recently earned seven Grammy nominations. The Los Angeles Percussion Quartet's Rūpa-khandha is nominated for "Best Surround Sound Album" and Modern Mandolin Quartet's Americana is nominated for "Best Engineered Classical Album." Rūpa-khandha and Americana were both engineered by Sono Luminus' Managing Director and Head Engineer, Daniel Shores.
Read more...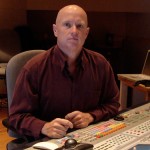 NOVEMBER 2012: Gifted producer and engineer Julian King brings an exceedingly rare blend of talent, temperament, and training to all of his projects. He entered the Nashville scene with a music degree, but quickly gravitated to the technical side of music production under the tutelage of engineering greats Chuck Ainlay, Steve Marcantonio, John Guess, and Lynn Peterzell.
Read more...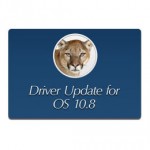 NOVEMBER 2012: An updated driver to fix audio issues with all MH interfaces on Mac OS 10.8 is now available for download at http://metric-halo.com/MIO/MIODriver_5.4d221_Universal.pkg.zip or from our Downloads page. This is a critical update for any user running Metric Halo interfaces on Mountain Lion 10.8.0 or newer. This driver is fully compatible with older systems as well, but updating pre-10.8 machines is not necessary.
***UPDATE***
We have found benefits in system stability using this driver with older versions of the OS, specifically for users who:
Toggle audio transport between play and stop frequently
Use Cubase and Nuendo
We now recommend that ALL Metric Halo interface users upgrade their driver with the version linked to above.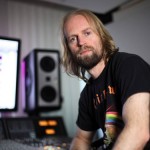 OCTOBER 2012: As a founding member of pioneering thrash act Sabbat, Andy Sneap secured his place within the canon of British heavy metal at a very young age. A devastating guitarist and a talented songwriter, Sneap also showed an interest and proclivity for the critical tasks that took place on "the other side of the glass."
Read more...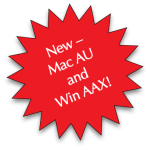 SEPTEMBER 22, 2012: Today at IMSTA Festa, Metric Halo announced the release of the Metric Halo Production Bundle for Pro Tools 10 for Windows, as well as Macintosh Audio Units. The software will be available 9/25/12 and consists of seven plug-ins compatible with AAX Native and AAX DSP Pro Tools systems and any Macintosh DAW that supports Audio Units: ChannelStrip 3, Character, HaloVerb, Multiband Dynamics, Multiband Expander, Precision DeEsser, and TransientControl.
Read more...
«
Start
Prev
1
2
3
4
5
6
7
8
9
10
Next
End
»
Page 1 of 12