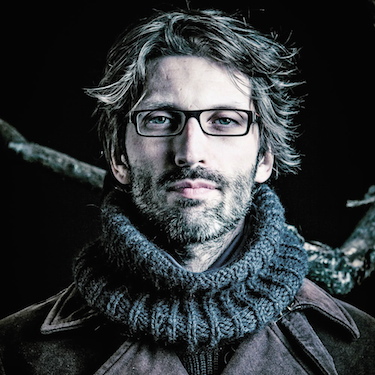 SAFETY HARBOR, FLORIDA: "For me, nothing is more exciting than working on music," says composer and multi-instrumentalist Stefano Lentini. "It's a privilege, a magical job. Composing, working with musicians, recording – it's all exciting." Based in his native Italy, Lentini is a composer for film and TV who is perhaps best known for his collaboration with Chinese director Wong Kar Wai on the Oscar-nominated feature The Grandmaster. His music for the film, Stabat Mater, plays a pivotal role, and Lentini – though an affable collaborator – is proud of having successfully handled every aspect of its production, from the composition and arranging to the recording and mixing. Lentini is also known for challenging himself with new genres and sounds to suit the feel of a particular film. "I don't like music standards in soundtracks and I'm not interested in repeating genres," he explained. "For every project, I seek a new dimension, a new musical universe." His latest work is for Nicola Campiotti's new documentary, Sarà Un Paese, which Lentini recorded and mixed using a pair of Metric Halo LIO-8 converters and a host of Metric Halo plug-ins.
Lentini's involvement in music – and the tools that make it – runs deep. "My grandfather was a skilled carpenter who worked in the Italian Defense Ministry building chairs, desks, and other office furniture," he said. "He met a luthier, and the two of them started building guitars. So I had my first guitar when I was twelve years old; it was made out of an old wardrobe! I took to the guitar immediately and wrote songs as I learned. I made my first recording overdubbing guitars on a tape recorder using a Walkman's earpiece as the microphone. From there, I graduated to a four-track tape recorder that allowed me to arrange my compositions. Step by step, I discovered everything about audio and music through the process of playing, writing, and recording." Lentini supplemented his self-taught education with studio work as a sound engineer, participation in choir and bands, and a formal collegiate study of ethnomusicology and ancient music.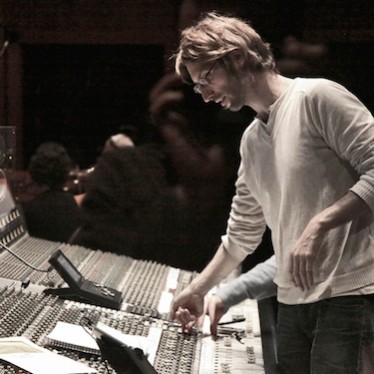 These days, Lentini's studio is decidedly state-of-the-art. At the front end, he has a Neumann TLM49 and a small collection of other specialty mics that feed into a handmade Arrel Audio AL121 quad microphone preamplifier. From there, a pair of Metric Halo LIO-8 converters input and output audio between Apple Logic Pro, hardware, and an Arrel Audio AL-266 sixteen-channel summing mixer. He monitors through a passive Dynaudio M1. Lentini uses Metric Halo plug-ins in two ways. First, he uses them in Logic as channel inserts. Second, he uses them during mastering via Metric Halo's proprietary routing software – MIO Console. During mastering, he splits his LIO-8s as well, using one for playback conversion and the second for recording conversion at 44.1kHz, 16-bit.
Without telling Lentini what he was up to, Lentini's assistant swapped out the LIO-8s for other converters one day. "It was a kind of blind test he was putting me up to without my knowledge," Lentini laughed. "But I passed! Without knowing what he was up to, I said, dismayed, 'Good grief! My tweeters are out of order!' He let me in on the joke and put things right. It was a good testament to the LIO-8, which is, in my opinion, after listening to many, many converters, the absolute champion of transparency. I think that goes back to Metric Halo founders Joe and B.J. Buchalter's quest for scientifically-grounded audio magic. It's not just a business for them, it's a passion. I like to think that I can 'hear' it in the LIO-8." Lentini also noted that both his mic pre and his LIO-8s boast better than 2Hz – 60kHz performance.
Despite his passion for great audio gear, Lentini is wary of losing sight of his priorities. "For me, the most dangerous thing is to become a slave to the technicalities," he said. "I love audio engineering, but I have to give priority to creative matters. The music has to be great to begin with, and then the technicalities let it shine. But it doesn't work the other way around." As such, he has streamlined his workflow to include only those tools that work in ways that are transparent not only to the signal flowing through them, but also to the process of creation.
"What I demand in a plug-in is firstly precision," he said. "I want to be able to manipulate the sound with as much detail as possible. That's what I love about Metric Halo plug-ins." Lentini most commonly uses Metric Halo Character (a signal path modeling plug-in) and Metric Halo ChannelStrip. He commonly adds Character's "Soft Sat" preset at the mastering stage to give his recordings an overall analog feel with pleasant harmonic distortion. He uses the precise and responsive equalization parameters of ChannelStrip throughout the recording and mixing process.
"It may seem secondary, but the customer and technical service I've received from Metric Halo is excellent," Lentini added. "It's not secondary to me because it has allowed me to keep focused on the creative aspects of my work."