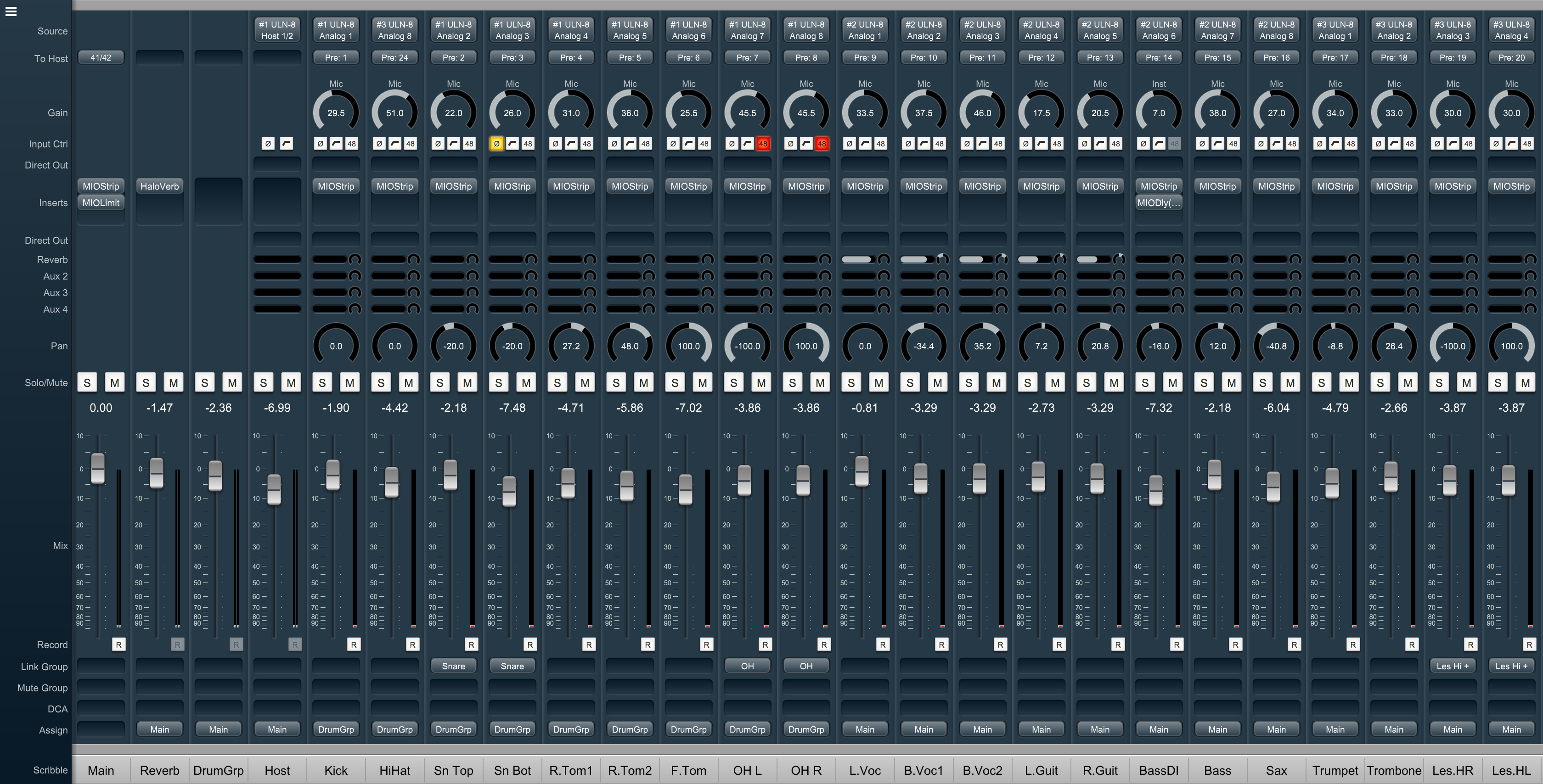 A new engine deserves a new Console. For 3d, we designed a new retina-enabled, 64-bit, cross-platform console application: MH Console.
MH Console features a high-impact, modern, flat design with scalable UI elements. With user controllable color theming and extensive support for user-configurable interaction preferences, it is easy to tune the console to fit your style (and your eyesight). MH Console also adds support for standard UI gestures including drag-and-drop for inserts and multi-strip control swiping.
It is built to support both multi-window and single-window modes — so you can work comfortably no matter what your windowing style is — it even supports full-screen mode.
MH Console features an expanded and updated MH Mixer. Building on the power of the v.5 Mixer, MH Mixer continues to support all the v.5 features that you have come to rely on: multi-bus mixing, arbitrary routing, input and output multing, zero-latency hardware plug-ins, surround support, and headamp control. MH Mixer removes the barriers that limited the v.5 mixer by providing:
Up to 128 channels of input (@192k)
Up to 64 (mono) busses (@192k)
Mix busses that span all the hardware in your MH system
Automatic routing to the computer
Cascade assignment of inputs, sends, busses and plug-ins
Instantiating plug-ins and graphs with presets
Dragging plug-in inserts within the mixer (including drag-copy)
Unlimited Parameter Link Groups
Unlimited DCAs
Unlimited Mute Groups
Hard Mutes
Fully configurable Main, Aux and Group busses (up to a total of 64 mono busses)
Aux sends directly on mixer strips
Flipping Auxes onto the primary mix surface (in both the UI and on hardware control surfaces)
These new mixing features unlock new workflows specifically targeted at mixing for live and zero-latency cue mixing during tracking.
3d is just the start of the next chapter in MH's audio technologies. We have built future-proof extensibility into the hardware at its base level.
Buy 3d for the problems it solves for you today. With Metric Halo's 17 year proven commitment to future proof hardware, you can be confident that it will continue to help you solve new problems tomorrow.
Visit the
3d Card Early Access | Overview & Tech Specs
to learn more, and sign-up via the
3d Public Beta
page and receive updates to the beta software or documentation as changes are made.