Hardware Installation Guides
3d Early Access Software
Welcome to the 3d Early Access software (current version pb9).
The changes in this version of the software are described in the pb9 Release Notes.
pb9 and newer runs on all versions of macOS from 10.8.5 (Mountain Lion) to 10.15.0 (Catalina). You must update to pb8 or newer if you want to run on 10.15+.
pb9 and newer are signed and Notarized with Apple for Gatekeeper in 10.15; earlier versions of MIOConsole3d and the MHLinkDriver may not load on Catalina.
We expect to release new updates to the software every couple of weeks.
The 3d software is ready to use. There are a few planned features that are not complete yet, and there are some Losses of Functionality relative to 2d that have still need to be addressed.
Please look at the list of known issues below to determine if the current release will suit your needs before upgrading your units.
You can download the current Early Access release (pb9) below: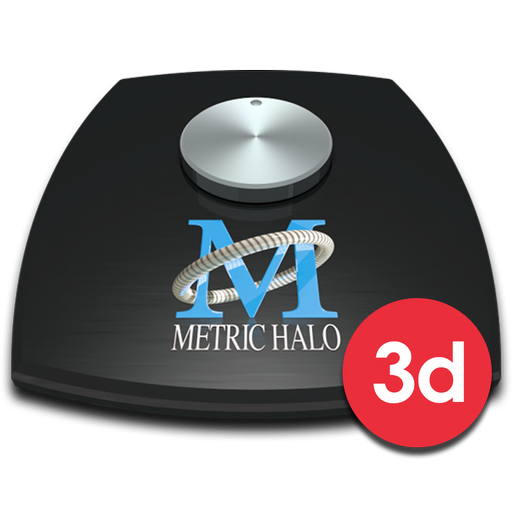 3d Early Access - pb9

Offline Domain Files*
Note: Offline Domain files are provided to allow you to experiment with MIOConsole3d without any hardware available. There are two files in the archive; a one box MHLink domain and a four box MHLink domain. With this Early Access release any configuration you make with these files will not translate directly to your real hardware; you will need to rebuild your real configuration once you receive your hardware.
3d Early Access Quick Start Guide
There is an abbreviated quick start guide linked below to help you get started; it has been updated for pb9:
3d Early Access Quickstart Guide
3d Early Access Announce Mailing List
If you would like to be notified when we post updates to the Early Access software or documentation, please sign up for the 3d Early Access Announce mailing list below:

New Functionality for 3d relative to 2d
Multibox aggregation via MH Link Audio Driver
Multibox unified mixing via MH Link
Multibox unified clocking with automatic rate detection
Multicomputer and Multidevice audio networking with SCP
Support for EdgeCards, including MADI, ADAT and MIDI
Mixer supports 128 inputs and 64 busses
+DSP included
+DSP Graphs for Monitor Control output processing
MC Speaker Mutes/Solos
Dolby Atmos® speaker layout support in MC
Plugin drag and drop supported
Record Panel now supports FLAC (at an increased CPU load)
Record Panel now supports flexible file and take naming
Record Panel now supports polyphonic file recording
Record Panel now supports multiple mirrors
Record Panel now supports preroll and postroll and pre-trigger record
Record Panel now supports level based trigger
Record Panel now supports auto zoom
Record Panel now reports incoming TC format
Submission of bug reports, crash reports, and feature requests supported from the console
Automatic Software, driver and firmware update availability detection/installation
Character implemented as an Instantiable process
Talkback support
Listenback support
Cue Controls
PFL/AFL solo modes (including solo to mono)
Support for floating MC window
Hardware polarity invert
Mute Groups
Enhanced Control Surface Support
Enhanced Box Mapping Support
User configurable global key-commands
Known Issues: Temporary Loss of functionality relative to 2d
Digital I/O metering UI not available yet
Record Panel playback still needs to be implemented
Front Panel preferences still need to be implemented
IR remote mapping preferences still need to be implemented
Output mults still need to be implemented (work-arounds available)
Record Panel does not support CAF yet
I/O gain control linking independent of mixer still needs to be implemented
Mixer templates still needs to be implemented
Boot states still need to be implemented
ConsoleConnect is not available yet
Some plugins still are still beta quality
SonicEQ is not available
Reported Latencies for MHLink Driver and Class USB are not 100% accurate yet
No Undo
Complete documentation is not available
Resolved in pb2:

Bus-to-bus routing still needs to be implemented (work-arounds available)

Resolved in pb3:

Mono busses cannot be panned when assigned to multichannel busses
Busses assigned to other busses do not obey solo-in-place logic
I/O insert still needs to be implemented
Post-fader metering still needs to be implemented

Resolved in pb4:

Character still needs to be implemented
TransientControl custom UI still needs to be implemented

Resolved in pb5:

LIO-8s are mis-identified as ULN-8s
Command/Gesture to globally clear meter clip indicators still needs to be implemented
Box/Domain forget still needs to be implemented
Implement phase invert plugin
Digital I/O format control still needs to be implemented
Some Front Panel status is incorrect/unimplemented
2882 Mute/Dim buttons still needs to be implemented

Resolved in pb6:

Per-strip widths are not available yet
Strip width decoupled from Strip scale
Plugin Sidechain inputs still need to be implemented
Mix channel phase invert still needs to be implemented (work-arounds available)

Resolved in pb7:

Box registration still needs to be implemented
Some Plugin UI's still need cleanup

Resolved in pb7:

2882 Mute/Dim buttons still needs to actually mute/dim
MHLink not compatible with 10GbE NIC in iMacPro

Resolved in pb9:

Box-remapping still needs to be implemented
Known Issues
Resolved in pb3:

USB Audio device not available on macOS 10.12.x due to macOS bug
EuCon monitor section does not connect
EuCon does not update channel names
EuCon does not update strip order
Sometimes stale routes cause phantom audio or meters

Resolved in pb3.01:

Assignments from lower indexed busses to higher indexed busses not restored correctly
Crash on mixer restore in pb3 when restoring Bus assigned to another bus that was created later
Computer routes are not fully removed when strip or bus is deleted

Resolved in pb3.02:

Unneeded crosspoint update
It is possible to create bus self assignment with cascade
Bus->bus sum point can be doubled up
Input strips are spontaneously assigned to Main when new bus is added
Feeder busses don't migrate if target bus migrates to new unit
Clearing computer routes notifications during teardown cause crash on new file load

Resolved in pb4:

Loading a file with ULN-8/LIO-8 input set to Line-10 can lead to a shift in input gain
Fix intermittent Kernel Panic on 10.12+ systems
Fix various crashes
Adjust Max Gain limits to reflect HW limits for Line 10
Ensure we don't access EuCon if EuCon is not installed
Fix incorrect aux/pan visibility coupling
Prevent saving console state from causing the RP to start a new take
Enforce MC gain limits when +/- buttons used
Fix FP MC gain bumps when changing FP gain
Fix silent recording to non existant folders or volumes
Fix grey flash when showing mixer window a second time
Ensure that the Solos for the bus master strips participate in exclusive solo
Clear routes when a Monitor Controller is deleted
Automatically clean invalid units

Resolved in pb5:

Fix crash due to applying an insert when nothing is selected (due to user hitting return key)
Fix lack of RP tracks if the only routed source to the computer is from the post insert direct out
Exclude phantom power from mixer link groups
Ensure muted output channels in MC dont get added to the global mute group (fixes HP full mute when muting L channel only)
Fix crash when routing a strip that has pre insert Auxes (and correctly route it)
Fix crash when removing routing for a strip that has pre insert Auxes (and correctly unroute it)
Do not show panner on aux send if strip width equals or exceeds bus width
Ensure deleting last domain fully clears UI to avoid crash
Add missing bypass parameter to Simple Pitch Shifter
Ensure that EuCon surface refresh doesn't recycle strip numbers (fixes problem with new strips not appearing)
Allow Analog I/O Pane to get smaller so more boxes can be fit on screen
Identify LIO Units Properly
Improve click to clear peak hold behavior for meters in mixer
Update channel assignments for updated firmware that fixes EdgeCard ADAT S/MUX
Sum stereo strip to mono bus rather than just routing left channel of strip
Protect against empty topology
Explicitly handle exceptions thrown if plugin relocations fail
Fix certain conditions that can cause MIO Console Crash
Ensure each MADI port has its own lock bit
Adjust default boot routing to allow channels 1+2 from USB to go to the headphones as well as the Monitor Out on 2882/ULN 8/LIO 8
Surface digital input lock indication bits into the unit info block
Make MADI RX Lock State available to software
Allow internal clock to be 4x on all units
Add support for reporting presence of preamp boards on LIO 8 & ULN 8 to rest of system
realign ADAT blocks to make SMUXed TX channels available on EdgeCards with ADAT
Keep meters running until pipeline empties
Make audio device teardown asynchronous to avoid potential panic due to timeout
Ensure that the Computer Firewire indicator on the front panel reflects Enet USB connection state
Ensure 2882 shows phantom status on front panel
Use locked state from RX components to drive digital input locked indicators on Front Panel
Update FP Clock source indicators based upon current Clock Source
Split ADAT RX demux into two 32 channel blocks to match up with TX and channel assignments
Indicate AES clock source on LIO 8/ULN 8 FP if clock is derived from AES input
Fix EOF detection so that < 64 channels can be received via MADI RX
Ensure registers are initialized at power up
Add support for processing and vectoring legacy FP button presses
Add missing lock in driver
Add S/MUX flag to ADAT TX streams
Actually drive Mute and Dim indicators on 2882 FP

Resolved in pb6:

Fix S/C selection UI so that it is clear
Fix Box and domain removal cleanup to avoid crashes on save
Fix Box and domain removal to maintain box order
Fix Box and domain removal animation
Make PFL/AFL respect strip pan
Allow busses to be distributed amongst boxes (solo bus was pinning them)
Ensure bus solo in PFL/AFL mode works when busses are on different boxes
Ensure bus to bus routing works when busses are on different boxes
Fix slow UI update when changes are made via HW front panel
Fix high CPU usage when drawing (especially with some plugins and multiple windows open)
Fix spurious offlining of boxes by MIO Console (e.g. meter loss)
Ensure all meters are visible in strip for all combinations of width and channel count
Ensure post fader meters work properly when solo mode is not SIP
Ensure new busses are assigned to solo bus so that bus solo works in AFL/PFL mode
Add description text for Apple's "This app wants to use the microphone" notification in Mojave
Fix crash due to source in MC missing from mixer on .cnsl3d file load
[Firmware] Set AES output channel status to Professional Mode
[Firmware] Ensure all router transfers get metered
[Firmware] Fix packet FIFO desync issue that could lead to box(es) going offline

Resolved in pb7:
Resolved in pb8:
Resolved in pb9:
Known Issues: Functionality for 3d that is not complete
Custom USB multibox driver (partially resolved in pb7)
Multibox operation requires use of MHLink driver (partially resolved in pb7)
Resolved in pb2:

Summing of groups into main bus

Resolved in pb4:

PFL/AFL
Cue section
Talkback
Listenback

Resolved in pb7:

USB driver does not follow S/R changes in MIO Console (use host or AMS)
USB limited to 12 channels of I/O
USB Streaming + MIOConsole only works @ 44.1k and 48k sample rates