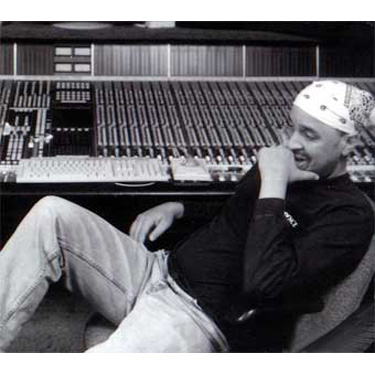 Metric Halo's ChannelStrip meets Bobby Brooks ever-changing musical demands.
LOS ANGELES, CALIFORNIA: After more than 25 years in the business, producer, mixer, and studio and live sound engineer Bobby Brooks boasts an impressive resume that spans many musical genres, from classic Motown to heavy metal. In that time, Brooks, who operates out of his own Archangel Studio, has used every music production tool out there, but none has proved more essential than Metric Halo's ChannelStrip plug-in.
"It's the only thing I use," states Brooks, who is proud to once again see R&B legend Teena Marie, with whom he has worked for most of his career, nominated for a Grammy this year. "I love ChannelStrip. I haven't run across too many instances where this thing doesn't do its job. That goes not just for Rick James and Teena Marie but also P.O.D. and Black Sabbath."
In this new fully digital age, Metric Halo's console-style ChannelStrip plug-in brings all-important DSP mixing functionality to the ubiquitous digital audio workstation. Brooks, who has worked with a who's who of artists, including classic Motown acts such as Stevie Wonder, Diana Ross, The Temptations and the Dazz Band, as well as Whitney Houston, Dionne Warwick and hard-rockers Sepultura and Zebrahead, has been using ChannelStrip with his Pro Tools system for four or five years. He reports that everybody is always looking over his shoulder in the studio to learn more about the Metric Halo plug-in. "Two or three days later they're buying it!" he laughs.
Unlike other software plug-in developers, he notes, Metric Halo offers an all-in-one mixing tool with ChannelStrip, an integrated bundle that incorporates EQ, compressor and gate functions, with over 100 presets offering ready-made solutions or jumping-off points for creative mixing. Brooks quips, "They're a great company, but they put so much into ChannelStrip that they can't come out with anything else. They can't come out with the killer gate, they can't come out with the killer compressor - everything is already right there!"
What's more, he notes, the price for all of those features is several times less than other manufacturers' products. With one popular competing plug-in bundle, he says, "After you get your compression and EQ added-in you're $2,500 to $3,000 out of pocket."
Not that Teena Marie needs much assistance in the studio, this four-time Grammy nominee was up this year for Best Female R&B Vocal Performance alongside Janet Jackson, Alicia Keys, Jill Scott and Angie Stone. "I've been working with her for 25 years, on just about everything she's ever done," says Brooks of the former Rick James protŽg?, who was first signed to Motown in 1975.
"She only needs one vocal take. She'll get five songs done in one day - lead vocals, background vocals, everything - and it's all impeccably great." The artist has just released "La Dona," her first album of all-original material in ten years, on Universal/Cash Money Classics.
Brooks has also been using Metric Halo's SpectraFoo metering software for the last few months, and reports that it is in constant use in the studio. "SpectraFoo is great," he says. "I don't think there's any metering thing that you can't do with it. It's the ultimate metering program."
SpectraFoo incorporates standards-based level metering, high-speed, high-resolution spectral analysis, the unique Phase Torch, correlation metering, triggerable waveform display, power balancing, and a variety of power, envelope, and spectral histories and phase analyses. Although he hasn't had much time to use SpectraFoo on the road yet, Brooks will soon have an opportunity to put it through its paces on an upcoming Teena Marie tour. "We're getting ready to go out in April/May on a 40-city tour."