Metric Halo Product Registration
---
Thank you for registering your Audio Tools with Metric Halo. Registration ensures you will receive free technical support and notice of MIO software and Hardware updates.
Software 
You may register your Metric Halo software and acquire your registration authorization code to license your software by clicking here.
Hardware
Interfaces are registered within MIO Console. Make sure your computer can access the Internet. When you launch MIO Console with an unregistered interface attached, you'll see the following dialog: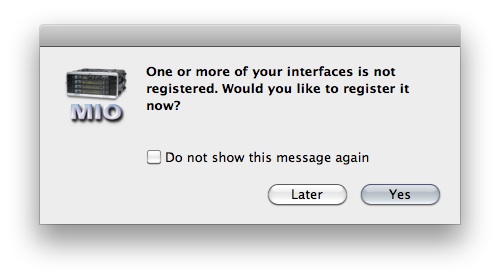 Click Yes, enter the information in the registration panel and confirm. Your unit is now registered.