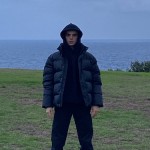 Callum Baker endorses Metric Halo.
"ChannelStrip is the SSL sound of yesterday, today and the future. I use it on everything."
Read more...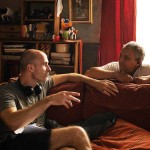 (Edoardo Ponti, left, director of The Life Ahead and Maurizio Argentieri, sound designer.)
SAFETY HARBOR, FLORIDA: The Life Ahead stars celebrated actress and octogenarian Sophia Loren in a performance that many are predicting will earn her yet another Oscar. Critics have hailed The Life Ahead as one of the best films of the year, and it has already earned numerous awards and a nomination for a Golden Globe in the category of Best Foreign Language Film and Golden Globe win for Best Original Song by Dianne Warren and Laura Pausini. The movie-loving masses agree: The Life Ahead peaked within the Top 10 Netflix streaming films in 37 countries. Recently, the Motion Pictures Sound Editors (MPSE) nominated The Life Ahead, for Outstanding Achievement in Sound Editing – Foreign Language Feature for the 68th Annual Golden Reel Awards. Veteran sound designer and mixer Maurizio Argentieri has the worked on the project from conception through the final mix, including on-set dialog recording with his trusty, rock-solid, Metric Halo ULN-8 and 2882 interfaces.
Read more...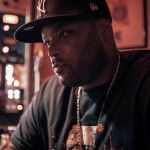 SAFETY HARBOR, FLORIDA: DJ Bless, who often goes by his darker alter-ego Sutter Kain, was a songwriter and producer first and only became known as a mix engineer when other musicians needed his help to achieve his signature "Ghetto Metal" sound. Now heading into his third decade in the industry, DJ Bless has worked under MCA Records, Capitol Records, and his own label, Never So Deep Records. He produces tracks for HBO and Elijah Wood's horror movie company SpectreVision, among many others. Even with so much going on, DJ Bless still makes time for Sutter Kain originals. Citing Metric Halo's ability to "be anything," he used Metric Halo plugins for his forthcoming Kain full length Death Has Found Me.
Read more...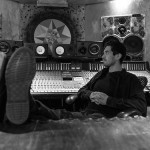 LONDON, ENGLAND: Headquartered in London, Matt Barnes is a sought-after recording and mix engineer with a deep skill set and humility enough to keep expanding it. He engineered Krept & Konan's Revenge Is Sweet, which made it to the number five spot in the UK, as well as Rod Stewart's You're In My Heart: Rod Stewart with the Royal Philharmonic Orchestra, which made it to the number one spot. Other high points include Mahalia's "Simmer (Acoustic)," Chic's "Queen" (featuring Elton John and Emeli Sandé), and Sigala's "We Got Love" (featuring Ella Henderson). Barnes works extensively with producer/writer Rvchet (Emeli Sande, Krept & Konan, Dutchavelli, Noizy), an arrangement that has not only generated jobs, but also a fortuitous introduction to Metric Halo's series of Production Bundle plugins.
Read more...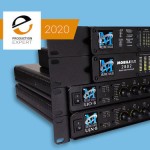 Friday, January 1, 2021: Pro Tools Expert / Production Expert's Nathaniel Reichman picks Metric Halo 3D Audio Interfaces as the Hardware Product Of 2020!
"While Metric Halo's 3D audio interfaces, the ULN-8 and LIO-8 came out before 2020, I purchased an LIO-8 in early 2020, and it has turned out to be a great investment. I wrote about using Metric Halo interfaces as Dolby Atmos controllers over the summer.

But since then, the control software for Metric Halo interfaces "MIOConsole3D" has hugely improved. It's not well-reported in the industry, but the MIOConsole3D software now has deep EuCon monitoring support, with many of the excellent features found in the much more expensive MTRX/DADman series. It's well worth a look if you use any of the S-series Avid controllers from Avid Control all the way up to S6."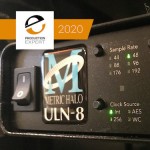 Friday, December 25, 2020: Pro Tools Expert / Production Expert's Steve DeMott names the Metric Halo ULN-8 3d the Hardware Product Of 2020!
"There is the one piece of hardware and one piece software that came into my life in 2020 that I feel made the biggest impact on my workflow - The Metric Halo ULN-8 3d [& MIOConsole 3d]"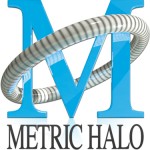 We continue to hope that this finds you well and as productive as you can be in these trying times.
We are happy to let you know that MH continues to be fully operational; software development, manufacturing, support and shipping are running as usual.
We are fully stocked on ULN-8 3d, LIO-8 3d & 2882 3d units, 3d Upgrade Cards & MH EdgeCards.
Please click on the MH Direct 3d Hardware Order Form for current shipping lead times on our 3d hardware line, or, contact your Metric Halo distributor or dealer for details.
If you have been waiting on an order, thank you for your patience; we expect to get your order out to you soon!
The Metric Halo 3d Early Access Sale and the deadline for Early Adopter eligibility has been extended into 2021!
Watch this space, or follow us on Facebook, Twitter, or, Instagram, for the latest updates on the Metric Halo 3d Early Access Sale.
Upgrade to 3d Today
MH Direct 3d Hardware Order Form
Metric Halo Distributors & Dealers
Read more...
In demand, award winning theatrical producer, record producer, music supervisor, music director, arranger, Broadway music supervisor, performer and pianist, Michael J. Moritz, Jr. makes challenging source material shine during the Covid-19 pandemic, with the Metric Halo Production Bundle and ULN-2 3d.
NEW YORK, NEW YORK – NOVEMBER 2020: With a deep pool of talent, a wealth of high-stakes experience, and the kind of personality that lifts others up, Michael Moritz Jr. is a much sought-after music director and music supervisor in the New York theater scene. Moritz entered the music industry as a child prodigy pianist before transitioning to his current roles, which have earned him Emmy and Tony Awards. Before Covid-19, Moritz spent half of his time on music direction and supervision and half his time recording and mixing cast albums for big-name Broadway productions. Given the challenging quarantine source material he has been asked to make shine in his temporary transition to full-time production and engineering, Moritz recently dove into Metric Halo's Multiband Dynamics, Multiband Expander, and ChannelStrip plugins. The experience inspired him to check out Metric Halo's acclaimed hardware interfaces, and his new Metric Halo ULN-2 has him excited to add more Metric Halo channels when Covid-19 relents.
Read more...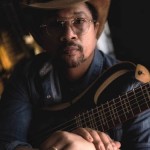 NEW ORLEANS, LOUISIANA: Roland Guerin is an astounding bass player, an emotive singer, and a gifted songwriter based in New Orleans. While Guerin travels in all musical genres, he's best known in the world of jazz. He cut his teeth playing bass in Alvin Batiste's band, The Jazztronauts, and later joined the Marcus Roberts Trio, the Allen Toussaint Band, and Dr. John. He has performed with George Benson, John Scofield, Ellis Marsalis, Marcus Roberts; played at the head of the Berlin Philharmonic, the Boston Symphony, the Chicago Symphony; and recorded on the Blind Boys of Alabama's Grammy-winning Down in New Orleans, among countless other endeavors. All the while, Guerin has been writing his own songs. His latest release is Grass Roots, which leverages his innovative songwriting with elements of folk, blues, zydeco, rock, and – of course – jazz.
"I've released seven of my own albums, but I have enough material to release seventeen more!" Guerin said. "I've always been an audio snob and I love paying attention to the details of a song or the quality of a sound. Music is an extension of life, and I learned from Allen Toussaint how to think about the craft of a song or the phrasing of a lyric and the impact that would have on the overall effect of a song. After Allen passed in 2015, I joined Dr. John's band and after a year or so became the musical director for his band. It was the same camp of music, just a different side of the woods. With Dr. John, I started zoning in on ways to produce the music, to get the sounds and the qualities that we were after. For my own songs, I started looking around for the best sound I could achieve at home."
Read more...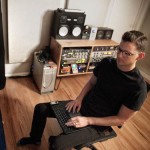 SAFETY HARBOR, FLORIDA – APRIL 2020: Regarding his chosen profession, Grammy-nominated mix engineer Jesse Ray Ernster pleads that he really had no choice. "My dad produced and mixed in a studio in our house, so growing up I was surrounded by instruments and exposed to an endless parade of bands. My career choice wasn't up to me. I caught the recording bug!" Ernster is passionate about good music irrespective of genre, and he spends his days bouncing between projects. A typical day may involve a rock record in the morning, a few hip-hop tracks in the afternoon, and an Afrobeat session in the evening. After years cutting his teeth as a recording engineer, most notably for Kayne West' Yandhi and Jesus is King albums, Ernster has made the slow pivot to full-time mix engineer. He mixed Burna Boy's African Giant, which earned a 2019 Grammy nomination for Best World Music Album. After many successful years using Metric Halo's flagship plug-in ChannelStrip "on just about everything," Ernster recently met the Metric Halo team at NAMM and expanded his Metric Halo plug-in pallet with the all-inclusive Production Bundle.
"My friend Taylor Larson introduced me to Metric Halo ChannelStrip a few years ago," Ernster explained. "The underlying algorithms used in ChannelStrip were developed by Metric Halo almost twenty years ago, and they still sound way better than the latest offerings from other pro audio software companies."
Read more...
«
Start
Prev
1
2
3
4
5
6
7
8
9
10
Next
End
»
Page 1 of 25