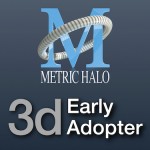 Put yourself at the forefront of audio innovation: Become a Metric Halo 3d Early Adopter.
SAFETY HARBOR, FL (USA) – SEPTEMBER 2019: Metric Halo has established an elite group of Metric Halo users who have participated in the Metric Halo 3d Early Access/Public Software Beta: Metric Halo 3d Early Adopters.
"We are extremely grateful for the contributions and feedback we have received from our 3d Early Access participants who have helped to make 3d a resounding success!" said, BJ Buchalter, Metric Halo's VP Research and Development. "By taking a chance on the 3d Upgrade before we called it "Done," these users have earned a special status among Metric Halo customers. They are our 3d Early Adopters."
To show their appreciation, Metric Halo is inviting 3d Early Adopters to add even more channels to their system with an exclusive 3d Early Adopter Additional Unit and EdgeCard Offer (save up to 50% Off MSRP)! Click Here for complete pricing and offer details.
Read more...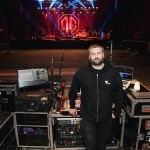 (PHOTO CREDIT: Joel Livesey at Brooklyn Steel © 2018 Mike Wilson)
SAFETY HARBOR, FLORIDA: Freelance audio engineer and production manager Joel Livesey, along with his business partner Connor Sharpe, own and actively use three Metric Halo ULN-2 interfaces, six Metric Halo ULN-8 interfaces, two Metric Halo LIO-8 converters, two Metric Halo 2882 interfaces and all of Metric Halo's software: the Production Bundle plug-ins, +DSP plug-ins that run on the hardware units, and the SpectraFoo analysis program. Based in Canada but happily ranging over North America and the world, the duo has worked on big events, like the Juno Awards, the Pan Am Games, and major NHL, NFL, & CFL games, as well as innumerable live music tours, including Carly Rae Jepsen, Brand New, and currently, Dashboard Confessional.
Incorporating Metric Halo hardware and software into their live setup solves problems, simplifies connections, decreases latency, and gives them sound quality and reliability that makes for successful shows and repeat clients.
Read more...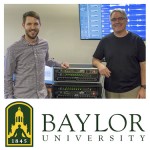 (Dr. Ben Johansen with his colleague, Dr. Scott McAllister, Professor of Composition, with Alinea's two LIO-8/8 interfaces)
WACO, TEXAS: Cultivate Informed Creative Research: these four words summarize the mission of the exploratory music composition lab at Baylor University. "Our students bring so much to their composition classes – they've been studying on their instruments for years, they've taken intensive music history, theory, and musicianship courses – and they need an inviting space to freely experiment with all of that background knowledge in new and exciting, creative ways," explained Dr. Ben Johansen, lecturer in "Composition and Computer Music" at Baylor's School of Music. Together with his colleagues in the department, Johansen has been building out that creative space – dubbed "Alinea" – with tools that are not only beautiful sounding, but also unfailingly robust to near-constant usage.
When Johansen joined the faculty last August, he set to shoring up a few of Alinea's weak links. The larger eight-channel studio needed a reliable eight-channel interface, and Johansen did a lot of research to find candidate interfaces that were rock solid stable no matter what the situation. "That all-important criteria collapsed the universe of possibilities to just two brands," he said. "Add to that the additional criteria that the interface would have to work easily and reliably with pretty much every variety of audio and composition software in existence – Logic, Pro Tools, Izotope, Max, Ableton Live, Pure Data, Dorico, SuperCollider and on and on – and it had to sound pristine. Well, that got us down to just one – Metric Halo."
Read more...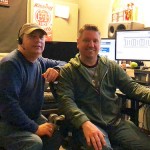 (From left to right – Entertainment Tonight Producer Kevin Gershan and Editor/Mixer Dan Schanks at work in the edit bay at CBS Studio Center in Studio City, CA)
STUDIO CITY, CALIFORNIA: Kevin Gershan has been a producer and director for CBS Television Distribution since 1979. "I have worked closely with audio," he said, "from my days in radio to my move into television. I started my career working with all the classic analog gear and techniques, and I transitioned through all of the digital formats – right up to the latest digital technologies today." After Entertainment Tonight's syndicated radio feature switched over to using Media Composer in an Avid video editing system, Gershan and his team came to rely on Metric Halo plug-ins for their sonic integrity and rock-solid stability.
Read more...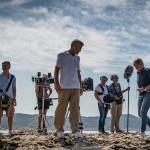 Sound Designer Maurizio Argentieri Used Metric Halo's Rock-Solid 3d System (with ULN-8 3d and 2882 3d Hardware) to Record and Mix 32 channels on the Set of Hulu's Catch 22
SARDINIA, ITALY – JULY 2019: When veteran sound designer Maurizio Argentieri was asked to record all the production sound for the modern Hulu miniseries adaptation of the Joseph Heller novel Catch 22, he surmised that it would be a difficult but rewarding assignment.
Catch 22 is the story of a World War II bombardier who is trapped by a twisted bureaucracy, and much of the action takes place on an air force base.
Filmed on the old Olbia Airport (Venafiorita) in Sardinia Italy, Argentieri not only had to capture all of the gritty ambient sounds together with highly-intelligible dialog, but also had to deliver pre-fader tracks and several different immediate mixes for different purposes.
After updating his truly future-proof Metric Halo interfaces (a five-year-old ULN-8 and a fifteen-year-old 2882) to work seamlessly with the very latest in digital connectivity via Metric Halo's 3d hardware upgrade, Argentieri had sixteen analog inputs, eight digital inputs, and as many zero-latency output tracks and sub-mixes as he needed. Moreover, his Metric Halo interfaces and their MIO Console control software have the kind of rock-solid stability that guaranteed long days of perfectly reliable performance.
"I needed a powerful recording system that would allow me to record a large number of actors and a large number of ambient tracks and that would give me lots of mix-down capabilities on the fly," Argentieri explained.
Read more...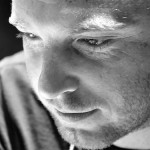 SAFETY HARBOR, FLORIDA: "I really like the idea of not throwing gear away!" So says Dan Roe, who, for the past fifteen years, has served as pre-production programmer, playback engineer, and keyboard tech for the massive regional and international tours of Madonna, Peter Gabriel, Depeche Mode, Rhianna, Adele and many more. Roe studied at the London collage of music, and his solid work ethic and aptitude earned him an entry-level gig at Peter Gabriel's Real World Studios. As the studio assistant, Roe was offered the chance to be the drum tech on a Peter Gabriel tour. He jumped at the chance and a steady diet of high-profile work on the aforementioned tours began.
"Around the time that I started doing the live work, I got a Metric Halo 2882 interface to record in-tour pre-production and for tracking in my home studio," Roe explained. "There is a huge amount of recording to be done when preparing backing tracks on a Madonna tour, the show is built from the ground up, I love the reliability of my Metric Halo 2882; it's a real workhorse, day in and day out… with a high-end result."
Read more...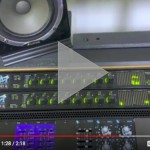 MAY 2019: Solar & the folks at BendingBus recently completed a major studio update, centered upon Metric Halo 3d routing and three LIO-8 3d converter/interfaces.
I used 3x LIO8 in a 96K recording/mixing setup running off a mac laptop. It's all built around Metric Halo's brilliant routing which eliminated a ridiculous amount of cabling.
He takes a moment to share this experience with the MIO Users Group:

"Here's a repost from the gearslutz 3d thread <https://www.gearslutz.com/board/showpost.php?p=13973675&postcount=1547> showing a fairly complicated studio setup using Metric Halo. Might be useful to people here; all kinds of crazy routing happening.

Read more...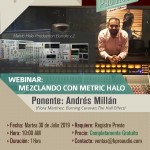 Boutique Pro Audio - Metric Halo's Premier Dealer for Colombia - invites you to their free webinar on mixing with Metric Halo plugins with Andrés Millán (Flora Martinez, Burning Caravan, The Hall Effect).
Registration in the following link: http://bit.ly/2Yy2hZq
Mixing with Metric Halo

with Andrés Millán

Tuesday, July 30, 2019
10:00 am (Bogotá Time)

Free, but Registration is Required

Contact: This e-mail address is being protected from spambots. You need JavaScript enabled to view it

Register Here: http://bit.ly/2Yy2hZq
Boutique Pro Audio
Bogotá
Colombia
Llámenos: (+57) 310 768 3433
Horario: 8 a.m - 6 p.m
Envíenos un correo electrónico: This e-mail address is being protected from spambots. You need JavaScript enabled to view it
https://www.bproaudio.com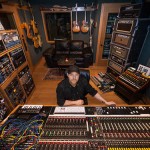 NASHVILLE, TENNESSEE: David Kalmusky is a multi-platinum, award-winning producer, engineer and musician who has worked with Journey, Keith Urban, Shawn Mendes, Vince Gill, Justin Bieber, John Oates, and countless others. Together with long-time collaborator, Journey keyboardist, Jonathan Cain, Kalmusky & Cain built a private production studio in Nashville called Addiction Sound Studios. Designed by Chris Huston (The Who, Led Zeppelin, War) to zero-compromise standards, Addiction Sound Studio has a flexible layout, otherworldly acoustics, and all of the best instruments and recording gear available to mortal humans. "We keep everything miked up and ready to create," Kalmusky said. "You can wander around the building at any phase in a project and keep working."
In terms of gear, Kalmusky likens the studio to "a Noah's Arc of recording equipment," although he's happy to look forward to future technologies as well as to preserve past classics. "For example, I've got a refurbished record cutter from 1938 sitting right next to an iPad that's running early-alpha-stage software that won't be commercially available until 2020," he said. "I'm not an analog snob and I'm not a technology snob; I just love that at this point we can use everything in the history of recorded music and move forward. That said, we did have to restrict our gear list to only those pieces – both hardware and software – that we really love to hear; the things that sound incredible. There's no time to mess around with things that don't deliver." Metric Halo Production Bundle plug-ins, including the flagship Metric Halo ChannelStrip, were obvious keepers.
Read more...
«
Start
Prev
1
2
3
4
5
6
7
8
9
10
Next
End
»
Page 1 of 24