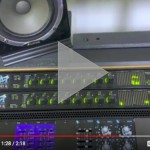 MAY 2019: Solar & the folks at BendingBus recently completed a major studio update, centered upon Metric Halo 3d routing and three LIO-8 3d converter/interfaces.
I used 3x LIO8 in a 96K recording/mixing setup running off a mac laptop. It's all built around Metric Halo's brilliant routing which eliminated a ridiculous amount of cabling.
He takes a moment to share this experience with the MIO Users Group:

"Here's a repost from the gearslutz 3d thread <https://www.gearslutz.com/board/showpost.php?p=13973675&postcount=1547> showing a fairly complicated studio setup using Metric Halo. Might be useful to people here; all kinds of crazy routing happening.

Read more...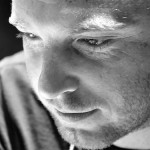 SAFETY HARBOR, FLORIDA – MARCH 2019: "I really like the idea of not throwing gear away!" So says Dan Roe, who, for the past fifteen years, has served as pre-production programmer, playback engineer, and keyboard tech for the massive regional and international tours of Madonna, Peter Gabriel, Depeche Mode, Rhianna, Adele and many more. Roe studied at the London collage of music, and his solid work ethic and aptitude earned him an entry-level gig at Peter Gabriel's Real World Studios. As the studio assistant, Roe was offered the chance to be the drum tech on a Peter Gabriel tour. He jumped at the chance and a steady diet of high-profile work on the aforementioned tours began.
"Around the time that I started doing the live work, I got a Metric Halo 2882 interface to record in-tour pre-production and for tracking in my home studio," Roe explained. "There is a huge amount of recording to be done when preparing backing tracks on a Madonna tour, the show is built from the ground up, I love the reliability of my Metric Halo 2882; it's a real workhorse, day in and day out… with a high-end result."
Read more...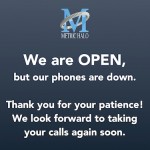 SAFETY HARBOR, FLORIDA (USA): Metric Halo's phone system is currently being serviced, and we are unable to take calls at this time.

Please contact us by e-mail:

This e-mail address is being protected from spambots. You need JavaScript enabled to view it
for general information

This e-mail address is being protected from spambots. You need JavaScript enabled to view it
for orders, pricing & product availability

This e-mail address is being protected from spambots. You need JavaScript enabled to view it
for technical support

Or, contact your local dealer or distributor for assistance, or, to learn more about Metric Halo.

Thank you for your patience during this time!

We look forward to being able to take your calls again soon.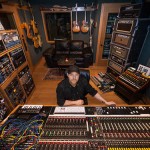 NASHVILLE, TENNESSEE: David Kalmusky is a multi-platinum, award-winning producer, engineer and musician who has worked with Journey, Keith Urban, Shawn Mendes, Vince Gill, Justin Bieber, John Oates, and countless others. Together with long-time collaborator, Journey keyboardist, Jonathan Cain, Kalmusky & Cain built a private production studio in Nashville called Addiction Sound Studios. Designed by Chris Huston (The Who, Led Zeppelin, War) to zero-compromise standards, Addiction Sound Studio has a flexible layout, otherworldly acoustics, and all of the best instruments and recording gear available to mortal humans. "We keep everything miked up and ready to create," Kalmusky said. "You can wander around the building at any phase in a project and keep working."
In terms of gear, Kalmusky likens the studio to "a Noah's Arc of recording equipment," although he's happy to look forward to future technologies as well as to preserve past classics. "For example, I've got a refurbished record cutter from 1938 sitting right next to an iPad that's running early-alpha-stage software that won't be commercially available until 2020," he said. "I'm not an analog snob and I'm not a technology snob; I just love that at this point we can use everything in the history of recorded music and move forward. That said, we did have to restrict our gear list to only those pieces – both hardware and software – that we really love to hear; the things that sound incredible. There's no time to mess around with things that don't deliver." Metric Halo Production Bundle plug-ins, including the flagship Metric Halo ChannelStrip, were obvious keepers.
Read more...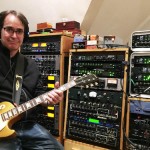 Whether in the studio or on the road, Hanson relies on Metric Halo hardware A/D & D/A conversion, Metric Halo preamps, and Metric Halo Production Bundle plug-ins.
MILWAUKEE, WISCONSIN: MidCoast Music is a hard-working outfit of producers, songwriters, musicians, and publishers headquartered on the shores of the Great Lakes in Milwaukee, Wisconsin. With twenty-plus years in the production music business, production credits stretching back to the 1970s, and catalogs with industry powerhouse Warner/Chappell Production Music, MidCoast Music has carved out a niche for itself by consistently delivering inspired material across a huge range of genres for television, film, and online media. In addition to its core group of musicians, MidCoast Music draws on a talent pool that includes Matt Sorum (Guns N' Roses, Velvet Revolver), Robben Ford (Bob Dylan, Joni Mitchell, Miles Davis), Joe Bonamassa, Roscoe Beck (Leonard Cohen), Jon Cleary (Michael Jackson), Victor De Lorenzo (Violent Femmes), and countless others, and it has credits with every major network (from ABC to Zoom!) and practically every show you've ever seen (from the Academy Awards to the Super Bowl to WWF Smackdown!).
Read more...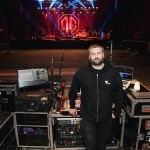 (PHOTO CREDIT: Joel Livesey at Brooklyn Steel © 2018 Mike Wilson)
SAFETY HARBOR, FLORIDA: Freelance audio engineer and production manager Joel Livesey, along with his business partner Connor Sharpe, own and actively use three Metric Halo ULN-2 interfaces, six Metric Halo ULN-8 interfaces, two Metric Halo LIO-8 converters, two Metric Halo 2882 interfaces and all of Metric Halo's software: the Production Bundle plug-ins, +DSP plug-ins that run on the hardware units, and the SpectraFoo analysis program. Based in Canada but happily ranging over North America and the world, the duo has worked on big events, like the Juno Awards, the Pan Am Games, and major NHL, NFL, & CFL games, as well as innumerable live music tours, including Carly Rae Jepsen, Brand New, and currently, Dashboard Confessional.
Incorporating Metric Halo hardware and software into their live setup solves problems, simplifies connections, decreases latency, and gives them sound quality and reliability that makes for successful shows and repeat clients.
Read more...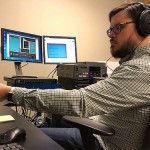 WACO, TEXAS: Baylor University's comprehensive library system includes an equally-comprehensive audio/visual archival service headed by Audiovisual Digitization Specialist Stephen Bolech. In addition to digitizing the library's extensive collections, Bolech is involved in digitization work with the Black Gospel Music Restoration Project, the George W. Truett sermon archives, The Texas Collection, the Baylor University Institute for Oral History, and the Crouch Music and Fine Arts Library collections. On Bolech's recommendation, Baylor uses two Metric Halo LIO-8 AD/DA interface converters to render faithful digital archives of all the various projects' phonographic and magnetic analog source material.
Read more...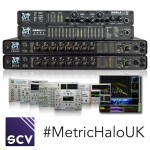 HODDESDON, UNITED KINGDOM: SCV Distribution, distributors of premium audio technology to professionals and enthusiasts throughout the United Kingdom and Ireland, have recently added NEW Metric Halo dealers to their roster in the UK.
Please contact your local Authorized Metric Halo Reseller below to learn more about Metric Halo mic-preamps, converters, interfaces, plug-ins, SpectraFoo, product availability, pricing and more!
Your favorite dealer isn't on the list? Invite them to join Metric Halo's growing global reseller network today.
For new dealer inquiries: In the UK, please contact SCV Distribution at This e-mail address is being protected from spambots. You need JavaScript enabled to view it . In all other areas, please contact Metric Halo or your region's local distributor directly.
Read more...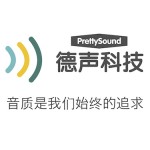 BEIJING, CHINA - MARCH 2018: Musicians, producers, mix/ recording/ mastering/ live sound/ broadcast engineers, remixers, vocalists, sound designers, and more can now purchase Metric Halo's full product line in China, through Pretty Sound Corp.
Pretty Sound Corp specializes in pro audio gear, unlike other retailers that sell a wide variety of mass produced products. Likewise, they make every effort to really know all of the gear they sell.
Please view some of their Metric Halo product listings here:
Pretty Sound Corp (Metric Halo)
Questions about Metric Halo products and availability in China? Please contact Pretty Sound Corp:
Pretty Sound Corp
This e-mail address is being protected from spambots. You need JavaScript enabled to view it
010-86483020
https://www.prettysound.net
Not in China? Please contact your local Metric Halo Authorized Dealer or Distributor to learn more.
«
Start
Prev
1
2
3
4
5
6
7
8
9
10
Next
End
»
Page 1 of 24