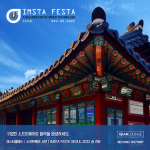 SEOUL, SOUTH KOREA: Gearlounge, Inc., the Metric Halo Distributor for South Korea, invites you to attend IMSTA Festa Seoul 2022:
한국에 거주하시나요?
그렇다면 2022년 11월 20일 일요일 서울에서 개최되는 IMSTA FESTA Seoul 2022에 참여해 보세요.
IMSTA(International Music Software Trade Association, 임스타) FESTA는 음악을 만들거나 제작에 관심이 있는 사람이라면 누구나 참가할 수 있는 행사로, 워크숍 & 마스터클래스, 송 리뷰 등 다양한 이벤트가 준비된 음악 페스티벌입니다. 프로페셔널, 세미프로, 작곡가, 프로듀서, 오디오 엔지니어는 물론, 음악 관련 강사와 학생도 무료로 참가하실 수 있습니다.
IMSTA FESTA Seoul 2022에서는 우리 Metric Halo를 비롯한 다양한 음악 제작 소프트웨어를 전문 강사의 데모 시연과 함께 직접 경험해 볼 수 있습니다.
IMSTA FESTA Seoul 2022에 참가하시고 업계 전문가들과 음악을 만드는 사람들이 서로 인맥을 쌓고 소통하며 서로의 노하우를 배울 수 있는 기회를 놓치지 마세요!
*IMSTA FESTA Seoul 2022는 기어라운지 주식회사가 주관하며, 레코드 팩토리에서 열립니다.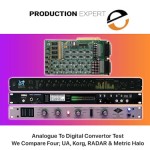 Thursday 05.26.22
Posted by Production Expert
"...the Metric Halo [ULN-8 mkIV] was the clear winner, the Metric Halo was by far the closest to listening just off tape versus converted."
Click Here to read the article (including a link to the original podcast discussion).
Read more...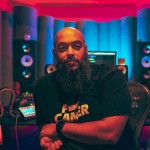 "Metric Halo plugins are some of the most analog-sounding plugins I've heard in recent years. Really, they don't sound like plugins; they sound like hardware. It sounds like electricity. Just instantiating a Metric Halo plugin is like running through great analog hardware that's zeroed out. The fidelity, clarity, roundness, warmth, and detail make a massive contribution to the ease of achieving a result. I think there's solder in those plugins!"
SAFETY HARBOR, FLORIDA: Hip-hop artist X:144 has always had a lot going on, and although the pandemic has shifted where and how things happen, he's as busy as ever. In his long career, X:144 has produced & engineered for Ms. Lauryn Hill, Blueprint & Aesop Rock, Kool G Rap, MF Doom, Qusai, and more, but that's just the tip of the iceberg. He composes and produces for All Most Nothing, a genre-fluid power duo. Together, with monster rapper Alias the @ikt, X:144 is currently living in the past, present, and future with three All Most Nothing albums at various stages of production. First up, LEFT, was soft released on the Audeze's Twitch channel, where the duo broke down their process for each song. X:144 (credited Maged Khalil Ragab) also plies his skills with big-name video games, including Madden NFL and The Last of Us Part II. He served as the Dialogue Lead on The Last of Us Part II and recently shared an MPSE Golden Reel Award for Outstanding Achievement in Sound Editing: Computer Interactive Game Play. As if all that weren't enough, X:144 has directed music videos for the likes of Ms. Lauryn Hill, The Alchemist, Solillaquists of Sound, Dark Time Sunshine, and more.
X:144 takes music and the hip-hop community seriously. "There's a massive cultural disconnect between today's generation of hip-hop artists and the founders," he said. "A lot of it has to do with the fact that we're not welcoming the younger artists at the door. We're not helping them. We're not nurturing them. Even worse, there are a lot of hip-hop pioneers who were/are actively hating on the current generation. That's not effective, and it's the underlying reason why the genre is owned by corporations and not by us. It has to change."
Read more...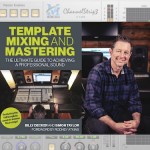 NASHVILLE, TENNESSEE: The online school Unstoppable Recording Machine Academy's "Nail the Mix" vignettes allow engineering students to "sit in" on a full day's recording session with veteran mix engineers. A few years ago, acclaimed Nashville mixer Billy Decker (Rodney Atkins, Sam Hunt, Parmalee) contributed a session. Decker has mixed sixteen Billboard #1 songs, has sold over 50-million RIAA-certified albums, and is responsible for streaming numbers in the billions. Whereas most engineers tackle one song in an eight-hour "Nail the Mix" lesson, Decker tore through five songs in the same amount of time! Decker moves incredibly fast! His secret is templates and lots of them, but that's not such a secret anymore since the publication of Template Mixing and Mastering: The Ultimate Guide to Achieving a Professional Sound (Crowood Press). Because Metric Halo plugins are among Decker's favorite tools, the book is loaded with examples of Metric Halo plugin templates.
Read more...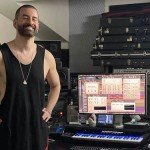 WEST HOLLYWOOD, CALIFORNIA: Mike Gonsolin has strong opinions about sound and the tools that he uses to craft sound. An LA-based producer and engineer, Gonsolin founded and heads Trend Def Studios in West Hollywood. Trend Def Studios is a one-stop-shop that covers every angle of the music industry, including songwriting, producing, tracking, editing, mixing, mastering, and marketing. His client list includes Famous Dex, Rich the Kid, Snoop Dogg, French Montana, The Migos, Flight Reacts, Sad Frosty, and countless others. In addition to working with major label talent, Gonsolin works with independent artists who want major label sound but who don't yet have access to the typical A-list producers, engineers, and studios. Like so many engineers, Gonsolin indulges his love of gear and plugins and he certainly has no shortage of tools at his disposal either inside or outside of the box. But when Gonsolin needs to make a transparent technical change that doesn't mess with the feel of a track, he always opts for Metric Halo plugins.
"Metric Halo plugins are so clean," he explained. "If I really want to preserve the sound I have going and not dirty it up, Metric Halo is the right choice."
Read more...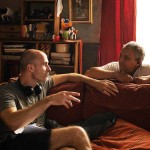 (Edoardo Ponti, left, director of The Life Ahead and Maurizio Argentieri, sound designer.)
SAFETY HARBOR, FLORIDA: The Life Ahead stars celebrated actress and octogenarian Sophia Loren in a performance that many are predicting will earn her yet another Oscar. Critics have hailed The Life Ahead as one of the best films of the year, and it has already earned numerous awards and a nomination for a Golden Globe in the category of Best Foreign Language Film and Golden Globe win for Best Original Song by Dianne Warren and Laura Pausini. The movie-loving masses agree: The Life Ahead peaked within the Top 10 Netflix streaming films in 37 countries. Recently, the Motion Pictures Sound Editors (MPSE) nominated The Life Ahead, for Outstanding Achievement in Sound Editing – Foreign Language Feature for the 68th Annual Golden Reel Awards. Veteran sound designer and mixer Maurizio Argentieri has the worked on the project from conception through the final mix, including on-set dialog recording with his trusty, rock-solid, Metric Halo ULN-8 and 2882 interfaces.
Read more...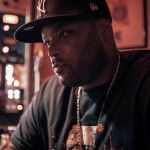 SAFETY HARBOR, FLORIDA: DJ Bless, who often goes by his darker alter-ego Sutter Kain, was a songwriter and producer first and only became known as a mix engineer when other musicians needed his help to achieve his signature "Ghetto Metal" sound. Now heading into his third decade in the industry, DJ Bless has worked under MCA Records, Capitol Records, and his own label, Never So Deep Records. He produces tracks for HBO and Elijah Wood's horror movie company SpectreVision, among many others. Even with so much going on, DJ Bless still makes time for Sutter Kain originals. Citing Metric Halo's ability to "be anything," he used Metric Halo plugins for his forthcoming Kain full length Death Has Found Me.
Read more...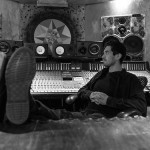 LONDON, ENGLAND: Headquartered in London, Matt Barnes is a sought-after recording and mix engineer with a deep skill set and humility enough to keep expanding it. He engineered Krept & Konan's Revenge Is Sweet, which made it to the number five spot in the UK, as well as Rod Stewart's You're In My Heart: Rod Stewart with the Royal Philharmonic Orchestra, which made it to the number one spot. Other high points include Mahalia's "Simmer (Acoustic)," Chic's "Queen" (featuring Elton John and Emeli Sandé), and Sigala's "We Got Love" (featuring Ella Henderson). Barnes works extensively with producer/writer Rvchet (Emeli Sande, Krept & Konan, Dutchavelli, Noizy), an arrangement that has not only generated jobs, but also a fortuitous introduction to Metric Halo's series of Production Bundle plugins.
Read more...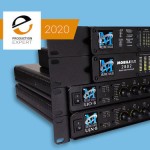 Friday, January 1, 2021: Pro Tools Expert / Production Expert's Nathaniel Reichman picks Metric Halo 3D Audio Interfaces as the Hardware Product Of 2020!
"While Metric Halo's 3D audio interfaces, the ULN-8 and LIO-8 came out before 2020, I purchased an LIO-8 in early 2020, and it has turned out to be a great investment. I wrote about using Metric Halo interfaces as Dolby Atmos controllers over the summer.

But since then, the control software for Metric Halo interfaces "MIOConsole3D" has hugely improved. It's not well-reported in the industry, but the MIOConsole3D software now has deep EuCon monitoring support, with many of the excellent features found in the much more expensive MTRX/DADman series. It's well worth a look if you use any of the S-series Avid controllers from Avid Control all the way up to S6."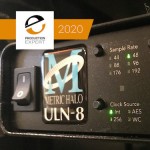 Friday, December 25, 2020: Pro Tools Expert / Production Expert's Steve DeMott names the Metric Halo ULN-8 3d the Hardware Product Of 2020!
"There is the one piece of hardware and one piece software that came into my life in 2020 that I feel made the biggest impact on my workflow - The Metric Halo ULN-8 3d [& MIOConsole 3d]"
«
Start
Prev
1
2
3
4
5
6
7
8
9
10
Next
End
»
Page 1 of 26