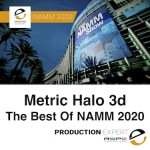 ANAHEIM, CA (USA) – January 19, 2020: Metric Halo 3d technology was named among "The Best Of NAMM 2020 - Day 3" by Production Expert!
Contact Metric Halo or your local Metric Halo Authorized Dealer or Distributor to learn more about Metric Halo 3d.
Visit Production Expert for the complete article:
https://www.pro-tools-expert.com/production-expert-1/2020/1/19/the-best-of-namm-2020-from-the-production-expert-team-day-3
About Production Expert
https://www.pro-tools-expert.com

In just 9 years the Production Expert blogs have become some of the most visited music and post production websites on the web. It began with Pro Tools Expert nearly a decade ago, which has become the number one independent Pro Tools user site in the world. All the Expert sites are unique in offering tips, tricks, online video tutorials and news in one single source. Our fans range from beginners right through to Grammy winning producers.
A Team Of Experts
The Production Expert team are first and foremost professionals working daily in music and post-production. Our content is informed by a team who are practitioners, meaning our tutorials are devised to help those working in real-world scenarios.
Product evaluation also benefits from this experience ensuring that when products are tested, they meet the needs of those working in studios every day.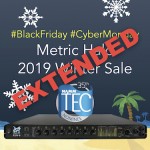 METRIC HALO'S WINTER SALE - GOING ON NOW THROUGH FEBRUARY 15, 2020! SAVE ON AWARD-WINNING METRIC HALO HARDWARE INTERFACES, PLUG-INS, AND SOUND ANALYSIS SOFTWARE
Get the Deals: Buy Now or contact your local Metric Halo Distributor or Dealer to learn more!
SAFETY HARBOR, FLORIDA - JANUARY 2020: Metric Halo has extended the Winter Sale! Metric Halo is pleased to announce 11-20% price reductions on new 3d interfaces, 16% price reductions on 3d upgrades for existing interfaces, 10% price reductions on EdgeCards, 64-78% price reductions on plug-ins, and 65% price reductions on SpectraFoo sound analysis software. These deep discounts last from now through February 15, 2020!
Read more...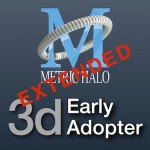 Upgrade to 3d by February 15, 2020, for up to 50% Off MSRP on new units and MH EdgeCards as a Metric Halo 3d Early Adopter!
SAFETY HARBOR, FL (USA) – January 2020: Metric Halo has established an elite group of Metric Halo users who have participated in the Metric Halo 3d Early Access/Public Software Beta: Metric Halo 3d Early Adopters.
"We are extremely grateful for the contributions and feedback we have received from our 3d Early Access participants who have helped to make 3d a resounding success!" said, BJ Buchalter, Metric Halo's VP Research and Development. "By taking a chance on the 3d Upgrade before we called it "Done," these users have earned a special status among Metric Halo customers. They are our 3d Early Adopters."
To show their appreciation, Metric Halo is inviting 3d Early Adopters to add even more channels to their system with an exclusive 3d Early Adopter Additional Unit and EdgeCard Offer (save up to 50% Off MSRP)! Click Here for complete pricing and offer details.
Read more...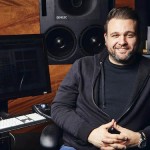 BURBANK, CALIFORNIA – NOVEMBER 2019: "Growing up, my family had a rule that everyone had to learn an instrument," recalled engineer Kyle Mann. "I started on the cello at age five, but I always hated practicing. When I was eleven, I got a boom box that could record, so I recorded myself practicing and then played that back from my room instead of actually practicing. It was the moment that ended my career as a cellist and began my career as a recording engineer!" By all accounts, it appears to have been a smart move because today Mann owns three-room Speakeasy Sound in Burbank, California and navigates a packed schedule of recording, mixing, producing, and songwriting from Studio A and other studios around town. He has a longstanding collaboration with celebrated producer Theron "Neff-U" Feemster and an extensive list of satisfied clients, including Ariana Grande, Camila Cabello, Highly Suspect, and (currently) Leslie Odom Jr. Who knows if Mann would have been so successful as a cellist?
These days, Mann uses Metric Halo's ChannelStrip 3 plugin on every vocal tracking session and most mixes.
Read more...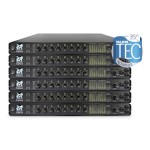 SAFETY HARBOR, FLORIDA – OCTOBER 2019: With deep training in both music and physics, brothers B.J. and Joe Buchalter founded Metric Halo over twenty years ago by creating ingenious solutions to the problems faced by audio engineers in the digital age.
Adherents to the honorable business practice (and now we've come to learn environmental practice) of creating and supporting products that last a lifetime, Metric Halo engineers its audio interfaces to accept periodic hardware upgrades to keep current with computer technology and connectivity.
The latest upgrade, "3d," is a game-changer and has earned Metric Halo its fourth TEC Award nomination, this time for the ULN-8 3d interface.
Read more...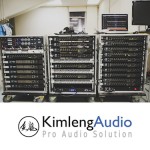 (View Full Album on Facebook)
THAILAND, SEPTEMBER 2019: Kimleng Audio (Thailand) recently recorded 104 Channels @ 96k with Metric Halo 3d, for the PU Pongsit Black & White Concert:
The signal was split two ways...
"Main System
ULN-8(3d) = 13 boxes Mac Pro recording to MIO recorder 104 CH at 96K"
"Safety System
2882(3d) MacBook Pro recording to MIO recorder 104 CH at 48K"
All worked well. :-D
Kimleng Audio is Metric Halo's Distributor for Thailand
Kimleng Audio
189/6 Moo12 SoiMitrapab, Bangna-Trad km.6 Rd.
Bangkaew Bangplee, Samutprakarn 10540
Thailand
66 (0) 2 312 0009
This e-mail address is being protected from spambots. You need JavaScript enabled to view it
https://www.kimlengaudio.com
Follow Kimleng Audio on Social Media:
Facebook | YouTube | Instagram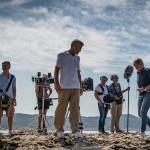 Sound Designer Maurizio Argentieri Used Metric Halo's Rock-Solid 3d System (with ULN-8 3d and 2882 3d Hardware) to Record and Mix 32 channels on the Set of Hulu's Catch 22
SARDINIA, ITALY – JULY 2019: When veteran sound designer Maurizio Argentieri was asked to record all the production sound for the modern Hulu miniseries adaptation of the Joseph Heller novel Catch 22, he surmised that it would be a difficult but rewarding assignment.
Catch 22 is the story of a World War II bombardier who is trapped by a twisted bureaucracy, and much of the action takes place on an air force base.
Filmed on the old Olbia Airport (Venafiorita) in Sardinia Italy, Argentieri not only had to capture all of the gritty ambient sounds together with highly-intelligible dialog, but also had to deliver pre-fader tracks and several different immediate mixes for different purposes.
After updating his truly future-proof Metric Halo interfaces (a five-year-old ULN-8 and a fifteen-year-old 2882) to work seamlessly with the very latest in digital connectivity via Metric Halo's 3d hardware upgrade, Argentieri had sixteen analog inputs, eight digital inputs, and as many zero-latency output tracks and sub-mixes as he needed. Moreover, his Metric Halo interfaces and their MIO Console control software have the kind of rock-solid stability that guaranteed long days of perfectly reliable performance.
"I needed a powerful recording system that would allow me to record a large number of actors and a large number of ambient tracks and that would give me lots of mix-down capabilities on the fly," Argentieri explained.
Read more...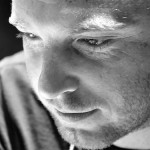 SAFETY HARBOR, FLORIDA: "I really like the idea of not throwing gear away!" So says Dan Roe, who, for the past fifteen years, has served as pre-production programmer, playback engineer, and keyboard tech for the massive regional and international tours of Madonna, Peter Gabriel, Depeche Mode, Rhianna, Adele and many more. Roe studied at the London college of music, and his solid work ethic and aptitude earned him an entry-level gig at Peter Gabriel's Real World Studios. As the studio assistant, Roe was offered the chance to be the drum tech on a Peter Gabriel tour. He jumped at the chance and a steady diet of high-profile work on the aforementioned tours began.
"Around the time that I started doing the live work, I got a Metric Halo 2882 interface to record in-tour pre-production and for tracking in my home studio," Roe explained. "There is a huge amount of recording to be done when preparing backing tracks on a Madonna tour, the show is built from the ground up, I love the reliability of my Metric Halo 2882; it's a real workhorse, day in and day out… with a high-end result."
Read more...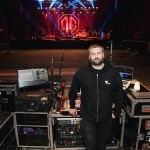 (PHOTO CREDIT: Joel Livesey at Brooklyn Steel © 2018 Mike Wilson)
SAFETY HARBOR, FLORIDA: Freelance audio engineer and production manager Joel Livesey, along with his business partner Connor Sharpe, own and actively use three Metric Halo ULN-2 interfaces, six Metric Halo ULN-8 interfaces, two Metric Halo LIO-8 converters, two Metric Halo 2882 interfaces and all of Metric Halo's software: the Production Bundle plug-ins, +DSP plug-ins that run on the hardware units, and the SpectraFoo analysis program. Based in Canada but happily ranging over North America and the world, the duo has worked on big events, like the Juno Awards, the Pan Am Games, and major NHL, NFL, & CFL games, as well as innumerable live music tours, including Carly Rae Jepsen, Brand New, and currently, Dashboard Confessional.
Incorporating Metric Halo hardware and software into their live setup solves problems, simplifies connections, decreases latency, and gives them sound quality and reliability that makes for successful shows and repeat clients.
Read more...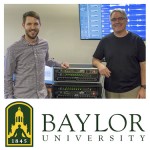 (Dr. Ben Johansen with his colleague, Dr. Scott McAllister, Professor of Composition, with Alinea's two LIO-8/8 interfaces)
WACO, TEXAS: Cultivate Informed Creative Research: these four words summarize the mission of the exploratory music composition lab at Baylor University. "Our students bring so much to their composition classes – they've been studying on their instruments for years, they've taken intensive music history, theory, and musicianship courses – and they need an inviting space to freely experiment with all of that background knowledge in new and exciting, creative ways," explained Dr. Ben Johansen, lecturer in "Composition and Computer Music" at Baylor's School of Music. Together with his colleagues in the department, Johansen has been building out that creative space – dubbed "Alinea" – with tools that are not only beautiful sounding, but also unfailingly robust to near-constant usage.
When Johansen joined the faculty last August, he set to shoring up a few of Alinea's weak links. The larger eight-channel studio needed a reliable eight-channel interface, and Johansen did a lot of research to find candidate interfaces that were rock solid stable no matter what the situation. "That all-important criteria collapsed the universe of possibilities to just two brands," he said. "Add to that the additional criteria that the interface would have to work easily and reliably with pretty much every variety of audio and composition software in existence – Logic, Pro Tools, Izotope, Max, Ableton Live, Pure Data, Dorico, SuperCollider and on and on – and it had to sound pristine. Well, that got us down to just one – Metric Halo."
Read more...
«
Start
Prev
1
2
3
4
5
6
7
8
9
10
Next
End
»
Page 1 of 25