Metric Halo re-introduces mkIV with discounts on mkIV Units, Upgrades and 3d Cards!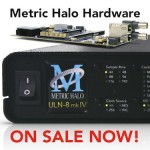 SAFETY HARBOR, FLORIDA – AUGUST 22, 2023: Metric Halo Introduces mkIV… again!
Now that we are back in full production on Metric Halo hardware, we are celebrating the availability of mkIV and 3d Upgrades with special pricing for a limited time.
Soul satisfying sound quality
We took the industry-leading transparency and musicality of the original ULN-8 converter and tuned it until we arrived at a truly gorgeous blend of the best aspects of the finest analog gear with none of the downsides.
The mkIV converters sound beautiful and real, and give users the classic analog experience with all the benefits of digital control and recall.
While there are other great converters, great preamps, and great processors, there is nothing else on the market that is great at everything at the same time, all the time, while also providing the best computer interface and the most powerful, best-sounding monitor controller on the planet.
All inclusive…
Metric Halo interfaces and 3d Upgrades provide a complete solution with all the features bundled in.
In addition to the core converter, digital and modern computer interfacing features (via Ethernet and USB) you would expect of any interface, mkIV interfaces also include:
Unlike competing devices, all of this is included as part of the purchase price. You won't have to pay extra to add software-based capabilities to your system after your initial purchase.
Available now, at a great price
In the 20+ years that we have been making audio hardware, we have never encountered supply chain issues like the ones that occurred over the last two years.
If you are:
Already an mkIV user and ready to expand your system

A ULN-8/3d or LIO-8/3d user and are ready to upgrade to mkIV

Ready to make the the quantum leap from an earlier version of MIO (any earlier version) to 3d

Not using MH and have that nagging feeling that something is getting lost between the sound you hear live vs. what you hear from your DAW


(Pro tip: it's probably your interface…
now is the perfect time to expand, upgrade or discover the glory of mkIV and 3d!
Additional multi-unit discounts available.
Complete specs and system requirements available via the links in the table above.
In stock and available now via the links above and through the world-wide network of Metric Halo dealers and distributors.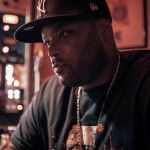 SAFETY HARBOR, FLORIDA: DJ Bless, who often goes by his darker alter-ego Sutter Kain, was a songwriter and producer first and only became known as a mix engineer when other musicians needed his help to achieve his signature "Ghetto Metal" sound. Now heading into his third decade in the industry, DJ Bless has worked under MCA Records, Capitol Records, and his own label, Never So Deep Records. He produces tracks for HBO and Elijah Wood's horror movie company SpectreVision, among many others. Even with so much going on, DJ Bless still makes time for Sutter Kain originals. Citing Metric Halo's ability to "be anything," he used Metric Halo plugins for his forthcoming Kain full length Death Has Found Me.
Read more...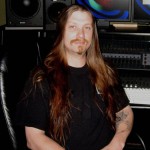 Sterling Winfield gained notoriety and respect early in his career for his contribution to Pantera's 1994, Grammy-nominated release, Far Beyond Driven. He's been on the first-call list ever since, and his production and engineering work with Mercyful Fate, King Diamond, Pantera, Damageplan, Hellyeah, and many others has earned his work four Grammy-nominations, two RIAA-certified platinum releases, and five RIAA-certified gold releases. Among his favorite tools is Metric Halo's ChannelStrip plug-in, both for its decidedly "undigital" sound and for its inspiration-fueling workflow. He used ChannelStrip prodigiously on Hellyeah's recent Stampede, which debuted at number eight on the Billboard 200 in July of 2010.
Read more...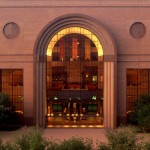 HOUSTON, TEXAS: Those who have read the book or watched the film Dead Man Walking, about death row, may find it unlikely material on which to base an opera. That is, unless they have their eyes on the classical art form's vibrant and living edge. Originally commissioned by the San Francisco Opera in 2000, Jake Heggie's Dead Man Walking received numerous awards and has been performed throughout the United States and around the world. In celebration of its ten-year anniversary, EMI records will be releasing veteran classical engineer Marlan Barry's recording of this performance with the Houston Grand Opera. Unlike his previous remote sessions, which involved titanic computer rigs with racks of outboard ballast, Barry brought a very modest setup that centered on his recently-acquired Metric Halo ULN-8 FireWire mic-pre/converter.
Read more...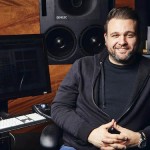 BURBANK, CALIFORNIA: "Growing up, my family had a rule that everyone had to learn an instrument," recalled engineer Kyle Mann. "I started on the cello at age five, but I always hated practicing. When I was eleven, I got a boom box that could record, so I recorded myself practicing and then played that back from my room instead of actually practicing. It was the moment that ended my career as a cellist and began my career as a recording engineer!" By all accounts, it appears to have been a smart move because today Mann owns three-room Speakeasy Sound in Burbank, California and navigates a packed schedule of recording, mixing, producing, and songwriting from Studio A and other studios around town. He has a longstanding collaboration with celebrated producer Theron "Neff-U" Feemster and an extensive list of satisfied clients, including Ariana Grande, Camila Cabello, Highly Suspect, and (currently) Leslie Odom Jr. Who knows if Mann would have been so successful as a cellist?
These days, Mann uses Metric Halo's ChannelStrip 3 plugin on every vocal tracking session and most mixes.
Read more...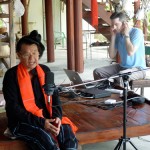 SOUTHEAST ASIA: John Latartara received his doctoral degree in Theoretical Studies from the prestigious New England Conservatory of Music in Boston, Massachusetts and is currently an associate professor of music at the University of Mississippi. With interests and aptitudes neatly divided among the three complementary activities of composition, research, and teaching, Latartara makes extensive personal and professional use of his Metric Halo ULN-2 FireWire interface. The ULN-2, which combines peerless mic preamps, converters, and recording software integration, forms the heart of his home studio, where he creates electronic and experimental music (releases on Sachimay, Centaur, and Visceralmedia Records). But the ULN-2 also travels with Latartara to points far and remote in support of his research. Most recently, Latartara has been traveling throughout Southeast Asia to document the rare, and slowly vanishing, music of the Tai Dam people.
Read more...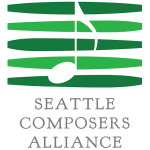 SAFETY HARBOR, FLORIDA: Metric Halo proudly sponsors the Seattle Composers Alliance 2015 Spring Fling, with the donation of two MH Production Bundles for their online auction.
"The SCA is a non-profit group of professional composers, students and others interested in composing for film, video games and other media as well as concert works. We present a variety of educational and networking events throughout the year, and will soon hold our annual fundraiser to support these efforts," says Brian Monroney, guitarist, composer, long-time Metric Halo user and Seattle Composers Alliance Board Member.
Read more...
COLUMBUS, OHIO: As the owner and operator of Paper Street Audio Company, Paul Kavicky has carved a satisfying niche for himself in the world of major theatrical productions, where he serves as production audio engineer and, beyond that, guru of all things audio. Indeed, his latest appointment with the Threesixty Theater's production of Peter Pan has placed him at the FOH position for over 350 shows spanning four cities throughout the US in over a year-and-a-half. Much of Kavicky's work back at his well-appointed home studio is related to the theater, creating and recording sound effects and voiceovers. After a thorough search of the available solutions, Kavicky leapt at Metric Halo's FireWire interfaces. Citing superior audio quality, a road-worthy build, and rock-solid driver support, he outfitted Paper Street Audio Company with six Metric Halo interfaces with eight inputs/outputs each: four 2882s, one LIO-8, and one top-of-the-line ULN-8.
Read more...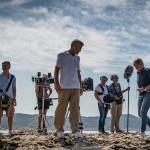 Sound Designer Maurizio Argentieri Used Metric Halo's Rock-Solid 3d System (with ULN-8 3d and 2882 3d Hardware) to Record and Mix 32 channels on the Set of Hulu's Catch 22
SARDINIA, ITALY: When veteran sound designer Maurizio Argentieri was asked to record all the production sound for the modern Hulu miniseries adaptation of the Joseph Heller novel Catch 22, he surmised that it would be a difficult but rewarding assignment.
Catch 22 is the story of a World War II bombardier who is trapped by a twisted bureaucracy, and much of the action takes place on an air force base.
Filmed on the old Olbia Airport (Venafiorita) in Sardinia Italy, Argentieri not only had to capture all of the gritty ambient sounds together with highly-intelligible dialog, but also had to deliver pre-fader tracks and several different immediate mixes for different purposes.
After updating his truly future-proof Metric Halo interfaces (a five-year-old ULN-8 and a fifteen-year-old 2882) to work seamlessly with the very latest in digital connectivity via Metric Halo's 3d hardware upgrade, Argentieri had sixteen analog inputs, eight digital inputs, and as many zero-latency output tracks and sub-mixes as he needed. Moreover, his Metric Halo interfaces and their MIO Console control software have the kind of rock-solid stability that guaranteed long days of perfectly reliable performance.
"I needed a powerful recording system that would allow me to record a large number of actors and a large number of ambient tracks and that would give me lots of mix-down capabilities on the fly," Argentieri explained.
Read more...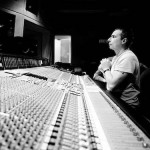 SAFETY HARBOR, FLORIDA: After earning a degree in classical guitar and finding that the world does not value classical guitarists as it should, Maurizio Argentieri retooled his education and fueled his passion for sound on the other side of the microphone. He dove in just as the industry was lurching from its analog foundations to its digital future, and he secured a very educational three-year gig as the on-location sound mixer for a small documentary crew that filmed Greenpeace activities around the world. "From there, I dreamed of recording sound for movies," he laughed. Twenty years later, it's clear that his dream became a reality. Argentieri has recorded and mixed for directors such as Mario Monicelli, Marco Bellocchio, Bernardo Bertolucci, Giuseppe Bertolucci, Mel Gibson, Barry Levinson, Spike Lee, Woody Allen, Ridley Scott, and Michel Comte. Comte is the visionary behind The Girl From Nagasaki, and Argentieri used his Metric Halo ULN-8 to record and tweak almost every aspect of the trans-opera's sound.
Read more...
«
Start
Prev
1
2
3
4
5
6
7
8
9
10
Next
End
»
Page 1 of 26