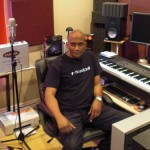 LOS ANGELES, CALIFORNIA: Gussie Miller is one of those amazing people who are equally talented on either side of the microphone. With the ears of a musician and the ears of an engineer magically merged, the singer/songwriter/engineer/producer brings a unique sensitivity to his projects. He understands, better than most, how a musical performance will translate through the recording, mixing and mastering stages. On the flip side, he understands, again better than most, that some gear fights against the musicality of a piece, whereas other gear enhances it. It is with these subtleties that Miller often finds himself turning to Metric Halo's ChannelStrip plug-in, of which he says – in a charming lilt that only a professional vocalist can deliver – "it's all about the algorithm!"
Read more...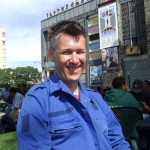 ADDIS ABABA, ETHIOPIA: Now in its ninth year, the Ethiopian Music Festival (EMF) draws an amazing collection of musicians and performers from around Addis Ababa, Ethiopia's capital city of 2.7 million people, and from around the world, to participate in nine nights of shows scattered across many stages and many venues. The musical styles that are represented cut across genres and time periods to reflect the tremendous diversity of Ethiopia's varied nationalities and their rich musical traditions and lineages. This year marked the sixth time that Jeroen Visser, audio polymath and owner/operator of Zurich's Fishing Bakery Studios, was on hand to record the entire festival, this year with the pristine and stalwart help of a Metric Halo ULN-8 compact audio interface.
Read more...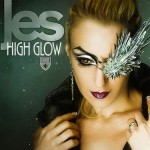 NEW YORK, NEW YORK: For anyone who has ever gone clubbing till dawn in this brave new century, superstar female vocalist JES is undoubtedly the voice of some fantastic memories. Steeped in the world of electronica and rocktronica, JES exploded onto the dance music scene in 2003 as the singer of Motorcycle's "As the Rush Comes," which held the number one position on Billboard's "Hot Dance Airplay" chart and was the most-played dance song of that year. It was the fourth most-played dance song of the decade, according to Billboard's recently released "Decade End Chart," which also reports her solo release "Imagination" at #46 for the decade. JES's Metric Halo ULN-2 +DSP FireWire interface, with world-class mic-pre, A/D/A converter, and digital signal processing capabilities, has been with her for almost every note. The Metric Halo ULN-2 +DSP forms the basis of both her home vocal production studio, as heard on her new March 15th release High Glow (Black Hole Recordings, Ultra Records), and her live sound for dates the world over.
Read more...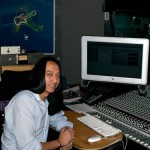 NEW YORK, NEW YORK: Anyone who watches television for any length of time has undoubtedly heard music by JSM Music, Inc. – and as a result, have heard the effects of Metric Halo's ChannelStrip multi-processing plug-in. Composers at JSM Music's production facilities, which occupy 25,000 square-feet on two stories of a building in Manhattan's Chelsea neighborhood, are responsible for the music on some of the highest profile TV commercials, including the very popular Pepsi "Magnetic Attraction" spot featuring Justin Timberlake that aired during the 2008 Super Bowl.
Read more...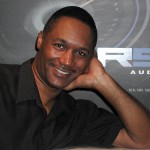 LOS ANGELES, CALIFORNIA: Khaliq Glover, perhaps better known by his 80s-video-game-inspired moniker "Khaliq-O-Vision," is a Grammy-winning sound engineer, producer and songwriter whose career neatly spans the analog-to-digital-to-hybrid revolution that has defined the audio industry over the past quarter century. He began working for Kenny Rogers at Lion Share Studios in 1982 and, as an apprentice to many of the top engineers at the time, including Humberto Gatica, Tommy Vicari, and John Guess, learned the skills, perspectives and philosophies that have served him so well.
Read more...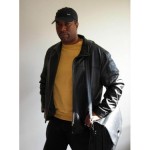 CHICAGO, ILLINOIS: Marshall Jefferson is an epic figure in the house music movement, having helped found the genre in Chicago in the mid-1980s. In fact, his "Move Your Body" is just as well known by its adopted title, "The House Music Anthem." Other enduring hits include "7 Ways To Jack" and "Open Our Eyes." Apart from his own work, Jefferson's presence runs deep in the House, Acid House, and Deep House movements through his collaborations, productions and remixes. Now splitting his base between Chicago and the UK, Jefferson travels the world on a near-weekly basis for DJ engagements. He always brings (just) his laptop and his Metric Halo ULN-8 preamp/interface/DSP, which he uses both for the show and to make good on a backlog of remix requests back at the hotel.
Read more...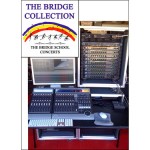 MOUNTAIN VIEW, CALIFORNIA: Every year in October, the Bridge School Benefit Concert draws music fans to the massive Shoreline Amphitheatre in Mountain View, California, near San Francisco, to enjoy an A-list lineup of musicians organized by industry icon Neil Young and his wife Pegi. Proceeds benefit The Bridge School, which educates children with severe speech and physical impairments and often relies on expensive assistive communication technology. The 23rd annual concert was held this past October and included performances by No Doubt, Chris Martin of Coldplay, Sheryl Crow, Fleet Foxes, Wolfmother, Gavin Rossdale, Monsters of Folk, Jimmy Buffett, Adam Sandler, and, of course, Pegi and Neil Young. Young's regular FOH and recording engineer, Dave Lohr, was on hand to record the two-day event using ten Metric Halo ULN-8 mic-pre/converters.
Read more...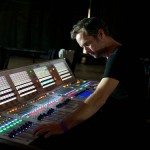 HOPEWELL JUNCTION, NEW YORK: Iconic indie-rock band Modest Mouse gained its near-legendary status just outside of pop music's burning spotlight with a series of convention-breaking albums and a rigorous touring schedule that exposed its music to new fans. Despite selling over three million albums to date, the band is still very much in control of its creative destiny, and Modest Mouse concerts have taken on a mystique that draws hundreds of thousands to arenas and festivals during every tour. The band's production manager and FOH engineer Philip Harvey (The White Stripes, The Raconteurs) fights to balance the tortuous logistics of his first job with the aesthetic rewards of his second job. He counts on Metric Halo's SpectraFoo audio analysis software to quickly dial in the right balance at soundcheck and to diagnose any real-time problems during the show. He utilizes a Metric Halo ULN-8 interface, integrated with a Soundcraft Vi6 console, both to provide live effects and to commit each night's performance to a hard drive archive.
Read more...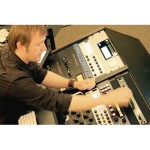 SAN FRANCISCO, CALIFORNIA: When audio engineer Michael Romanowski describes the Metric Halo Mobile I/O ULN-8 interface as the "do-everything" box, he isn't exaggerating. In fact, the ULN-8 interface is so versatile that it has become an essential component in Romanowski's workflow, whether he is recording on location or in the studio, mixing at home, or working in his mastering facility.
Read more...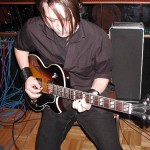 HOPEWELL JUNCTION, NEW YORK: Prolific recording and mixing engineer and guitarist Sean Gould works with some of the greatest up-and-coming and established acts in the music industry through his close association with renowned production team S*A*M and Sluggo. His most recent projects have included We The Kings Smile Kid, Metro Station "Shake It," Train Save Me, San Francisco, Boys Like Girls Love Drunk, and Uncle Kracker Happy Hour. The list would resonate loudly in any hipster's soul – and it goes on and on and on! Gould relies heavily on Metric Halo ChannelStrip, a multi-platform plug-in that combines equalization, dynamics, and precision delay, to turn out stellar results on short deadlines.
Read more...
«
Start
Prev
1
2
3
4
5
6
7
8
9
10
Next
End
»
Page 4 of 26