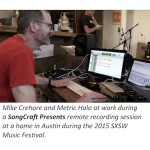 ANYWHERE, USA: Although fluid in its details, SongCraft Presents is solid in its premise: partners Ben Arthur, Mike Crehore, Al Houghton, Matthew Hendershot, and Rob Reinhart work with an established singer-songwriter to compose and record a great song in the span of just three short hours. More often than not, the all-consuming dominance of that time constraint naturally inspires the artist in collaboration with Ben Arthur – an accomplished singer-songwriter in his own right – to create something fresh and unencumbered. Matthew Hendershot captures the entire process, which is later edited to highlight the occasional frustration and frequent magic of the creative process under pressure. The recordings find outlets on the Internet and on Acoustic Café, a weekly two-hour radio program hosted by Rob Reinhart that reaches nearly three million listeners on over ninety stations around the country and on Voice of America.
Although sometimes recorded at Houghton's Dubway Studios in New York City, most SongCraft Presents sessions take place on location, using front porches or living rooms as makeshift studios. For those sessions, co-producers and engineers Crehore and Houghton rely on the transcendent sound and bulletproof operation of Metric Halo ULN-8 and ULN-2 interfaces, which handle all of the microphone pre-amplification, conversion, and front-end processing for the sessions.
"Ben is a fantastic singer-songwriter, and he has an amazing knack for inspiring other artists to not only write something great, but to finish something great," said Crehore. "That's obviously very important for SongCraft Presents! Ben and the artist usually start with the lyric, get that right, and then build the song to serve the lyric. While they're writing, Al and I are working on the fly to get a sound that will complement the song. If it's a band, such as a recent session we did with Britain's Turin Brakes, we want to make a recording that will be consistent with that band's established sound. If it's a solo artist, such as Ben Ottewell (from Gomez), we're trying to get as intimate and honest a sound as we can."
Read more...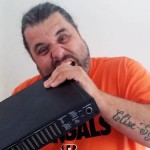 SYDNEY, AUSTRALIA: Originally released by the New Zealand rapper Savage in 2005 as his first solo single, Swing started out big and has only gotten bigger. Shortly after its release, "Swing" peaked at #1 on the New Zealand singles chart. In 2008, its U.S. release was accompanied by versions featuring Soulja Boy and Pitbull, and the song inspired covers by the bands Miss May I and Drop Dead, Gorgeous. But the story doesn't end there: Australian producer Joel Fletcher remixed the song in 2013, and that version surpassed the original's stature in Australia, reaching way up to #2 down under. Australia's largest dance label, Ministry of Sound, hired pro audio mercenary Klaus Hill to freshen up Fletcher's remix for release on its compilation album, The Annual 2014. That version of "Swing" achieved 4x-platinum sales in Australia and won the 2015 Best Dance Record of the Year award from Australia's APRA/AMCOS professional society, extending Savage's original genius into a full decade of excited buzz!
For its latest incarnation, Hill used a Metric Halo 2882 interface to mix the vocal and to perform stem mastering for "Swing".
Read more...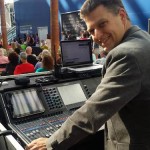 SAFETY HARBOR, FLORIDA: Jody Elff is a multitalented audio professional with over 25 years of deep and diverse experiences in venues of almost every shape, size, and quality. He cut his teeth in the late 80s and early 90s in Boston, and then after moving back to the New York area, working front-of-house for leading-edge jazz acts like The New York Voices and Diana Krall. In the late 1990s, he earned a privileged spot with New York's avant garde guru Laurie Anderson, serving as the lead engineer on her concert tours, the designer for her computer programs, and the recording and mix engineer for her acclaimed album, Laurie Anderson, Live At Town Hall, New York City, September 19-20, 2001. From there, he developed another long-lasting engagement with Bang On a Can, the visionary contemporary classical music organization that has revolutionized the relationship between popular and classical music. One thing leads to another, and Elff signed up to work front-of-house for Yo-Yo Ma and the Silk Road Ensemble. He later recorded the group's Grammy nominated Off the Map and is currently in the midst of recording the group's newest work. Other high-profile clients include Ethel, Tan Dun, Paul Winter, Hothouse Flowers, and Anderson's late husband, Lou Reed.
Read more...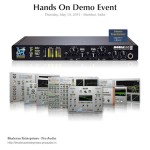 MUMBAI, INDIA: Metric Halo dealer Bhalerao Enterprises - Pro Audio is hosting a hands-on demo event, featuring the Metric Halo ULN-2 +DSP w/ 1 Jensen Transformer interface and the Metric Halo Production Bundle, on Thursday, May 14, 2015 in Mumbai, India!
Bhalerao Enterprises - Pro Audio
0251 2910642 , 022 6786 9191
This e-mail address is being protected from spambots. You need JavaScript enabled to view it
http://bhaleraoenterprises-proaudio.in
Read more...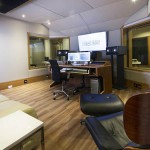 JOHANNESBURG, SOUTH AFRICA: Howard Audio is the public face of musician and all-around Renaissance man Adam Howard, who is among South Africa's most sought-after composers, producers, arrangers, audio engineers, and sound designers. Trained at London's Guildhall School of Music and Drama, Howard was the principal trumpet player for the Johannesburg Philharmonic Orchestra before devoting all of his time to his business. His advertising work has earned him Clio and Silver Loerie Awards, and his client list includes Volkswagen, Toyota, Discovery, and Mercedes-Benz, among many others. His work with South Africa's top artists runs the spectrum from performing musician to producer, and everything in between. Howard regularly conducts the Johannesburg Festival Orchestra, serves as the musical director for avant-garde artist William Kentridge, orchestrated music for the film White Lion (2010), and is the founding musical director of the Johannesburg Big Band. In short, Adam Howard is multi-talented and driven to contribute those talents across a huge range of projects.
Read more...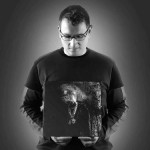 LOS ANGELES, CALIFORNIA: Maximilian Jaeger is a producer, recording and mix engineer based out of Los Angeles who has worked with Kanye West, Jhené Aiko, Common, No I.D., Ariana Grande, NAS, and John Legend, among others. Most recently, he engineered Big Sean's Dark Sky Paradise, which peaked at the #1 position on Billboard's R&B Albums, The Billboard 200, Top Digital Albums, and Top Rap Albums. With more than its fair share of tight deadlines and all-night sessions, the project owes part of its success to Jaeger's masterful use of Metric Halo Production Bundle plug-ins, which give him a fast workflow, consistent & great-sounding results, and an appealing visual interface that inspires the right decisions… even as the sun comes up on an all-nighter.
"Big Sean's album freestyle, "Me, Myself & I", dropped right before the album's release, and I was given just one night to mix it," Jaeger said. "Big Sean was in New York, and I was in L.A., so there wasn't a lot of room to get multiple revisions. The production came in with some good sounds, but in order to get that punch, it needed some help. I pulled up Metric Halo's TransientControl and got the kick and the rest of the drums to pop quickly. It usually doesn't take much. Its transient modeling is very consistent and works great on kick drums that support 808's. The 'warm' preset on Metric Halo's ChannelStrip always helps to smooth out the vocals and in this case brought them to the front of the mix, without popping out too much. Metric Halo's Character signal path modeling plug-in gave the backing pads the right flavor. I love the options on that plugin. I usually don't distort pads, so having the ability to dial in a decent amount of saturation, whether it's tube, solid state, or tape distortion without destroying the original sound is definitely a great help.
I love being able to rely on Metric Halo plug-ins because they prevent things from getting out of sonic pocket when the night wears on and my ears get tired. Unlike most other plug-ins, I know mixes won't disappoint when I wake up the next day and give my mix a fresh listen, since Metric Halo's plugins are very consistent."
Those three plug-ins form the cornerstone not just of Jaeger's mixes, but also of his front-end production. "Hip-hop and dance artists these days aren't interested in passive engineers," he said. "They want an engineer who will take an active role in shaping the sound of a song from the start. So when I got files from Sean, he always asked, 'will these sounds work?' We don't want to get further into the process only to be disappointed. So when I got new drum sounds, I always ran them through Metric Halo TransientControl. While other plug-ins of that type give me frustratingly inconsistent results – some hits jump out and others stick back – Metric Halo's version always gives me a nice, round, and consistent knock. If a drum sound doesn't knock right through TransientControl, I know we need to figure out something else long before we get to mixing."
Metric Halo ChannelStrip and Character find their way onto most of Jaeger's tracks. "ChannelStrip's dynamics section is one of the best I've ever heard," he said. "I tend to use the 'warm' setting a lot, or I'll use the 'fast' setting on vocals in order to even them out without making the compression obvious. I use it on kicks and snares with a medium attack and a fast release, which gives me the right dynamics while still keeping the sound natural. Like all Metric Halo plug-ins, all of the settings give predictable, consistent results, which can't be said of most other plug-ins. Character is an awesome plug-in, especially these days, when it's all about degrading and distorting your tracks or mix. Beyond that, I turn to Character any time I have a track that isn't quite as present as I'd like it to be. With the track in the mix, I flip through the different modeling types until the track sits right."
Beyond those cornerstones, Jaeger is expanding his palette to include Metric Halo's Thump, HaloVerb, and Dirty Delay plug-ins. Thump is absolutely free to anyone and generates percussive sub-harmonic content. Jaeger uses it to beef up beats created by artists who tend to use bass-heavy headphones for their creations, a practice which has the unfortunate side-effect of making those beats anemic. Thump injects musical low-end content that is (again) consistent. About HaloVerb and Dirty Delay, Jaeger said, "they both sound really, really good!" He also appreciates that Metric Halo separately built presets that are specifically designed for either instruments alone or aux sends. "Metric Halo presets get me in the ballpark right away," he said. "It's very easy to get great sounding results fast, which is critical in this business."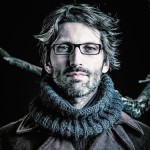 SAFETY HARBOR, FLORIDA: "For me, nothing is more exciting than working on music," says composer and multi-instrumentalist Stefano Lentini. "It's a privilege, a magical job. Composing, working with musicians, recording – it's all exciting." Based in his native Italy, Lentini is a composer for film and TV who is perhaps best known for his collaboration with Chinese director Wong Kar Wai on the Oscar-nominated feature The Grandmaster. His music for the film, Stabat Mater, plays a pivotal role, and Lentini – though an affable collaborator – is proud of having successfully handled every aspect of its production, from the composition and arranging to the recording and mixing. Lentini is also known for challenging himself with new genres and sounds to suit the feel of a particular film. "I don't like music standards in soundtracks and I'm not interested in repeating genres," he explained. "For every project, I seek a new dimension, a new musical universe." His latest work is for Nicola Campiotti's new documentary, Sarà Un Paese, which Lentini recorded and mixed using a pair of Metric Halo LIO-8 converters and a host of Metric Halo plug-ins.
Read more...
SAFETY HARBOR, FLORIDA: Metric Halo, maker of high-end professional audio interfaces, plug-ins, and sound analysis software, has appointed Benjamin Pro Audio as its distributor in South Africa. Based in the South African capital of Pretoria, Benjamin Pro Audio specializes high-end equipment for studios, acoustic consultation, and acoustic design. It will handle Metric Halo's entire product line, from its flagship eight-channel ULN-8 preamp/converter to its Production Bundle of great sounding plug-ins… and everything in between.
"Benjamin Pro Audio's extensive knowledge of the gear they sell for use in the studio and on location, as well as their commitment to finding the right solutions for their customers, will serve Metric Halo well," said Stu Buchalter, Metric Halo's vice president of worldwide sales.
Read more...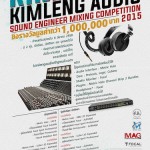 BANGPLEE, SAMUT PRAKARN, THAILAND: Metric Halo's distributor for Thailand, Kimleng Audio, is hosting KimMix 2015 - Sound Engineer Mixing Competition. The contest is going on NOW, and ends March 8th.
Who can participate? Students & Free Style Sound Engineers. *Must live or work in Thailand and complete Kimleng Audio's "How To Use Metric Halo Plugins & Hardware" training seminar to be eligible.
Read more...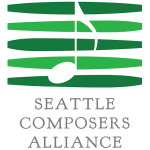 SAFETY HARBOR, FLORIDA: Metric Halo proudly sponsors the Seattle Composers Alliance 2015 Spring Fling, with the donation of two MH Production Bundles for their online auction.
"The SCA is a non-profit group of professional composers, students and others interested in composing for film, video games and other media as well as concert works. We present a variety of educational and networking events throughout the year, and will soon hold our annual fundraiser to support these efforts," says Brian Monroney, guitarist, composer, long-time Metric Halo user and Seattle Composers Alliance Board Member.
Read more...
«
Start
Prev
1
2
3
4
5
6
7
8
9
10
Next
End
»
Page 10 of 25