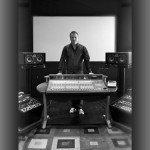 Seasoned audio engineer Richard Furch has worked on numerous Grammy Award-winning albums for the world's leading pop, R&B, and rap artists.
Read more...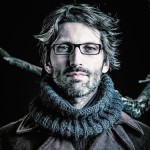 SAFETY HARBOR, FLORIDA: "For me, nothing is more exciting than working on music," says composer and multi-instrumentalist Stefano Lentini. "It's a privilege, a magical job. Composing, working with musicians, recording – it's all exciting." Based in his native Italy, Lentini is a composer for film and TV who is perhaps best known for his collaboration with Chinese director Wong Kar Wai on the Oscar-nominated feature The Grandmaster. His music for the film, Stabat Mater, plays a pivotal role, and Lentini – though an affable collaborator – is proud of having successfully handled every aspect of its production, from the composition and arranging to the recording and mixing. Lentini is also known for challenging himself with new genres and sounds to suit the feel of a particular film. "I don't like music standards in soundtracks and I'm not interested in repeating genres," he explained. "For every project, I seek a new dimension, a new musical universe." His latest work is for Nicola Campiotti's new documentary, Sarà Un Paese, which Lentini recorded and mixed using a pair of Metric Halo LIO-8 converters and a host of Metric Halo plug-ins.
Read more...
The French band Fumuj blends elements of hip-hop, dub, electronica, and – in the words of co-founder, sound designer, engineer, and drummer Romain Pasquier – "loud music" on their fourth studio effort FUMUJ – Eponym Album. The five-song EP surveys the eclectic content of Fumuj's prior work and reframes it with an urgency and intensity that suggests a band that has matured into form. Beyond its genre-bending take on composition and style, Fumuj is also known for its unique and vibrant sound, which is carefully curated by Pasquier. Metric Halo hardware and software figures prominently in that sound: Fumuj and its members own one or more Metric Halo ULN-8s, ULN-2s, and 2882s, and most of Pasquier's processing and mixing relies on Metric Halo MIO Console (the free routing and recording software that runs the interfaces) and Metric Halo's ChannelStrip plug-in.
Read more...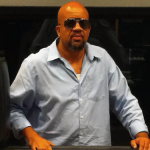 It's been a busy year for Grammy Award-winning mix engineer and avid blogger Gary Noble. His two highest-profile projects each earned a Grammy nomination for Best Urban Contemporary Album. The first nominated work is Mack Wilds' New York: A Love Story, which was released earlier this year on Louder Than Life/Sony Music. Producer and frequent collaborator Salaam Remi brought that project to Noble for mixing, and he also asked Noble to mix three of the tracks on his own work, ONE: In the Chamber, which was released on Flying Buddha/Masterworks and also earned a Grammy nomination. For the latter work, Noble mixed Remi's collaborations with Ne-Yo, Corinne Bailey Rae, and Stephen Marley. As always, Noble relied on his Metric Halo 2882 interface for monitoring and 80-bit summing; the Metric Halo Production Bundle plug-ins for flexible, great-sounding processing; and Metric Halo SpectraFoo sound analysis software to ensure the technical perfection of his work.
Read more...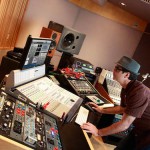 If mix engineers had the same cultural currency as sports heroes, Tony Maserati would be a household name the world over. The veteran mix engineer has worked with all of the music industry's biggest and brightest stars, from Lady Gaga to Notorious B.I.G., from Mariah Carey to Puff Daddy, and from Christina Aguilera to R. Kelly. Recently he completed three weeks of mixing for Beyoncé's self-titled "surprise" release. Maserati is the sound of major label pop, and the in-demand engineer maintains an outrageous schedule that would make your eyes bleary just to hear it. Obviously, Maserati will not suffer anything less than the very best in pro audio equipment for his sessions, both in terms of sound quality and performance, which is why he relies on Metric Halo ChannelStrip, HaloVerb, and Multiband Dynamics plug-ins. Maserati likes their stellar sound quality, easy and quick interfaces, and rock solid performance.
Read more...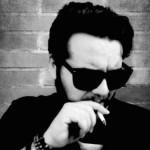 LOS ANGELES, CALIFORNIA/GOTHENBURG, SWEDEN – "Ever since I can remember I've been making music," said Swedish composer and producer Andy Price. "I started recording when I was twelve years old using a couple of cassette tape decks and a cheap toy keyboard. I used one tape deck to record drums, and then played the drum track back while I recorded keys on the second tape deck. A few years later, I traded my scooter in for an old Korg that I still use to this day!" Clearly, the music bug bit Price early and deep. Today, he splits his time between Los Angeles and his native Gothenburg, producing and writing with artists such as Cheryl Cole, Girls Aloud, Dot Jr, Ministry Of Sound, and Sasha Keable (just to name a few) and is in the studio right now working hard to finish songs with Tokio Hotel, Aura Dione, Jana and more. The breakout hit that put him on the path he now enjoys was "Lyracis" and the video for the single, "Speakerphone" got over a million YouTube views in just a few weeks.
Read more...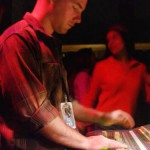 Although Andy Torri enrolled at a Colorado music school in the late 1980s to carefully prepare himself for a life in the world of professional audio, it was a chance meeting at a local bar that held his destiny. Mutual friends introduced Torri to Todd Park Mohr, frontman for the rising act, Big Head Todd & the Monsters. The two became friends, and shortly after Torri found himself at another bar, complaining to Mohr about how hard it was to find sound engineering work in the studios around Colorado. He expected only friendly commiseration, but got a job offer instead.
Read more...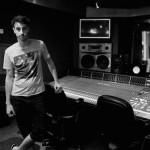 LYON, FRANCE : Still remarkably early in his career, Julien Collier wears many hats as a musician and sound engineer. He is a multi-instrumentalist, a composer, and an arranger; he is a sound designer, a producer, and a director; he is a recording engineer, a mix engineer, and a mastering engineer; and he is a live tech, a FOH engineer, and a monitor engineer. On the side, he works as a music coach and artist developer! Collier borrowed his alias, Fux, for the production house he established in Lyon, France. Fux Productions contains a recording studio, a composing studio, and a rehearsal room, along with Collier's extensive industry connections. Clients have access to professional musicians of all stripes, composers, sound engineers, producers, videographers, and more. Across all those wide and varied activities, Collier relies on his Metric Halo 2882 interface and Metric Halo plug-ins for almost everything. They are his pro audio equivalent of a Swiss Army knife!
Read more...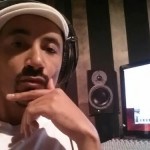 As a founding member of the pioneering San Francisco hip-hop group Bored Stiff, Pablo Sierra Whaley (aka "Professor Whaley") has been writing raps and producing music since 1988. He holds a bachelor's degree in mathematics from U.C. Berkeley and a master's degree in biomedical engineering from the Mayo Clinic College of Medicine. Between the two degrees, Whaley spent several years as a middle school math teacher and department chair in the Bay Area, where he first developed his innovative "Rap-Matics" program for boosting STEM (Science, Technology, Engineering, & Math) competency using elements of hip-hop, poetry, and technology. Today, Whaley continues to curate the Rap-Matics curriculum and operate his production studio, Sonic Legacy Music with the help of Metric Halo's ChannelStrip 3.
Read more...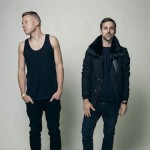 Rapper Macklemore and producer Ryan Lewis' most recent release, The Heist, grabbed the number one spots on the Billboard U.S. R&B/Hip-Hop and Rap charts and quickly sold its way to Platinum status. It was a fast start that shows no sign of letting up, as the duo recently garnered seven Grammy nominations, including Album of the Year, Song of the Year (for "Same Love"), Best New Artist, Best Rap Performance, and Best Rap Album. That's an incredibly rare feat for any artist, let alone a duo whose inspired musicianship and honest lyrics leave their street credibility untouched by such towering industry benchmarks. Perhaps just as telling, Macklemore and Ryan Lewis were "the most streamed" artists on Spotify in 2013. Although they spent the fall of 2013 packing arenas all over the U.S. in support of The Heist, in the downtime between gigs they turned their attention to the music that will form its follow-up, and Metric Halo is with them along the way.
Read more...
«
Start
Prev
1
2
3
4
5
6
7
8
9
10
Next
End
»
Page 10 of 26