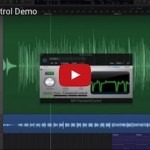 SAFETY HARBOR, FL (USA) - October 2016: In this video, Metric Halo's Jon Stern demonstrates how you can gain control over the dynamics of your mix in ways not possible with traditional compressors.
MH TransientControl distinguishes between the attack, sustain and release components of your sound, letting you control them individually. Add more snap and body to your percussive sounds, texturize your foundation tracks, and have more control over what stands out in your mix. A touch of Transient Control can add sizzle to a final mix The default UI is simple yet powerful, and can be used to shape your transients quickly. Expanded views provide a scalable readout and advanced controls to redefine the way that the attack and sustain elements are detected by the plug-in.
Click the link to watch the video:
VIDEO
Demo MH TransientControl for AAX, AU & VST (Mac/Win) FREE for 30 Days, as part of the Metric Halo Production Bundle:
MH Demo Central
Is MH TransientControl for you? CLICK HERE to learn more.
Tech Specs

System Requirements
Mac OS X 10.6.8 or newer. Intel Processor. AU, VST, or AAX (Pro Tools 10, 11 & 12 DSP & Native) host. 32 & 64 bit.

Windows 7 or newer. Intel Processor. VST or AAX (Pro Tools 10, 11 & 12 DSP & Native) host. 32 & 64 bit.

Licensing Requirements
iLok.com account.

iLok dongle is optional — you may install the license on iLok for portability.

Only one license required – works on all supported platforms.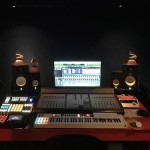 CORPUS CHRISTIE, TEXAS: It was 1983 when Cruz Martínez – then just 12 years old – first took up the keyboard to play in a family band in the suburbs of Chicago, Illinois. His natural talent and musical intuition inspired La Sombra de Chicago to ask him to produce their album Porque te Quiero four years later – when Martínez was just 16 years old! That album was nominated for an American Grammy Award, solidifying Martínez' standing in the industry and inspiring his move to Corpus Christi, Texas, where the label Freddie Records had a state-side studio. Soon after, Martínez started playing keyboards for the same Tejano band he was producing for La Sombra. From there, he founded and produced Los Kumbia Kings – arguably The Beatles of cumbia music, complete with a dramatic breakup – and more recently its descendent, Los Super Reyes. Across the decades, Martínez has amassed numerous platinum albums and Grammy nominations, along with five Grammy wins. He currently works out of personal studios in Corpus Christi and Monterrey, Mexico, while making plenty of time to produce, arrange, engineer and song write records for his wife – famous Latin singer Alicia Villarreal – and their children.
From the start, Martínez was fascinated by the technology used to create music and was a (very!) early adopter of the computer's role in the process.
Read more...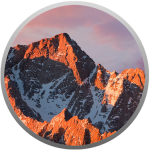 SAFETY HARBOR, FLORIDA (USA) - September 2016: Metric Halo announces their complete product line is ready for macOS 10.12 (Sierra), slated to launch on Tuesday, September 20, 2016.
Please visit http://www.apple.com/macos/sierra to learn more about macOS Sierra.
Please visit http://www.mhlabs.com to download the latest Metric Halo installers, compatible with macOS 10.12 (Sierra).
Read more...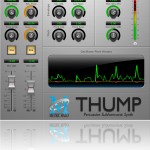 "In this article, I'll show you how to use a subharmonic generator, the excellent (and free!) Metric Halo Thump Percussive Subharmonic Synth plug-in, to make your kick drum track sound more powerful—while also reinforcing your song's harmonic structure."
- Michael Cooper
Electronic Musician Magazine
Read more...
MELBOURNE, AUSTRALIA: In the remarkably short time that it has been a band, Hiatus Kaiyote has managed to create and record two critically-acclaimed and commercially-successful albums, each of which earned a Grammy nomination in the category "Best R&B Performance." The band formed in 2011 in Melbourne, Australia and has ever since been producing path-breaking soul music infused with the ethos and attitude of indie rock. For their latest album, "Choose Your Weapon," the members of Hiatus Kaiyote relied heavily on their home studio and the Metric Halo 2882 mic-preamp/converter/interface that connected their heartfelt performances to the world of ones and zeros with warmth and personality worthy of such an intuitive band.
"The Metric Halo 2882 was a huge step up from our previous interface," explained Paul Bender, bass player for Hiatus Kaiyote and resident of the house that contains their home studio. "We considered stepping our way into the world of truly pro interfaces, but the 2882 is affordable enough to make the leap in a single step. We love the Metric Halo sound – it's real and solid, and the tracks we record with it always mix well."
Read more...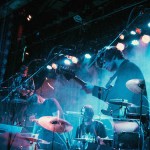 MONTRÉAL, CANADA: Seoul is a dream-pop three-piece operating out of Montréal, and their debut album, I Become A Shade, has quickly become a fan and critic-favorite. The band formed when longtime musical collaborators Nigel Ward and Julian Flavin started working with Dexter Garcia on an as-yet unnamed writing and recording project. Flavin had stayed in Montréal to study at McGill University, and Ward met Garcia at the Berklee College of Music in Boston. The trio recorded and wrote on weekend trips to Montréal, and each member recorded parts and ideas on their own in their home studio setups (installed into whatever apartments they happened to be living in at the time).
"Julian and I were never the kinds of musicians who would write a complete song and then go to the studio to record it," explained Ward. "To us, the recording process is an instrument and at that time, was an integral part of writing. When we started recording and writing with Dex, there was no firm plan what was to happen with the project… just the inspiration to keep working on it because it was coming together so well."
Recognizing that creative magic was in the works, Ward purchased a Metric Halo 2882 preamp/converter/interface to put the recordings into the "pro-quality realm" and to give them the track count they needed for their occasional larger recording endeavors. Garcia opted for the two high-end preamps of the Metric Halo ULN-2 preamp/converter/interface. The units' mobility would allow them to track wherever they were living or wherever they needed to go for a particular instrument or sound.
Read more...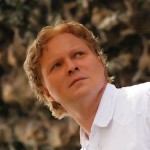 LAS VEGAS, NEVADA: Originally from Germany, Ilja Rosendahl is an actor, musician, and a voice-over artist currently based out of Las Vegas, Nevada. As President and CEO of Scene Bridge Entertainment, Rosendahl also has executive production credits for several feature films, including the forthcoming Emerald, which he also wrote and in which he is starring! He speaks seven languages, which allows him to work on diverse projects, including a massive number of Spanish-language television programs. "I have always enjoyed learning languages and being able to communicate with people all over the world," he said. "And of course, they're useful for acting and voice-over work." His solo musical project, Latent Anxiety, has released six studio albums and received critical acclaim and numerous industry awards; its seventh release, Salvation, is due out later this year.
Read more...
«
Start
Prev
1
2
3
4
5
6
7
8
9
10
Next
End
»
Page 5 of 24