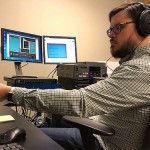 WACO, TEXAS: Baylor University's comprehensive library system includes an equally-comprehensive audio/visual archival service headed by Audiovisual Digitization Specialist Stephen Bolech. In addition to digitizing the library's extensive collections, Bolech is involved in digitization work with the Black Gospel Music Restoration Project, the George W. Truett sermon archives, The Texas Collection, the Baylor University Institute for Oral History, and the Crouch Music and Fine Arts Library collections. On Bolech's recommendation, Baylor uses two Metric Halo LIO-8 AD/DA interface converters to render faithful digital archives of all the various projects' phonographic and magnetic analog source material.
Read more...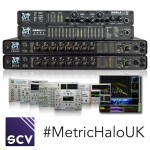 HODDESDON, UNITED KINGDOM: SCV Distribution, distributors of premium audio technology to professionals and enthusiasts throughout the United Kingdom and Ireland, have recently added NEW Metric Halo dealers to their roster in the UK.
Please contact your local Authorized Metric Halo Reseller below to learn more about Metric Halo mic-preamps, converters, interfaces, plug-ins, SpectraFoo, product availability, pricing and more!
Your favorite dealer isn't on the list? Invite them to join Metric Halo's growing global reseller network today.
For new dealer inquiries: In the UK, please contact SCV Distribution at This e-mail address is being protected from spambots. You need JavaScript enabled to view it . In all other areas, please contact Metric Halo or your region's local distributor directly.
Read more...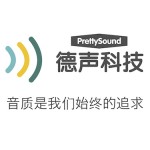 BEIJING, CHINA - MARCH 2018: Musicians, producers, mix/ recording/ mastering/ live sound/ broadcast engineers, remixers, vocalists, sound designers, and more can now purchase Metric Halo's full product line in China, through Pretty Sound Corp.
Pretty Sound Corp specializes in pro audio gear, unlike other retailers that sell a wide variety of mass produced products. Likewise, they make every effort to really know all of the gear they sell.
Please view some of their Metric Halo product listings here:
Pretty Sound Corp (Metric Halo)
Questions about Metric Halo products and availability in China? Please contact Pretty Sound Corp:
Pretty Sound Corp
This e-mail address is being protected from spambots. You need JavaScript enabled to view it
010-86483020
https://www.prettysound.net
Not in China? Please contact your local Metric Halo Authorized Dealer or Distributor to learn more.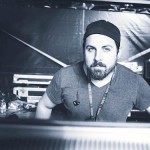 (PHOTO CREDIT: ©2018 Tim Tronckoe)
SAFETY HARBOR, FLORIDA: "Whether it's a day off on the road or at home in Michigan, I'm always sitting in front of Pro Tools, and Metric Halo plug-ins are becoming a bigger and bigger part of that experience." So, says Ashton Parsons, a mostly-touring audio engineer who also runs the Michigan-based project studio Sentimental Dreams. He most recently served as the production manager, monitor engineer, & post-production re-mixer for the chart-topping girl group Fifth Harmony. In his latter role, he has re-mixed live performances for Disney TV, a Disney Christmas special, and Showtime at the Apollo on Fox. Proof that he's happy to jump genres, Parsons also remixed Disturbed's Live at Red Rocks and did several live videos from the same tour. He also recently completed Anthrax live in Japan for the European release of "For All Kings." Black Label Society and Papa Roach have also relied on Parsons' knack for delivering mixes that magically convey the intensity of the live experience for the small screen.
Read more...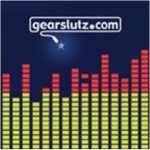 "The best unit by far for the moment in any price is uln8. Its a mystery of engineering how they put so many stuff inside with so good sounding quality."
- "ilias"
Gearslutz User Reviewer
January 8, 2018
Metric Halo wishes to thank "ilias" for including the ULN-8, ULN-2 and 2882 converters/preamps/interfaces in the Prism Sound Lyra 2 Gearslutz User Review!
Please CLICK HERE to read the full review.
Read more...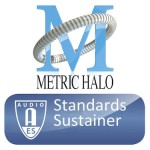 The Audio Engineering Society (AES) is "the leading professional association worldwide for professionals and students involved in the audio industry. The AES serves its members, the industry and the public by stimulating and facilitating advances in the constantly changing field of audio. It encourages and disseminates new developments through annual technical meetings and exhibitions of pro audio equipment, and through the Journal of the Audio Engineering Society, the professional archival publication of the audio industry." (www.aes.org)
Metric Halo, industry leaders and innovators of world-class professional audio products since 1997, is proud to support the Audio Engineering Society's important work as a founding Standards Sustainer. Read more about the AES Standards Sustainer Program via www.aes.org/blog. Or, JOIN AES today!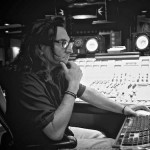 LOS ANGELES, CALIFORNIA: Bill Malina has been making big decisions on heavyweight recordings for a long time now. His endless list of credits cuts across genres and includes classics like Santana and Ringo Starr; rappers like Pitbull and Flo Rida; and plenty of deep pop, from the Backstreet Boys and Justin Bieber to Anastacia and Katy Perry. He routinely works with Robin Thicke (and the acts Thicke works with) and is perhaps best known for his regular engagements with pop icon Lady Gaga. After his previous go-to channel strip plug-in went fully native, crashing his workflow, Malina sought out a replacement and came up with something that not only runs on his Pro Tools HDX card, but that sounds better and uses miniscule DSP resources: Metric Halo ChannelStrip.
Read more...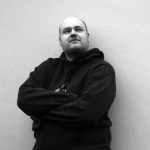 UNITED KINGDOM: UK-based Gareth Hester wears a lot of hats. For starters, he's a dance music musician and producer under the monikers War Machine and Covert Garden, which are signed to two of the biggest labels in the genre (Hospital Records' Med School and Technique Recordings). He's also a DJ, with a lengthy stint on KISS-FM. His DJ-ing and music have been featured in DJMag, MixMag, I-DJ, Drum & Bass Arena, and more. In addition, Hester is a forward-thinking sound designer with Zero-G, Sunderland Audio, and the VR gaming company Beloudest. Through all of it, Hester relies on Metric Halo Production Bundle plug-ins to get great work done quickly!
Read more...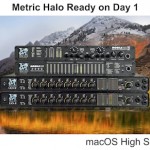 SAFETY HARBOR, FLORIDA – SEPTEMBER 25, 2017: BJ Buchalter, VP Research and Development, announces Metric Halo's macOS 10.13 High Sierra compatibility to the MIO Users Group. Please see BJ's e-mail below, for details:
Read more...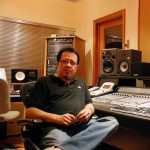 MIAMI, FLORIDA: With a career that now spans over four decades, Oscar D'León is a fearless bandleader and one of the greatest names in tropical music. Salsa fans worship him like a god, and everyone has heard his music (whether they know it or not!). Approximately a decade his junior, Rodolfo Castillo is a multiple Grammy Award-winning producer, engineer, songwriter, and publisher in the Latin music world who has ably navigated the fully-analog workflows of his early days to the fully-digital workflows of today. The two greats joined forces to record Fuzionando, which earned Castillo another Grammy Award for Best Engineered Album. Castillo delivered the analog soul expected for the album in a fully-digital production by using Metric Halo's venerable ChannelStrip plug-in.
Read more...
«
Start
Prev
1
2
3
4
5
6
7
8
9
10
Next
End
»
Page 2 of 24