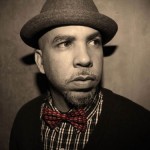 Veteran producer Doc McKinney has worked with a wide range of innovative musicians, including Drake, Florence & the Machine, Santigold and most recently, The Weeknd. A close friend and accomplished mix engineer turned Doc on to the clear, faithful preamplification and conversion of the Metric Halo ULN-8. Doc now uses the ULN-8 for most of his audio production work.
Read more...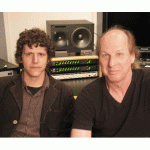 Adrian Belew is a guitar virtuoso without peer. The flame of his long career, which produced enduring magic with Frank Zappa, Talking Heads, and David Bowie in front of thirty years at the head of foundational progressive rock band King Crimson, burns as brightly now as it ever has. Respected for his ability to produce tones and sounds with a guitar that bear no resemblance to the instrument's usual output, Belew draws crowds around the world with his independent work. He recently completed a home studio, centered on a pair of eight-channel Metric Halo ULN-8 interfaces with studio-grade mic preamps, where he is currently recording his forthcoming album.
Read more...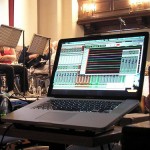 LONDON, UNITED KINGDOM: Under the banner, "Outstanding Music for Outstanding Causes," and the leadership of Michael Alexander Young, the Charities Philharmonia gets together twice a year to deliver creative and energetic concerts. All proceeds from the events go to benefit worthwhile causes and organizations. In recent years, Andrew Levine has had the opportunity to record the concerts, which almost always take place at St. John's, Smith Square, in central London, a building erected in 1728 in the English Baroque-style. Its acoustics are stunning, and Levine has captured impressive stereo and surround recordings with minimal setup times using a Metric Halo ULN-8 mic-pre & interface with a Metric Halo MIO virtual mixer. The most recent recording took place at the end of May, with the ensemble performing Rachmaninov's Isle of the Dead and Mahler's Symphony No. 5.
Read more...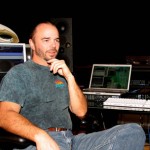 HOLLYWOOD, CALIFORNIA: Universal Mastering Studios - West (UMS-W) has fully reopened for business following its relocation from North Hollywood to the historic former Hanna-Barbera animation studios building in Hollywood. In the process, the facility's services have expanded to encompass a main mastering room and five production rooms, plus space for expansion into other areas of work, with every room outfitted with either Metric Halo interfaces or the company's OEM units supplied by mastering specialists Sonic Studio.
Read more...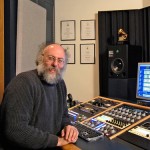 SPRINGFIELD, VIRGINIA: Airshow Mastering's East Coast studios are relocating to a larger facility in Takoma Park, Maryland from its longtime operations base in Springfield, Virginia. The new facility will incorporate two mastering studios, each equipped with an eight-channel Metric Halo ULN-8 interface outfitted with the latest 2d upgrades and running v5 software in conjunction with soundBlade™ software from Sonic Studio, LLC.
Read more...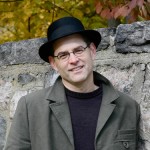 Douglas Cuomo's remarkable aptitude for creating engaging music across genres has earned him renown in the concert halls and on the operatic and theatrical stages of the world.
Read more...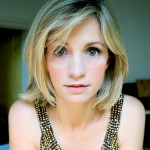 FROME, UNITED KINGDOM: For anyone who lives to make music and pines for a soulmate, it would be hard not to envy Irish folk vocalist Cara Dillon and her husband Sam Lakeman. The two met in the band Equation and quickly left to walk – as seen in hindsight – a sure and steady path to artistic, commercial, and familial success. Winning dozens of awards and countless accolades, Dillon's otherworldly voice takes the spotlight, and the duo have created and produced four solid albums on Rough Trade Records and, now, their own Charcoal Records. Lakeman also serves as the recording engineer in their second floor (this fact will become important) home studio. Tired of cobbling together equipment and re-jiggering routing on menu-heavy digital boxes, Lakeman purchased the powerful Metric Halo ULN-8 combination mic pre, converter and DSP. But from the time he would receive it to the time he would use it to record a guerilla session for Dillon's cover of "Corrina Corrina," both blessings and tribulations would profoundly intervene.
Read more...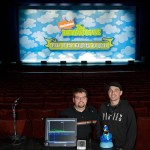 HOPEWELL JUNCTION, NEW YORK: Nick Jr. television favorite "The Backyardigans" have embarked on a 'rocktacular medieval adventure' across the U.S. with a Metric Halo system that unusually integrates sound system analysis and playback into a single setup. Conceived and implemented by associate designer Allen Rowand for sound designer Kai Harada, the integrated Metric Halo Mobile I/O system and SpectraFoo software speeds up the show's load-in and tuning process, while also reducing equipment and cost.
Read more...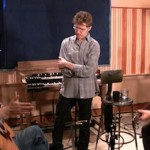 HOPEWELL JUNCTION, NEW YORK: Ben Arthur is a charismatic, self-made singer/songwriter who has released four critically-lauded albums and opened for such acts as Tori Amos, Bruce Hornsby, and the Dave Matthews Band. His knack for successful collaborations has earned him the friendship of many very talented musicians who tend to fly just under the radar of the mass media. That knack and those friendships will be put to the dramatic test on Dubway Days, a web-TV show – and possible Network TV show – that will air its pilot episode on February 14, 2011 at www.breakthruradio.com. It so happens that Ben Arthur is also an ardent Metric Halo user.
Read more...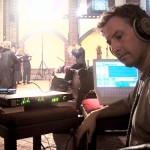 HAMBURG, GERMANY: The compact size of Metric Halo's eight-channel Mobile I/O 2882+DSP and two-channel ULN-2+DSP interfaces has been of significant benefit to Andrew Levine, a location recording engineer based in Hamburg, Germany, who frequently uses public transportation, or even a bicycle, to travel to local jobs. Levine, who is founder of blumlein records, is making use of Metric Halo's powerful new 2d upgrade to record, monitor and mix stereo and surround sound projects, several of which use his unique XYtri microphone setup.
Read more...
«
Start
Prev
1
2
3
4
5
6
7
8
9
10
Next
End
»
Page 2 of 26