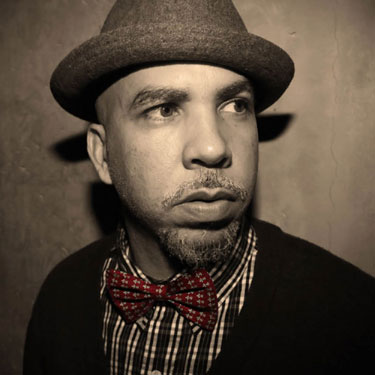 Veteran producer Doc McKinney has worked with a wide range of innovative musicians, including Drake, Florence & the Machine, Santigold and most recently, The Weeknd. A close friend and accomplished mix engineer turned Doc on to the clear, faithful preamplification and conversion of the Metric Halo ULN-8. Doc now uses the ULN-8 for most of his audio production work.
"A good friend initially told me about the ULN-8, and when I heard it, I was blown away," said Doc. "Shortly after that I went to a Santigold show that sounded incredible. Afterwards, her musical director, Ian Longwell, told me they were using the Metric Halo ULN-8 I/O for everything and thankfully put me in touch with them. I absolutely love the ULN-8's depth and clarity. I feel like I can hear everything. I know it's a cliché, but it's really true: there is a night and day difference; the improvement is not at all subtle."
Doc used the ULN-8 to take The Weeknd's debut label release, Trilogy, to the next level, both sonically and emotionally. Trilogy is comprised of remixed versions of three lo-fi "mix tapes" that were originally freely available on the Internet. However, the three bonus tracks included were all recorded on the ULN-8. "This started as a lo-fi project, and of course that has its own charm," said Doc. "But it's nice to open the songs up and to bring them to a higher level sonically."
Doc has integrated the use of his Metric Halo ULN-8 into all of his production work. "I work with many different types of musicians, from singer-songwriters – who tend to have everything mapped out in advance – to urban pop or electronic artists, where recording is integral to the writing process," he said. "The Weeknd is a very fast and very prolific writer. He comes up with a lot of stuff right off the top of his head. Whatever the situation, it's important to have a transparent and flexible recording process that inspires, rather than kills, creativity. And when the quality of the recording is lacking, it can lead to other production decisions, which is poor compensation for an element that isn't doing what it should be doing."
With over 100,000 albums sold in its first week out, Trilogy's success speaks to the power of great production. After all, everything except its three bonus tracks was freely available on the Internet in a more lo-fi form. "The overwhelming consensus is that 'Trilogy' takes The Weeknd to the next level," concluded Doc.