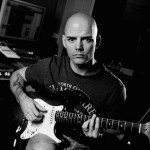 UNITED KINGDOM: Producer, recording engineer and mixer, Jack Ruston, exclusively used Metric Halo's TEC Award Winning LIO-8 when mixing the new "Judas Priest - Battle Cry Live" DVD and CD. Ruston reports, "With a project like that, intended for such a wide variety of formats and playback mediums, it was essential that we could switch between not only multiple sets of stereo monitors, but also a single-cone mono reference, and a 5.1 setup."
Read more...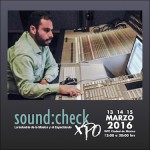 MEXICO CITY, MEXICO: Metric Halo invites you to attend "The Art of Equalizing Without the First EQ" workshop with Andrés F. Millán of Boutique Pro Audio - Metric Halo's Premier Authorized Reseller for Colombia - at AES Mexico 2016.
Andrés F. Millán
"The Art of Equalizing Without the first EQ"
Monday, March 14th, 11:30-14:30 hrs.
AES México
México City, México
http://www.aesmex.org
http://www.soundcheckexpo.com.mx
Read more...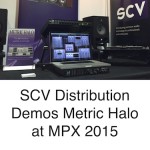 LONDON, ENGLAND (UK): Metric Halo's UK Distributor - SCV Distribution - to demo Metric Halo Products at the Music Production Expo Nov. 20th & 21st!
MPX 2015 | Emirates Stadium | North London | Nov. 20 & 21, 2015
Read more to learn how you can WIN TICKETS!
Read more...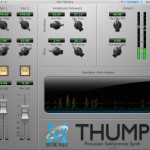 SAFETY HARBOR, FLORIDA: Metric Halo, industry leaders and innovators of world-class professional audio products, announces the release of MH Thump v. 2.0.2 for AAX, AU & VST.
The best part? Thump is FREE!
Read more...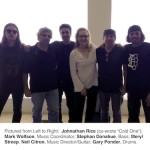 SAFETY HARBOR, FLORIDA: Led by three-time Academy Award-winning actress Meryl Streep, Ricki and the Flash is the tale of an aging rocker coming to terms with the family she left behind decades prior to pursue a life of music. Guitar virtuoso and guitar instructor to the stars Neil Citron joined the casting team early in the film's development to help select the actors who would play Streep's band mates. One thing led to another, which led to another, which led to another, and Citron – also an accomplished producer and engineer – eventually found himself editing and mixing all of the film's live music, both for the movie itself and for the soundtrack. As has been his protocol since he first acquired his Metric Halo ULN-2 converter/interface twelve years ago, Citron relied on Metric Halo's musical, well-balanced conversion technology to give Ricki and the Flash its authentic, bar room sound.
Read more...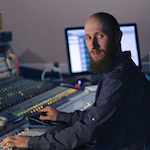 SAFETY HARBOR, FLORIDA: In addition to being a prolific editing, mixing, and mastering engineer, Ukraine-based Oleg "Yorshoff" Yershov is an audio software beta-tester and a translator of pro audio books, manuals, and technical documents from English to Russian. He works mainly with rock and metal artists from Ukraine specifically and Europe and Russia generally, and he enthusiastically shares his talents by way of online video tutorials on creating, mixing, and mastering music. Yorshoff is also an ardent user of Metric Halo plug-ins, which help him create the musical and inspired mixes that have earned him a loyal crowd of clients… and which also make it easy for him to visually and aurally demonstrate audio concepts in his video tutorials.
"Editing music is very important for a great finished product, but mixing is more interesting, intriguing, and fun for me," Yorshoff explained. "I love experimenting with my mixes because I love making music that is unique and unexpected. I have a bunch of great plug-ins from different manufacturers, and I use them a lot. But if you ask me what package of plug-ins I simply cannot do without, I say Metric Halo –especially for the price! Why Metric Halo? The Metric Halo Production Bundle has all of the basic (and not so basic) tools that I need to complete a mix, and they have a consistent and solid sound that combines well."
Read more...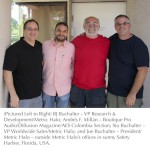 SAFETY HARBOR, FLORIDA: Andrés Millán has a lot going on! From his home base in Bogotá, Colombia, Millán serves as the director for both Diffusion Magazine – the most popular sound engineering website in Latin America – and Boutique Pro Audio – a high-end pro audio representation and distribution firm with service in Colombia and neighboring countries. He is the Chair for Colombia's section of the Audio Engineering Society, and, by dint of dedication and long hours, Millán manages to maintain an active freelance business recording, mixing, and live sound for classical, jazz, rock and popular music. Millán is an avid user of Metric Halo interfaces, plug-ins, and SpectraFoo analysis software, and Boutique Pro Audio distributes Metric Halo products in Colombia.
"I visited Metric Halo headquarters in Safety Harbor, Florida this summer to get to know the team of professionals behind the design and construction of these amazing products," Millán said. "I saw how the company works. It's basically a family business. Everyone is friendly and working toward a common goal, and the company has been growing over time on the merit of the products they create."
Given Millán's deep interest – bordering on affection – for professional audio equipment, he took notice of Metric Halo, a company that has been producing pathbreaking pro audio interfaces and software since the late 1990s. "Metric Halo products are extremely solid, and they offer a complete catalogue of products," he said. "The company has been a pioneer in several aspects of both the analog and digital audio domains. They were the first manufacturer to support FireWire, to offer interfaces with a software console and DSP, and to devise analog-sounding digital algorithms that their competitors are still trying to replicate. And unlike almost every other company in existence, Metric Halo offers their customers true future-proofing. Metric Halo owners are never left holding hardware that won't work with current Apple hardware and software!"
Read more...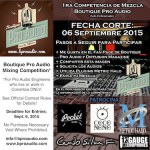 BOGOTA, COLOMBIA: Boutique Pro Audio - Metric Halo's Premier Dealer for Colombia - Proudly Announces its 1st MIXING COMPETITION!
When: Now through Sun., Sept. 6, 2015 at 11:59 PM
Who can participate: Pro Audio Engineers who Live or Work in Colombia (no purchase necessary)
Prizes: There are more than $3000 in prizes!
Please read the OFFICIAL CONTEST RULES for full details and instructions!
Read more...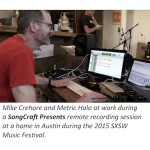 ANYWHERE, USA: Although fluid in its details, SongCraft Presents is solid in its premise: partners Ben Arthur, Mike Crehore, Al Houghton, Matthew Hendershot, and Rob Reinhart work with an established singer-songwriter to compose and record a great song in the span of just three short hours. More often than not, the all-consuming dominance of that time constraint naturally inspires the artist in collaboration with Ben Arthur – an accomplished singer-songwriter in his own right – to create something fresh and unencumbered. Matthew Hendershot captures the entire process, which is later edited to highlight the occasional frustration and frequent magic of the creative process under pressure. The recordings find outlets on the Internet and on Acoustic Café, a weekly two-hour radio program hosted by Rob Reinhart that reaches nearly three million listeners on over ninety stations around the country and on Voice of America.
Although sometimes recorded at Houghton's Dubway Studios in New York City, most SongCraft Presents sessions take place on location, using front porches or living rooms as makeshift studios. For those sessions, co-producers and engineers Crehore and Houghton rely on the transcendent sound and bulletproof operation of Metric Halo ULN-8 and ULN-2 interfaces, which handle all of the microphone pre-amplification, conversion, and front-end processing for the sessions.
"Ben is a fantastic singer-songwriter, and he has an amazing knack for inspiring other artists to not only write something great, but to finish something great," said Crehore. "That's obviously very important for SongCraft Presents! Ben and the artist usually start with the lyric, get that right, and then build the song to serve the lyric. While they're writing, Al and I are working on the fly to get a sound that will complement the song. If it's a band, such as a recent session we did with Britain's Turin Brakes, we want to make a recording that will be consistent with that band's established sound. If it's a solo artist, such as Ben Ottewell (from Gomez), we're trying to get as intimate and honest a sound as we can."
Read more...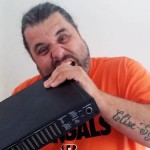 SYDNEY, AUSTRALIA: Originally released by the New Zealand rapper Savage in 2005 as his first solo single, Swing started out big and has only gotten bigger. Shortly after its release, "Swing" peaked at #1 on the New Zealand singles chart. In 2008, its U.S. release was accompanied by versions featuring Soulja Boy and Pitbull, and the song inspired covers by the bands Miss May I and Drop Dead, Gorgeous. But the story doesn't end there: Australian producer Joel Fletcher remixed the song in 2013, and that version surpassed the original's stature in Australia, reaching way up to #2 down under. Australia's largest dance label, Ministry of Sound, hired pro audio mercenary Klaus Hill to freshen up Fletcher's remix for release on its compilation album, The Annual 2014. That version of "Swing" achieved 4x-platinum sales in Australia and won the 2015 Best Dance Record of the Year award from Australia's APRA/AMCOS professional society, extending Savage's original genius into a full decade of excited buzz!
For its latest incarnation, Hill used a Metric Halo 2882 interface to mix the vocal and to perform stem mastering for "Swing".
Read more...
«
Start
Prev
1
2
3
4
5
6
7
8
9
10
Next
End
»
Page 8 of 24