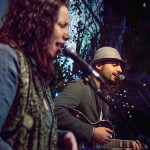 SAFETY HARBOR, FLORIDA: Boogie Monsta and Ms. Mauikai are the down to earth, indie pop/alternative soul duo known as D'ALA. Boogie brings the musical roots of his French-Iraqi heritage to the group, and Mauikai brings the musical roots of her Cuban-American heritage. All together, D'ALA is born of a unique recipe for making grooves that are so infectious, their audience has no emotional bandwidth left for wondering about the technicalities of the recipe! Boogie and Mauikai have been working together since 2009, most often on projects involving the complicated logistics of numerous band members. With D'ALA, they've been playing fly dates around the U.S. and abroad with nothing but an acoustic guitar, a pair of microphones, and a Metric Halo LIO-8 outfitted with four mic preamps and a paired MacBook Pro running Metric Halo MIO Console +DSP and Ableton Live.
Read more...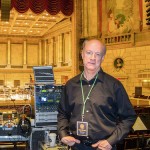 SAFETY HARBOR, FLORIDA: "I've been an audio engineer and musician for close to forty years now, and I've spent most of that time passionately pursuing audiophile-quality capture and reproduction of live musical events," said John Servies, one of the team of audio engineers behind NPR's From the Top, which brings the stories of young musicians to 700,000 loyal listeners every week. "I enjoy systems that can impart the full intent of the artist, and I'm interested in the science of how that happens. I want to achieve a translatable effect from what the artist produces to what the audience hears; but there's so much that can get in the way of that." When he's not taping for From the Top, Servies works FOH for Itzhak Perlman's In the Fiddler's House, Hankus Netsky & The Klezmer Conservatory Band, and a long list of one-off engagements. In short, Servies is blessed with the opportunity to travel the world, working with brilliant artists to help them fully realize the emotional impact of their craft through faithful sound reinforcement and capture.
What stands in the way of faithful sound reinforcement and capture? "The list is almost infinite," said Servies. "But some of the biggest issues involve the acoustic environment, which includes the ways reflections, diffusion, and room modes and resonances interact. Nonlinearities in microphones, consoles, amplifiers, and especially loudspeakers can really upset the purity of sound reinforcement. And then you have to combine those two universes of potential distortion with loudspeaker placement. I routinely walk into new venues, and I only have a short amount of time to assess the acoustics and electronics and make corrections before the show or taping begins." To speed that process and to improve its accuracy and repeatability, Servies has been using Metric Halo's SpectraFoo sound analysis software since 2002.
Read more...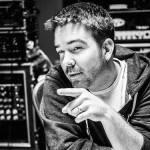 SAFETY HARBOR, FLORIDA: "I kind of accidentally fell into producing," claims Josh Wilbur. "I started playing in bands in high school and then naturally gravitated to the other side of the glass. I thought I was just an engineer until someone pointed out that I was really engineering and producing the bands I was working with." That's fine with Wilbur, whose passion is great music and the creative process that brings it to life. In his view, recording technology is merely a tool to elicit and record great music. He started out in rock music, then moved to working with pop and R&B acts like NSYNC and Lil' Kim, and then Wilbur gravitated, over the years, back to his roots with rock music.
On the way, he picked up a Grammy for engineering Steve Earle's Washington Square Serenade and has subsequently earned three Grammy nominations with metal powerhouse Lamb of God. One of the hits from their latest work, "VII: Strum and Drung," is up for a Grammy in the Best Metal Performance category. Wilbur produced, recorded, and mixed the project, and, as with all of his recent work, he used Metric Halo's ChannelStrip plug-in on all the drums, guitars, and bass.
Read more...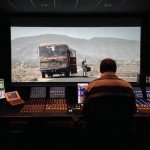 SÃO PAULO, BRAZIL: What aspect of sound for pictures doesn't Marcelo Cyro have a role in? A native of São Paulo, Brazil, Cyro graduated from the SAE Institute, Netherlands with an emphasis on mixing and mastering for surround. He studied in Koln and Paris and worked for a decade doing post-production audio for advertising, with clients such as Visa, MasterCard, Pepsi, GM, and Volkswagen. In São Paulo Cyro became a partner in the high-profile, audio post-production facility WeCanDo Audio Post, where he oversees editing, ADR, sound design, Foley creation & editing, mixing, and mastering. WeCanDo's credits include the Brazilian movies Chatô, Apnéia, Farewell, and Jonas; cartoon series such as Gemini 8 (Brazil's first Disney production), Luna's Show (Discovery Kids) and other projects, such as Sitio do Pica-Pau Amarelo (Brazil's first 5.1 cartoon); A Boy and the World, Open Road, and Cidade-cinza. As if that weren't enough, Cyro also devotes his talents and time to teaching the next generation of audio professionals through MusicBit (www.musicbit.com.br).
Read more...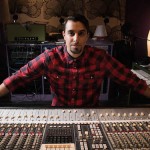 NEW YORK, NEW YORK: Matteo Marciano is an audio magician who can work just about any recording into a solid, emotionally-engaging mix that beautifully conveys his client's vision. His mixing expertise flows from a full embrace of all things musical and sonic. Marciano is an accomplished mix/recording engineer, bass player, studio musician, live performer, and songwriter. He also currently holds the position of chief professor at the Music Production and Engineering department at Master of Music from LUISS University in Rome. And when he works on the other side of the glass, Marciano brings a singular clarity of purpose and emotion to his production work and recording engineering. His credits include the mix of triple-platinum single Cups by Anna Kendrick, Frozen, Despicable Me 2, and Turbo, among many other music-for-picture work, and artists such as Idina Menzel, Astral Weeks, Lang Lang, and 2Cellos. "Versatile" and "dependable" are perhaps the two words that describe him best. "People call me most often to mix records because I am able to make records sound current and huge."
Born and raised in Rome, Italy, Marciano worked for over eight years all around the world as mix engineer and producer. He moved to New York City in 2013, where he continues to work for clients throughout the world. "Since I discovered Metric Halo's ChannelStrip plug-in in 2012, when it was mentioned in an online article, it's been my secret weapon," he said. "I've used ChannelStrip on literally every vocal track and percussion track I've mixed in the past three years. Every single one! It's remarkably versatile. I can use the EQ section alone and get utterly transparent results or I can engage the compressor and get a beautiful color. Either way, the sound quality is solid. Metric Halo's plug-ins sound more analog than digital. It has a depth and clarity that blows my mind." Marciano works his magic in the genres of pop, rock, metal, hip-hop, R&B, funk, electronic, and orchestral.
Read more...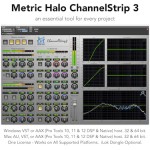 Marcelo Cyro - from the Oscar nominated animation, The Boy And The World - demonstrates how to create distance in Pro Tools for dialogue in audio post production using MH ChannelStrip, in this Pro Tools Expert tutorial video.
Click the link to watch the tutorial video: TUTORIAL
To learn more about film sound guru, Marcelo Cyro, visit:
bit.ly/MarceloCyro
www.musicbit.com.br
www.wcdaudio.com
Special Thanks to Pro Tools Expert, Mike Thornton, for posting this tutorial video!
www.pro-tools-expert.com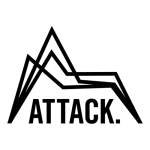 "Florida's Metric Halo make a fairly small range of high-end interfaces. We'll shine the light on the LIO-8 here for two reasons: it's a lot more affordable than the flagship ULN-8, and it's a bit different to the other selections on our list.
The basic LIO-8 unit is simply an eight-channel line-level interface with no preamps. The unit can also be upgraded with mic pres, but at its heart it's a device which prioritises clear, transparent conversion above all else, allowing you to use it in whatever way suits your creative process.
That flexibility will undoubtedly appeal to a lot of electronic music producers. Whether you'd prefer to hook up your own outboard mic pres, use an analogue mixer, or even if you only record line level sources, the LIO-8 is an interesting option. After all, why pay for mic preamps if you don't intend to use them?"
The TEC Award-Winning Metric Halo LIO-8 is available though your local Metric Halo dealer or distributor, as well as directly from Metric Halo via their Online Store.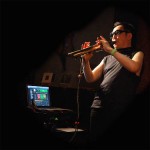 SAFETY HARBOR, FLORIDA: "I was raised as a Christian, and I was taught to model my life after Jesus Christ, but I've since converted to a different religion… the religion of Miles." So says the multi-talented Hiroaki Honshuku, who now models his life after the legendary jazz trumpeter Miles Davis. "Miles taught us that music has to be fun, and that we should not play meaningless notes," he said. "And he also taught us not to play the old s**t! Don't play what's been done before!" True to that advice, Honshuku, a graduate with distinctions of both Berklee College of Music and the New England Conservatory, has carved out a unique niche in the world of music. In addition to moving traditional jazz and classical music forward with various groups and alliances inside the New York/Boston corridor, he is melding improvisational jazz with Brazilian grooves in a band called Racha Fora. The band's latest release, Racha S'Miles, is a brilliant re-imagining of Miles Davis classics, with a heavy emphasis on "re-imagining." It's definitely not the old s**t!
In addition to being a gifted and practiced wind instrumentalist, Honshuku is a technophile and intuitive recording and mixing engineer. The band rented Dreamworld Studios in Lynn, Massachusetts to record Racha S'Miles, and Honshuku brought in his impressive collection of Metric Halo interfaces to handle all of the pre-amplification and conversion. "No other equipment records as cleanly as Metric Halo," he said. "Everything I do with my Metric Halo gear sounds so realistic and detailed."
Read more...
«
Start
Prev
1
2
3
4
5
6
7
8
9
10
Next
End
»
Page 8 of 26