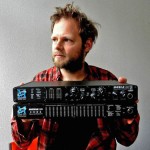 Karsten Lipp is an innovative guitarist, composer, and electronics alchemist whose work has appeared in films, in musical releases of his own and others' projects, and on the stages of European clubs and festivals.
Read more...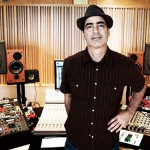 As the leading architect of the "New York Sound," which features prominent, heavy-hitting lows set against clean, luscious highs, veteran mixer Tony Maserati has been influential in the music industry and in pop culture in general.
Read more...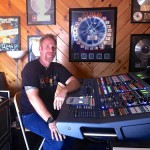 For over twenty years, Joel Lonky has been touring with many of the music industry's most amazing luminaries. He is currently hired as production manager for The Goo Goo Dolls and as FOH engineer for Rob Zombie, Billy Idol, and Diddy.
Read more...
David Kalmusky is an effective producer, a natural mix engineer, and a world-renowned guitarist. His massive list of credits includes The Wilkinsons, The Road Hammers, Emerson Drive, and many others. His work is Grammy-nominated, Juno-awarded, and chart-topping.
Read more...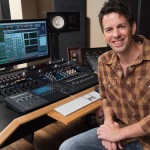 Although he started out his career as both a recording engineer and a mix engineer, Jeff Juliano has since heeded his passion and focused his talents to become a mix engineer exclusively.
Read more...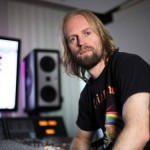 As a founding member of pioneering thrash act Sabbat, Andy Sneap secured his place within the canon of British heavy metal at a very young age. A devastating guitarist and a talented songwriter, Sneap also showed an interest and proclivity for the critical tasks that took place on "the other side of the glass."
Read more...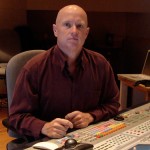 Gifted producer and engineer Julian King brings an exceedingly rare blend of talent, temperament, and training to all of his projects. He entered the Nashville scene with a music degree, but quickly gravitated to the technical side of music production under the tutelage of engineering greats Chuck Ainlay, Steve Marcantonio, John Guess, and Lynn Peterzell.
Read more...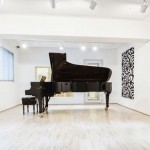 SEOUL, KOREA: Audioguy & Partners is proud to announce their receipt of seven 2013 KMA (KoreanMusicAwards) nominations, using the Metric Halo ULN-8, and opening of their new recording studio.
In addition to being a Metric Halo Authorized Reseller, Audioguy is Korea's first audiophile record label, managing 60 titles.
Read more...
Piper Payne is an accomplished mastering engineer, recording engineer, and audio archivist who is currently working out of Michael Romanowski's mastering studios in San Francisco, California.
Read more...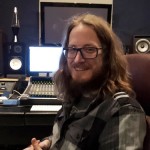 Alto NYC is Alto Music's New York-based professional audio retailer that truly nurtures a reciprocal relationship with the studio owners, musicians, composers, producers, and engineers who list among its clients. Its Manhattan showroom would be better described as a fully-functioning control room, complete with structural isolation, acoustic treatment, and almost every piece of gear imaginable – all just a patch away from a test drive or shootout in a real working environment.
Read more...
«
Start
Prev
1
2
3
4
5
6
7
8
9
10
Next
End
»
Page 8 of 26