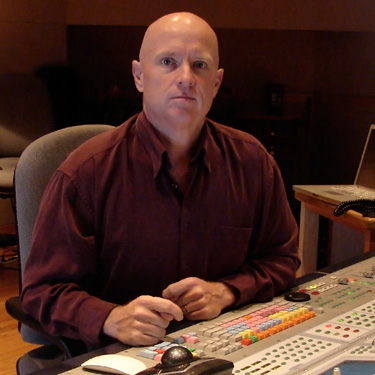 NOVEMBER 2012: Gifted producer and engineer Julian King brings an exceedingly rare blend of talent, temperament, and training to all of his projects. He entered the Nashville scene with a music degree, but quickly gravitated to the technical side of music production under the tutelage of engineering greats Chuck Ainlay, Steve Marcantonio, John Guess, and Lynn Peterzell.
World-class chops paired with an easy-going personality have earned King jobs with a who's who-list of country legends and rising stars, including George Jones, George Strait, Waylon Jennings, Willie Nelson, Merle Haggard, Tim McGraw, Vince Gill, Charlie Daniels, Hank Williams Jr., Kenny Rogers, Clint Black, Martina McBride, Randy Travis, Brooks & Dunn, Toby Keith, Trace Adkins, Alabama, The Judds, Chris Young, Lauren Alaina, Casey James, Sugarland, Kellie Pickler, and Tyler Farr, among many others. His engineering on Faith Hill's crossover sensation Breathe earned King a Grammy, and in total, his work has sold over one hundred million units.
Shortly after moving to exclusively in-the-box mixing, King found Metric Halo's ChannelStrip plug-in, and he has since used it on almost every single channel of each and every mix he's done. Recently, he picked up Metric Halo's Production Bundle of plug-ins and is discovering that a full-course of Metric Halo's "musical" algorithms and intuitive, results-oriented interfaces will be a benefit to his mixes and workflow going forward.
"I'm very fortunate to be a busy guy, but I don't work 24/7 – I've managed to still maintain a life outside of the studio!" King asserted. Although he admits to working the occasional eighty-hour week, he also frequently enjoys taking time off to play golf or to go on outings with his wife and children. "I have duplicate rigs at home and at Loud Recording," King said. "I'm able to work flexibly, but perhaps more importantly, I'm able to work quickly. I only use tools that are musical and intuitive."
When King first entered the business in 1987, he was, of course, mixing on large-format analog consoles. "It wasn't that long ago that I would work on a mix for a day or two, and then the producers and artists would come to the studio to close that one song with me," he said. "You could get everybody in one place back then. But these days, everybody's traveling and it's nearly impossible to get everybody in one place." Responding to that trend, King made the move to exclusive in-the-box mixing about six years ago. That way, if he can get everyone involved in one place, they can complete an entire album in a day or two by tweaking his nearly-completed mixes. If he can't get everyone together, he can post files and dial in the perfect mix via iterations of comments and corrections.
"I discovered Metric Halo ChannelStrip shortly after I started mixing in the box," said King. "Now I use it on almost every channel of every song I mix. I have a default preset that I created with the most common compression ratios and EQ center points dialed in, but with the threshold all the way up and the EQ flat. It's very quick and intuitive, and it's easy to get musical results very quickly. That said, it's also easy to dig in and make more fine-scale changes. It offers flexible processing and a flexible interface. I can see as much or as little detail as I like."
He continued, "Of course the sound quality of ChannelStrip is awesome. I wouldn't use it if it didn't sound great. It doesn't impart any unfortunate side effects to the signal. It's transparent unless I want it to add some color. It's a bit like a great offensive line – it's in there day-after-day doing a critical job but it doesn't get a lot of glory. Among my friends in Nashville, I'm in good company as a ChannelStrip user. Just as I see a lot of the same hardware when I visit different studios, I see a lot of Metric Halo ChannelStrips. I think we all realize we've got something solid here."
King was poking around on the Internet one day recently, exploring options for multiband compression. He wasn't entirely satisfied with the plug-in he had been using. He happened upon the Metric Halo website and saw that the Production Bundle included Multiband Dynamics, in addition to ChannelStrip 3, HaloVerb, Character (an analog circuit modeler), Precision DeEsser, TransientControl, and Multiband Expander. Given his daily reliance on ChannelStrip, he thought it would be worth a try. "It was an immediate success," he said. "I modified one of the presets and managed to get some pretty heavy compression that was still quite transparent. It worked well in stereo and surround."
Although nothing that King has used the Production Bundle on is yet released, there promises to be a torrent in a month or two. He used it to mix the CMA awards tribute to Willie Nelson that featured Lady Antebellum, Blake Shelton, Keith Urban, Tim McGraw, and Faith Hill. He's using it with in-progress projects for Chris Young, Kix Brooks, Casey James, Maggie Rose, Tyler Farr, and the CMA Christmas special, which features stereo and surround instrumental mixes for Jennifer Nettles (Sugarland), Lady Antebellum, Little Big Town, Dierks Bentley, Colbie Caillat, John Legend, Martina McBride, Scotty McCreery, The Band Perry, Keith Urban, and Katherine Jenkins.
"Unfortunately dynamic range in commercial recordings is almost non-existent and there seems to be an expectation for songs to be nearly full scale from start to finish," continued King. "My job is to create the impression of dynamics in the mix even if they aren't really there, as there has to be some lift as you transition from, say, a verse to a chorus. My mentor Lynn Peterzell called this "illusionary dynamics." The Metric Halo Multiband Dynamics does a great job of keeping things nice and full and musical while still delivering a modern, full-scale output. It does its job, but you don't sense that it is beating up the music."
In the short time that he has had the Production Bundle, King has also enjoyed the quick musical results of HaloVerb. "I've recently use it to create a space around some studio recorded music that was going to air on TV as though it were live," he said. "With only a few small, intuitive adjustments, I had HaloVerb sounding really nice. I placed it in the rear channels on the surround mix almost exclusively. Like the other Metric Halo plug-ins I'm familiar with, HaloVerb gives me quick, effective results.