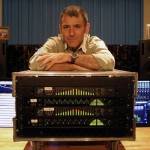 It was a unique confluence of events in late October that led to a mind-expanding technical tour for participants of the annual AES conference in New York City.
Read more...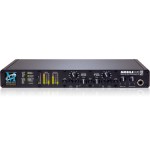 CARREFOUR, HAITI: Bad things sometimes happen to good people. While he was working for Médecins Sans Frontières/Doctors Without Borders (MSF) as a hospital administrator in troubled Haiti, Eyal Tapiero volunteered his spare time and expertise to record some remarkably talented hip-hop artists in the community.
Read more...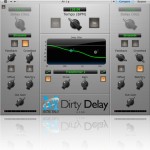 SAFETY HARBOR, FL: Metric Halo is pleased to announce the immediate availability of its brand new MH Dirty Delay plug-in.
Read more...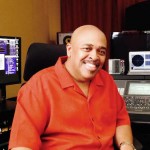 NEW YORK, NEW YORK: "We're in the business of correctly preserving a musical vision that occurred at a moment in time," says legendary mastering engineer Herb Powers, Jr. "Sure, we make it commercial and tweak it up a bit, but really we're preserving that picture as best we can." Powers' philosophy – which is about the soul of the music and not its technicalities – has clearly worked for him: the veteran mastering engineer has earned numerous Grammy Awards and nominations and innumerable Platinum- and Gold-certified albums. His list of clients includes Mariah Carey, Alicia Keys, Justin Timberlake, Usher, Nelly, Missy Elliott, Lauryn Hill, Salt-N-Pepa, Run DMC, Afrika Bambaataa, Outkast, Toni Braxton, Babyface, Puff Daddy, Jennifer Lopez, Pink, and countless others. Among Powers' trusted tools are Metric Halo SpectraFoo sound analysis software, a Metric Halo ULN-2 A/D/A interface, and, more recently, Metric Halo plug-ins.
Read more...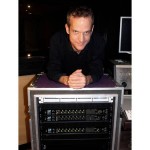 When The Kills went on a tidy fifteen-show tour of North America in support of Blood Pressures (Domino Records), culminating in their ten year anniversary show in New York City, they brought along trusted FOH and recording engineer Philip Harvey (Modest Mouse, White Stripes).
Read more...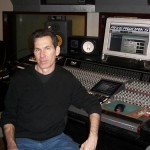 DOBBS FERRY, NEW YORK: For over three decades, Matthew Noble has been at the forefront of pop music as a session guitarist, programmer, songwriter, engineer, and producer. His impeccable ears and knack for spinning irresistible tracks across genres has earned him an engineering client list that includes Rihanna, Diana King, Southside Johnny, and Rod Stewart, among many others.
Read more...
NASHVILLE, TN: Jack Hale does it all, and he does it all well. An instrumentalist, a musician, a composer, an engineer, and a producer, Hale has enjoyed a storybook career.
Read more...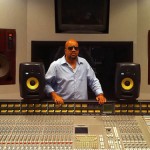 Gary Noble is an adept manager of a Twitter feed, a Google+ account, and a blog that will resonate with anyone in the pro audio recording industry. But despite, or perhaps because of his active Internet presence, Noble maintains a busy schedule of recording and mixing sessions.
Read more...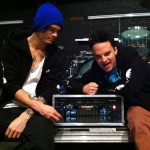 A casual listen to Santigold's pop-friendly, genre-defying music pegs it as favorably simple, with hooks that fly under the radar to secretly steal your heart... a theft of which you are only made aware hours later when you find her songs creeping around your brain on endless loop!
Read more...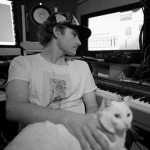 Gamers and indie music fans alike are eagerly awaiting the release of Rockstar Games' Max Payne 3. Gamers are excited because Max Payne 3 represents the latest in the tremendously popular series, which has sold over 7.5 million copies and garnered numerous awards.
Read more...
«
Start
Prev
1
2
3
4
5
6
7
8
9
10
Next
End
»
Page 7 of 26