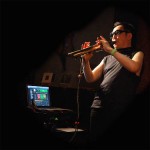 SAFETY HARBOR, FLORIDA: "I was raised as a Christian, and I was taught to model my life after Jesus Christ, but I've since converted to a different religion… the religion of Miles." So says the multi-talented Hiroaki Honshuku, who now models his life after the legendary jazz trumpeter Miles Davis. "Miles taught us that music has to be fun, and that we should not play meaningless notes," he said. "And he also taught us not to play the old s**t! Don't play what's been done before!" True to that advice, Honshuku, a graduate with distinctions of both Berklee College of Music and the New England Conservatory, has carved out a unique niche in the world of music. In addition to moving traditional jazz and classical music forward with various groups and alliances inside the New York/Boston corridor, he is melding improvisational jazz with Brazilian grooves in a band called Racha Fora. The band's latest release, Racha S'Miles, is a brilliant re-imagining of Miles Davis classics, with a heavy emphasis on "re-imagining." It's definitely not the old s**t!
In addition to being a gifted and practiced wind instrumentalist, Honshuku is a technophile and intuitive recording and mixing engineer. The band rented Dreamworld Studios in Lynn, Massachusetts to record Racha S'Miles, and Honshuku brought in his impressive collection of Metric Halo interfaces to handle all of the pre-amplification and conversion. "No other equipment records as cleanly as Metric Halo," he said. "Everything I do with my Metric Halo gear sounds so realistic and detailed."
Read more...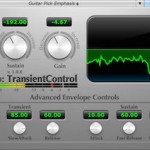 MH TransientControl: Modify dynamics in ways that aren't possible with traditional compressors, with Metric Halo's easiest-to-use and highly desirable AAX|Native, AAX|DSP, AU & VST plugin (Mac/Win).
**Sound Samples Available - Click the Product Page to Hear MH TransientControl processing in action!**
On Sale for $75 (MSRP $179). Or, purchase as part of the MH Production Bundle - BEST VALUE - All 8 Plugins On Sale for $299 (MSRP $699). These prices won't last. Try or Buy today!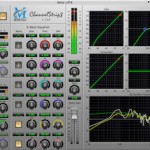 Get started QUICKLY with the legendary Metric Halo ChannelStrip 3 for AAX|Native, AAX|DSP, AU & VST (Win/Mac): 100+ presets included!
On Sale for $75 (MSRP $179) - This price won't last. Try or Buy today!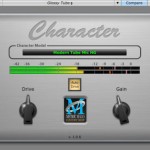 Add the luscious distortion characteristics of 20+ classic analog circuits to your source tracks with Metric Halo's coveted Character plug-in for AAX|Native, AAX|DSP, AU & VST (Mac/Win)
On Sale for $75 (MSRP $179) - This price won't last. Try or Buy today!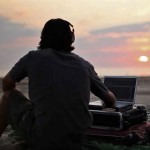 NEW JERSEY: The video for Karmic Juggernaut's new song, "Oo Wah Hoo," documents the band's inspiring and utterly fresh take on the recording process. Piloting a Subaru Outback topped with a plane of solar panels and freighted with a bank of batteries, the band toured its favorite locations in the great state of New Jersey to record each instrument in the glory of the outdoors.
Read more...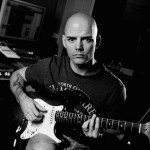 UNITED KINGDOM: Producer, recording engineer and mixer, Jack Ruston, exclusively used Metric Halo's TEC Award Winning LIO-8 when mixing the new "Judas Priest - Battle Cry Live" DVD and CD. Ruston reports, "With a project like that, intended for such a wide variety of formats and playback mediums, it was essential that we could switch between not only multiple sets of stereo monitors, but also a single-cone mono reference, and a 5.1 setup."
Read more...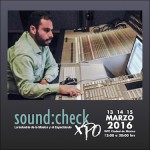 MEXICO CITY, MEXICO: Metric Halo invites you to attend "The Art of Equalizing Without the First EQ" workshop with Andrés F. Millán of Boutique Pro Audio - Metric Halo's Premier Authorized Reseller for Colombia - at AES Mexico 2016.
Andrés F. Millán
"The Art of Equalizing Without the first EQ"
Monday, March 14th, 11:30-14:30 hrs.
AES México
México City, México
http://www.aesmex.org
http://www.soundcheckexpo.com.mx
Read more...
«
Start
Prev
1
2
3
4
5
6
7
8
9
10
Next
End
»
Page 7 of 24