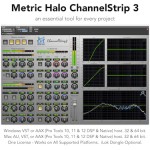 Marcelo Cyro - from the Oscar nominated animation, The Boy And The World - demonstrates how to create distance in Pro Tools for dialogue in audio post production using MH ChannelStrip, in this Pro Tools Expert tutorial video.
Click the link to watch the tutorial video: TUTORIAL
To learn more about film sound guru, Marcelo Cyro, visit:
bit.ly/MarceloCyro
www.musicbit.com.br
www.wcdaudio.com
Special Thanks to Pro Tools Expert, Mike Thornton, for posting this tutorial video!
www.pro-tools-expert.com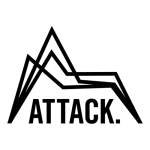 "Florida's Metric Halo make a fairly small range of high-end interfaces. We'll shine the light on the LIO-8 here for two reasons: it's a lot more affordable than the flagship ULN-8, and it's a bit different to the other selections on our list.
The basic LIO-8 unit is simply an eight-channel line-level interface with no preamps. The unit can also be upgraded with mic pres, but at its heart it's a device which prioritises clear, transparent conversion above all else, allowing you to use it in whatever way suits your creative process.
That flexibility will undoubtedly appeal to a lot of electronic music producers. Whether you'd prefer to hook up your own outboard mic pres, use an analogue mixer, or even if you only record line level sources, the LIO-8 is an interesting option. After all, why pay for mic preamps if you don't intend to use them?"
The TEC Award-Winning Metric Halo LIO-8 is available though your local Metric Halo dealer or distributor, as well as directly from Metric Halo via their Online Store.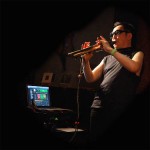 SAFETY HARBOR, FLORIDA: "I was raised as a Christian, and I was taught to model my life after Jesus Christ, but I've since converted to a different religion… the religion of Miles." So says the multi-talented Hiroaki Honshuku, who now models his life after the legendary jazz trumpeter Miles Davis. "Miles taught us that music has to be fun, and that we should not play meaningless notes," he said. "And he also taught us not to play the old s**t! Don't play what's been done before!" True to that advice, Honshuku, a graduate with distinctions of both Berklee College of Music and the New England Conservatory, has carved out a unique niche in the world of music. In addition to moving traditional jazz and classical music forward with various groups and alliances inside the New York/Boston corridor, he is melding improvisational jazz with Brazilian grooves in a band called Racha Fora. The band's latest release, Racha S'Miles, is a brilliant re-imagining of Miles Davis classics, with a heavy emphasis on "re-imagining." It's definitely not the old s**t!
In addition to being a gifted and practiced wind instrumentalist, Honshuku is a technophile and intuitive recording and mixing engineer. The band rented Dreamworld Studios in Lynn, Massachusetts to record Racha S'Miles, and Honshuku brought in his impressive collection of Metric Halo interfaces to handle all of the pre-amplification and conversion. "No other equipment records as cleanly as Metric Halo," he said. "Everything I do with my Metric Halo gear sounds so realistic and detailed."
Read more...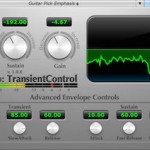 MH TransientControl: Modify dynamics in ways that aren't possible with traditional compressors, with Metric Halo's easiest-to-use and highly desirable AAX|Native, AAX|DSP, AU & VST plugin (Mac/Win).
**Sound Samples Available - Click the Product Page to Hear MH TransientControl processing in action!**
On Sale for $75 (MSRP $179). Or, purchase as part of the MH Production Bundle - BEST VALUE - All 8 Plugins On Sale for $299 (MSRP $699). These prices won't last. Try or Buy today!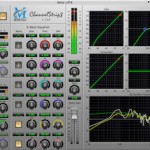 Get started QUICKLY with the legendary Metric Halo ChannelStrip 3 for AAX|Native, AAX|DSP, AU & VST (Win/Mac): 100+ presets included!
On Sale for $75 (MSRP $179) - This price won't last. Try or Buy today!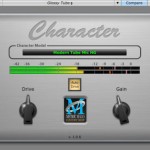 Add the luscious distortion characteristics of 20+ classic analog circuits to your source tracks with Metric Halo's coveted Character plug-in for AAX|Native, AAX|DSP, AU & VST (Mac/Win)
On Sale for $75 (MSRP $179) - This price won't last. Try or Buy today!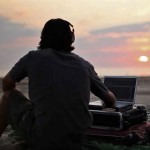 NEW JERSEY: The video for Karmic Juggernaut's new song, "Oo Wah Hoo," documents the band's inspiring and utterly fresh take on the recording process. Piloting a Subaru Outback topped with a plane of solar panels and freighted with a bank of batteries, the band toured its favorite locations in the great state of New Jersey to record each instrument in the glory of the outdoors.
Read more...
«
Start
Prev
1
2
3
4
5
6
7
8
9
10
Next
End
»
Page 7 of 24