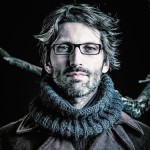 SAFETY HARBOR, FLORIDA: "For me, nothing is more exciting than working on music," says composer and multi-instrumentalist Stefano Lentini. "It's a privilege, a magical job. Composing, working with musicians, recording – it's all exciting." Based in his native Italy, Lentini is a composer for film and TV who is perhaps best known for his collaboration with Chinese director Wong Kar Wai on the Oscar-nominated feature The Grandmaster. His music for the film, Stabat Mater, plays a pivotal role, and Lentini – though an affable collaborator – is proud of having successfully handled every aspect of its production, from the composition and arranging to the recording and mixing. Lentini is also known for challenging himself with new genres and sounds to suit the feel of a particular film. "I don't like music standards in soundtracks and I'm not interested in repeating genres," he explained. "For every project, I seek a new dimension, a new musical universe." His latest work is for Nicola Campiotti's new documentary, Sarà Un Paese, which Lentini recorded and mixed using a pair of Metric Halo LIO-8 converters and a host of Metric Halo plug-ins.
Read more...
SAFETY HARBOR, FLORIDA: Metric Halo, maker of high-end professional audio interfaces, plug-ins, and sound analysis software, has appointed Benjamin Pro Audio as its distributor in South Africa. Based in the South African capital of Pretoria, Benjamin Pro Audio specializes high-end equipment for studios, acoustic consultation, and acoustic design. It will handle Metric Halo's entire product line, from its flagship eight-channel ULN-8 preamp/converter to its Production Bundle of great sounding plug-ins… and everything in between.
"Benjamin Pro Audio's extensive knowledge of the gear they sell for use in the studio and on location, as well as their commitment to finding the right solutions for their customers, will serve Metric Halo well," said Stu Buchalter, Metric Halo's vice president of worldwide sales.
Read more...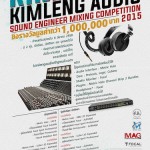 BANGPLEE, SAMUT PRAKARN, THAILAND: Metric Halo's distributor for Thailand, Kimleng Audio, is hosting KimMix 2015 - Sound Engineer Mixing Competition. The contest is going on NOW, and ends March 8th.
Who can participate? Students & Free Style Sound Engineers. *Must live or work in Thailand and complete Kimleng Audio's "How To Use Metric Halo Plugins & Hardware" training seminar to be eligible.
Read more...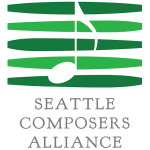 SAFETY HARBOR, FLORIDA: Metric Halo proudly sponsors the Seattle Composers Alliance 2015 Spring Fling, with the donation of two MH Production Bundles for their online auction.
"The SCA is a non-profit group of professional composers, students and others interested in composing for film, video games and other media as well as concert works. We present a variety of educational and networking events throughout the year, and will soon hold our annual fundraiser to support these efforts," says Brian Monroney, guitarist, composer, long-time Metric Halo user and Seattle Composers Alliance Board Member.
Read more...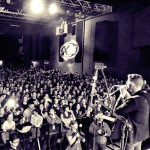 PORTLAND, OREGON: "These days, I feel like the only way for a band to succeed is to be self-contained – the band has to be able to take care of everything for itself. The Metric Halo ULN-8 contains mic pre's, converters, routing logic, and DSP, and it's absolutely world-class. Anyone who is trying to set up a recording rig or a live rig from scratch knows that it can be an overwhelming task to sift through the tangle of possibilities. I say, 'Bypass it all! You'll find everything you need with zero-compromise quality in the Metric Halo ULN-8.'" So says producer/engineer/musician Brandon Rush, who, together with longtime friend Kyle Sears, fronts Priory, an up-and-coming band from Portland, Oregon that recently signed to Warner Bros.
(PHOTO CREDIT: © 2015 Jiro Schneider)
Read more...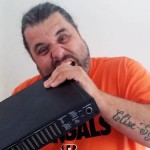 SYDNEY, AUSTRALIA: Klaus Hill is the go-to guy for mixing and mastering dance music in Australia. He's been involved in the scene for over two decades, first as a producer and DJ on labels such as TCR, Mob, Bedrock Breaks, Distinctive, and his own Title Fight and 2S2 Recordings. He made the shift to mixing and mastering ten years ago and counts among his clients Felix Da Housecat, Yolander Be Cool, Ministry of Sound, Sony, Ubderjack'd, SCNDL, Dub Phizix, and countless others. But beyond his success – Hill has been involved in dozens of Australia's ARIA Club #1s and Beatport Hits – the well-rounded engineer relishes the opportunity to work with sound every day. "I'm a studio geek," he laughed. "I love finding the best hardware and the best plug-ins to make other people's creativity shine! I'm grateful that I get to do this for a living. It's a job I really love."
When Hill needed a new interface several years ago, he spoke with the folks at Australia's Audio Chocolate.
Read more...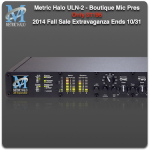 In the market for a Stereo Mic Pre?
How about 2 channels of boutique ultra-low-noise Mic Pre for only $1195? Or a stereo transformer-coupled mic pre for only $1795?
Metric Halo has your answer: the ULN-2. At these prices, we're including the 2 ADCs, 4 DACs, AES/SPDIF/ADAT/DSP and computer interface for FREE! ...Until 10/31/2014, that is.
Key Features:
Read more...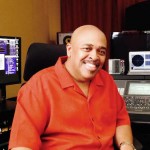 NEW YORK, NEW YORK: "We're in the business of correctly preserving a musical vision that occurred at a moment in time," says legendary mastering engineer Herb Powers, Jr. "Sure, we make it commercial and tweak it up a bit, but really we're preserving that picture as best we can." Powers' philosophy – which is about the soul of the music and not its technicalities – has clearly worked for him: the veteran mastering engineer has earned numerous Grammy Awards and nominations and innumerable Platinum- and Gold-certified albums. His list of clients includes Mariah Carey, Alicia Keys, Justin Timberlake, Usher, Nelly, Missy Elliott, Lauryn Hill, Salt-N-Pepa, Run DMC, Afrika Bambaataa, Outkast, Toni Braxton, Babyface, Puff Daddy, Jennifer Lopez, Pink, and countless others. Among Powers' trusted tools are Metric Halo SpectraFoo sound analysis software, a Metric Halo ULN-2 A/D/A interface, and, more recently, Metric Halo plug-ins.
Read more...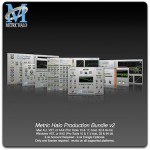 Metric Halo is pleased to announce the immediate availability of version 2 of its Production Bundle plug-ins. The new plug-ins provide a comprehensive set of tools offering Metric Halo's signature sound quality at a compelling price.
Read more...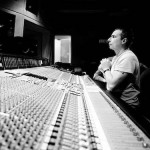 SAFETY HARBOR, FLORIDA: After earning a degree in classical guitar and finding that the world does not value classical guitarists as it should, Maurizio Argentieri retooled his education and fueled his passion for sound on the other side of the microphone. He dove in just as the industry was lurching from its analog foundations to its digital future, and he secured a very educational three-year gig as the on-location sound mixer for a small documentary crew that filmed Greenpeace activities around the world. "From there, I dreamed of recording sound for movies," he laughed. Twenty years later, it's clear that his dream became a reality. Argentieri has recorded and mixed for directors such as Mario Monicelli, Marco Bellocchio, Bernardo Bertolucci, Giuseppe Bertolucci, Mel Gibson, Barry Levinson, Spike Lee, Woody Allen, Ridley Scott, and Michel Comte. Comte is the visionary behind The Girl From Nagasaki, and Argentieri used his Metric Halo ULN-8 to record and tweak almost every aspect of the trans-opera's sound.
Read more...
«
Start
Prev
11
12
13
14
15
16
17
18
19
20
Next
End
»
Page 11 of 26