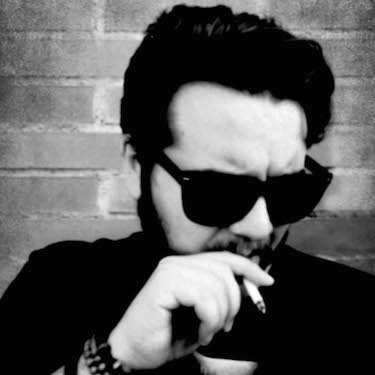 LOS ANGELES, CALIFORNIA/GOTHENBURG, SWEDEN – "Ever since I can remember I've been making music," said Swedish composer and producer Andy Price. "I started recording when I was twelve years old using a couple of cassette tape decks and a cheap toy keyboard. I used one tape deck to record drums, and then played the drum track back while I recorded keys on the second tape deck. A few years later, I traded my scooter in for an old Korg that I still use to this day!" Clearly, the music bug bit Price early and deep. Today, he splits his time between Los Angeles and his native Gothenburg, producing and writing with artists such as Cheryl Cole, Girls Aloud, Dot Jr, Ministry Of Sound, and Sasha Keable (just to name a few) and is in the studio right now working hard to finish songs with Tokio Hotel, Aura Dione, Jana and more. The breakout hit that put him on the path he now enjoys was "Lyracis" and the video for the single, "Speakerphone" got over a million YouTube views in just a few weeks.
Several years ago, Price read an online review of Metric Halo's ChannelStrip plug-in, and, curiosity piqued, gave it a spin. "ChannelStrip has been a huge part of every song I've created since then," he said. While Price is most celebrated as a producer and songwriter, the nature of the market leads him to mix most of the material he works on. It's a task he enjoys, and it affords him the creative freedom to fully realize his artistic vision. He has since expanded his Metric Halo palette to include HaloVerb and Precision De-Esser. "I have an obsession for vintage gear and the classic sound of older records," he continued. "Metric Halo's plug-ins are unique because they deliver that classic analog sound with all of the convenience and flexibility of a plug-in. I would say that Metric Halo is my foundation when mixing. A Metric Halo plug-in is on at least 80% of my channels!"
ChannelStrip is Price's "tool of all tools." Almost every track needs some kind of help in the frequency or dynamics domain, and ChannelStrip addresses both aspects within one scalable plug-in. With the newest version, ChannelStrip 3, Metric Halo has added SpectraFoo spectrum analysis to provide visual feedback for changes made to the main signal or to the side-chain signal. "It seems that ChannelStrip is always my starting point for a mix – getting things into decent shape; and my finishing point – making the fine corrections once everything is dialed in," Price said. "Importantly, it's very fast and intuitive. It's easy to find the right settings. Also critical is its warm, analog sound and punchiness that I can't get with any other plug-in." Almost all of Price's template channels include an instantiation of ChannelStrip.
Price's introduction to Metric Halo HaloVerb and Precision De-Esser is more recent. "HaloVerb is my new favorite reverb," he said. "It has something magic in it that works especially well with vocals or any signal that needs to 'pop.' I feel like it has the character of a great room – a real room – that's unique among reverb plug-ins. Similarly, Precision DeEsser is the only de-esser that I'll use now. It gives all of my vocals a noticeably warmer output, which is something that I've never considered or experienced with any other de-esser. I sometimes even throw it on the master bus together with ChannelStrip 3 to clear out anything edgy or grating. ChannelStrip 3 comes first with an overall high-end boost, followed by Precision DeEsser to give a crisp, but warm, sound to the overall mix."
Price confesses that his role is an imprecise mixture of musician, composer, engineer, and producer. "Most people say that I produce records and write songs," he said. "But from my perspective, I just have fun and play with sound all day. I go into the studio and it's just a big blur. Then some hours later, hopefully we have a song!"