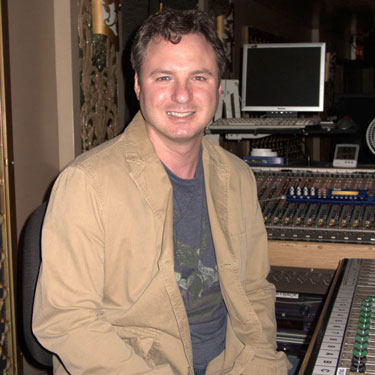 Paul KavickyCOLUMBUS, OHIO: As the owner and operator of Paper Street Audio Company, Paul Kavicky has carved a satisfying niche for himself in the world of major theatrical productions, where he serves as production audio engineer and, beyond that, guru of all things audio. Indeed, his latest appointment with the Threesixty Theater's production of Peter Pan has placed him at the FOH position for over 350 shows spanning four cities throughout the US in over a year-and-a-half. Much of Kavicky's work back at his well-appointed home studio is related to the theater, creating and recording sound effects and voiceovers. After a thorough search of the available solutions, Kavicky leapt at Metric Halo's FireWire interfaces. Citing superior audio quality, a road-worthy build, and rock-solid driver support, he outfitted Paper Street Audio Company with six Metric Halo interfaces with eight inputs/outputs each: four 2882s, one LIO-8, and one top-of-the-line ULN-8.
A visit to the Paper Street Audio Company will quickly reveal that Kavicky has a pretty serious synthesizer habit, which goes a long way toward explaining why he has forty-eight inputs of Metric Halo conversion. "Those keyboards gobble up channels pretty quickly," he said. "To simplify my setup, I did away with my hardware mixer, relying instead on Metric Halo's MIO Console software and either Logic, Digital Performer, or Pro Tools to do the mixing. Although I was a bit apprehensive, I'm completely happy with how things work now. The Metric Halo converters and preamps sound so good that I'm now in a position to sell off some other outboard gear that doesn't really get touched anymore."
Kavicky cites three metrics (his word, no self-reference intended) that are essential in a high-end interface. "It must have superlative audio quality, bullet-proof build quality, and confidence-inspiring driver quality. As for audio quality," he states, "much has been said about Metric Halo. The ULN-8 is truly unbelievable. Hearing it was an epiphany for me. And I challenge anyone with ears to listen and not be startled by how good it sounds. As for the build quality, the Metric Halo interfaces are built like tanks. I've carted them all over the place under rugged road conditions, and they never even pause. Lastly, and this is the part that is often overlooked, Metric Halo builds the most rock-solid drivers in the business. I have used my interfaces for countless hours in high-pressure live situations, and they simply never fail."
When he travels with shows, Kavicky takes one Metric Halo 2882 with a 2d expansion card and +DSP capabilities. He is frequently asked to record sound effects or voiceovers. "Aside from a microphone and a computer, the expanded 2882 provides every other tool in my audio recording toolbox," he said. "That lightens my load, as I don't have to travel with any ancillary gear. No outboard mic pres or compressors. I can do it all inside the Metric Halo box." .