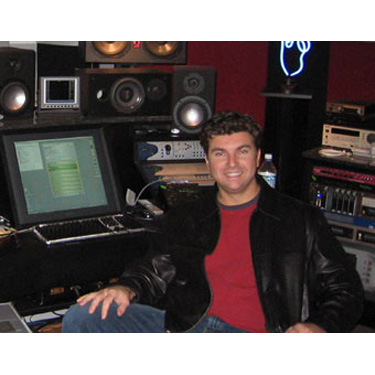 Grammy award-winning mixer/producer, Serban Ghenea finds Metric Halo's ChannelStrip software offers the features and functionality of large format mixing consoles.
VIRGINIA BEACH, VIRGINIA: Once upon a time, R&B legend James Brown was rightfully known as the hardest working man in show business. But times change. These days, that title might more accurately be applied to mixer Serban Ghenea, whose total transition from the analog to the digital audio world, made that much easier by Metric Halo's ChannelStrip software, has allowed him to build a credits list that knows few musical boundaries.
"I use ChannelStrip on every session," comments Serban, who grew up in Montréal before eventually moving to live and work in the hotbed of hip-hop and R&B, Virginia Beach. It was there that he honed his craft at the right hand of artist and producer Teddy Riley, the driving force behind New Jack Swing. "It's like having a channel on a console that you can do anything you want with."
Like many engineers, especially the younger generations, Ghenea is extremely comfortable mixing 'in the box.' And for those who have now made the transition to working totally within a digital audio workstation, Metric Halo's ChannelStrip provides all the features and functionality of the large format mixing consoles on which many of them first developed their engineering chops.
"It works just like a channel on an SSL, which I'm very used to, so it was easy to transition," reports Ghenea. The plug-in, newly available from Metric Halo as native on OS X as well as for OS 9 and legacy systems, combines exceptional audio quality and DSP efficiency to provide unparalleled features such as EQ, gating, and compression, all accessible through an easy to use interface. "ChannelStrip was one of the first to make all the above features available within one plug-in," Ghenea points out. "I think of it as my console!"
It's almost easier to enumerate the A-list artists with whom Ghenea has not worked. The musician, who spent his early years studying and playing jazz, funk and R&B, crosses between musical genres easily, and as a result has built up a resume of some of the best known R&B, Pop, Hip-Hop, and Latin artists in the world.
Ghenea was reportedly responsible for mixing ten projects that received 13 nominations at the 2003 Grammy Awards, including 'N*Sync, Britney Spears, Justin Timberlake, Jill Scott, Musiq, Floetry, and Grits, in categories ranging from pop through R&B, rap, urban/alternative and rock gospel. He took home the statue for Best Pop Vocal Album for Justin Timberlake's "Justified" at the 2004 Grammys. To that list can be added mixing credits on projects for TLC, N.E.R.D., AIR, Jay Z, Liz Phair, Faith Hill, Janet Jackson, Mary J. Blige, LL Cool J, Destiny's Child, Toni Braxton, Dru Hill, Limp Bizkit, and... the list truly just goes on and on.
Of his recent sessions, Ghenea reveals, "Stuff that's coming out soon includes Kelly Clarkson's album, "Breakaway," Diana Degarmo's album, the Xzibit album, and "The Matrix" as well as a number of new artists. Kelly's single, "Since U Been Gone" was produced by Max Martin and Dr. Luke. Other Ghenea-mixed hits on the charts currently include tracks from Usher's American Music Award-winning "Confessions," as well as records by R. Kelly, Jill Scott and Ozomatli - all mixed using ChannelStrip.