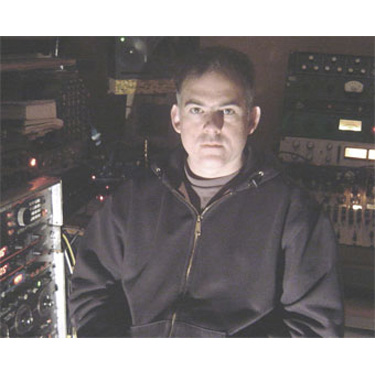 Famous dub engineer, Ryan Moore, finds Metric Halo's Mobile I/O 2882 a valuable digital addition to his mostly analogue Twilight Studios in the Netherlands.
NIJMEGEN, HOLLAND: Ryan Moore's Twilight Studio, located in Nijmegen, Holland, boasts a mouth-watering complement of vintage analogue processing, recording, and mixing equipment, which he uses to add the special sonic sauce to his Twilight Circus Dub Sound System releases. But Moore's latest acquisition, a Metric Halo Mobile I/O 2882 audio processing system, has brought him kicking and screaming into the digital world and, he says, has opened up a whole new way of working.
Moore's tongue is firmly in cheek when he says that he resisted the move to digital. But the accomplished musician, producer, re-mixer, and collaborator is not joking about the creative possibilities that have been opened up to him using the MIO, V1.5 software, Logic, and a PowerBook running OS X.
"I realized that I could go anywhere," says Moore, a Canadian who relocated to the Netherlands and has been collaborating with reggae vocalists on artist releases as well as Twilight Circus productions, on his own M Records imprint. "I could record stuff on location, such as in a hotel room. What's been great about this style of working is that there's this incredible flexibility and freedom to adapt to the circumstances and the situation at hand, without having to depend on studio rental. It's guerrilla recording."
Recording some of the top names in reggae in hotel rooms between shows, Moore discovered that their vocal performances benefited greatly from the relaxed environment. "Even the most subtle things in the atmosphere or their surroundings can affect their performance, either detrimentally or positively," he observes. "I found that in recording the vocal sessions in locations that were not the typical studio session, there was a lot less pressure. The artists seemed to open up and feel a lot more freedom."
Those collaborations have led, not only to a succession of vinyl single artist releases but also, to the Twilight Circus "Foundation Rockers" full-length, which features Mykal Rose, Big Youth, Luciano, Ranking Joe, Brother Culture, and others.
"It opened up a whole new world for me, and proved to be very flexible and cost effective," says Moore. "Have Metric Halo and mic, will travel! For the projects that I was working on there was no other way to coordinate things. It's also cheaper not having to rent a studio."
Moore, who appears on over 60 albums, jumped into the digital audio world and Metric Halo while collaborating with U.S.-based DJ Spooky. "The only way to do this project was to go into 'computerland' and to have the ability to exchange files and discs and upload stuff to FTP sites."
Following a recommendation from a producer friend of mine in Toronto, Darryl Neudorf (54-40, Neko Case, Sarah McLachlan), he says he checked out some photos on the Metric Halo website that showed the MIO circuit board. "They were using some juicy-looking components in the analog stage that got me thinking there were some sound freaks behind this box." The dedication of the early adopters of the Metric Halo technology also impressed him. "Those two things were the clinchers, and I decided to take the plunge."
Having had excellent results recording vocalists in makeshift studios and other locations, Moore says that he'd like to take it to the next level. "I'd like to try to record some vocalist in a rural setting, like off in the mountains in Jamaica, and see how that effects things, without the pressure of a studio environment."