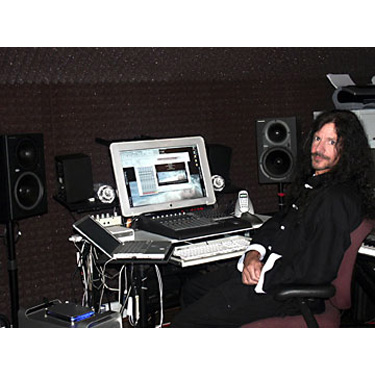 Multi-talented Jack Hale (musician, composer, arranger, & producer) used Metric Halo's Channel Strip and SpectraFoo plug-ins on the recent Seals & Crofts release
NASHVILLE, TENNESSEE: As a musician, composer, arranger, and producer, Jack Hale has had a long and illustrious career. He has recently been involved in a variety of musical productions scheduled for release during this year that have benefited from his use of Metric Halo's powerful ChannelStrip and SpectraFoo plug-ins.
Prominent among Hale's recent projects is a new album from Seals & Crofts, the first in over twenty years from the duo. Jim Seals and Dash Crofts were one of the most successful soft-rock acts of the 1970s and enjoyed a string of hit records, including "Summer Breeze" which can be heard in a newly remixed version on the current Gap television advertising campaign.
According to Hale, Metric Halo's plug-ins were indispensable on the new album project, which is entitled "Traces." He explains, "I record basically 'flat.' I use microphone and preamp selection to get the sound that I want in the original tracking, whether instruments or vocals. Of course, when you mix, that's when you run into clashing frequencies, level problems of certain harmonics, etc. That's when I would go to ChannelStrip."
Metric Halo's ChannelStrip is a console-style channel strip that provides critical DSP mixing functionality for digital audio workstations, and played a major role on the album project, he reports. "I used ChannelStrip to EQ most instruments and clean up the drum tracks. On 'The Euphrates,' I used some radical settings to reproduce Jim's three vocal parts, which are all independent of each other. With Dash's vocal, I used just a small amount of compression at mix down."
In the end, he says, the DSP plug-in proved effective on nearly every track. "ChannelStrip sounds superb on just about anything. Even with the large array of plug-ins at my disposal I still find a vast amount of tracks with ChannelStrip inserted."
SpectraFoo, Metric Halo's world-class signal metering and analysis software package, is another essential tool for critical mixing and mastering applications, and is a great sonic tool kit, comments Hale. "Once you are familiar with its functions you will wonder how you recorded without it. I find it very useful for checking unfamiliar control rooms, phasing problems, and more."
The program is useful for every aspect of a project, not just tracking and mixing. "I used it to check my three sets of playback monitors and was amazed at seeing what I was hearing. I also used SpectraFoo to check phasing problems and look at the sonic spectrum while mastering." Hale reveals that he is a longtime user of Metric Halo's software products. "I was one of the original beta testers for ChannelStrip and SpectraFoo. I knew some background on the company and knew the product line would be excellent. ChannelStrip sounds superb, which for me is always more important than the GUI." But the graphic interface is equally superb, he adds, and very intuitive. "It's so straightforward in its operation that you can use it before you even read the manual."
Furthermore, the company stands firmly behind its products and values its customers. "Metric Halo has an excellent product line, which is backed by great technical support. They also place a high priority on customer satisfaction, which is important to anyone in this business," Hale concludes.
A former member of the renowned Memphis Horns who has played with a veritable who's who of R&B, soul and rock artists during his career, Hale's primary instrument was trumpet, but he also plays trombone, french horn, harmonica and keyboards. His first number one single, at the age of 20, was Al Green's "Full of Fire" recorded by the legendary Memphis-based producer Willie Mitchell. Hale, who became Johnny Cash's musical director at age 25, has also worked with composer John Williams and several symphony orchestras, and for six years was chairman of the Composition/Arranging Committee for the Nashville Chapter of NARAS.