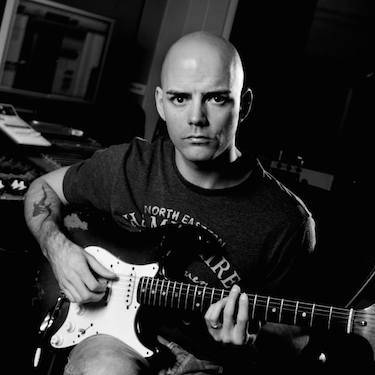 UNITED KINGDOM: Producer, recording engineer and mixer, Jack Ruston, exclusively used Metric Halo's TEC Award Winning LIO-8 when mixing the new "Judas Priest - Battle Cry Live" DVD and CD. Ruston reports, "With a project like that, intended for such a wide variety of formats and playback mediums, it was essential that we could switch between not only multiple sets of stereo monitors, but also a single-cone mono reference, and a 5.1 setup."
"One of the amazing things about the LIO-8 and the ULN-8," Ruston said,"is that alongside the typical uses for a multichannel converter, you can create totally fluid monitor control setups using the same outputs - it's as easy as loading a profile and swapping the D25 cable to work on your surround mix, or another profile to switch between multiple sets of stereo speakers, with individually programmable, digitally-controlled analog offsets, all accessible via key commands. When you factor in the superbly natural conversion, cost and ease of use, there actually isn't any competition."
For more on Jack Ruston, visit JackRuston.com:
"Jack Ruston is a producer, recording engineer and mixer. His career began in L.A. playing guitar in Robert Vaughn's award-winning band Dead River Angels. That experience provided the opportunity to record in some of the world's finest studios, and preferring that to the life of a touring musician, he became obsessed with recording bands rather than playing in them. This background allows him to approach engineering from a musicians perspective, and he brings his skills as a player to many of his projects. Jack's clients include Reuben, Walking On Cars, McBusted, James Morrison, Foxes and Birdy. He also writes and produces original music as part of Man Kill Machine."
Special Thanks:
Special Thanks to SCV Distribution - Metric Halo's Distributor for the UK and Ireland - for sharing this Metric Halo customer news!