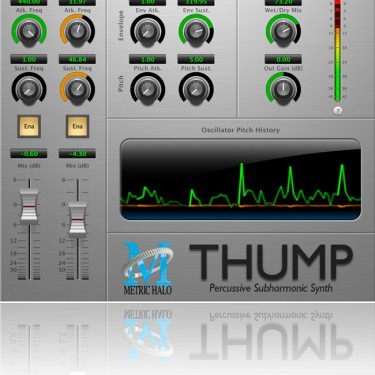 "In this article, I'll show you how to use a subharmonic generator, the excellent (and free!) Metric Halo Thump Percussive Subharmonic Synth plug-in, to make your kick drum track sound more powerful—while also reinforcing your song's harmonic structure."
- Michael Cooper
Electronic Musician Magazine
CLICK HERE to read the Electronic Musician article.
Get MH Thump for AU, VST, AAX|Native & AAX|DSP FREE:
http://bit.ly/MH_Thump
About the author:
Michael Cooper is a recording, mix, mastering, and postproduction engineer, and a contributing editor for Mix magazine. You can reach Michael at This e-mail address is being protected from spambots. You need JavaScript enabled to view it and hear some of his mixes at soundcloud.com/michael-cooper-recording.