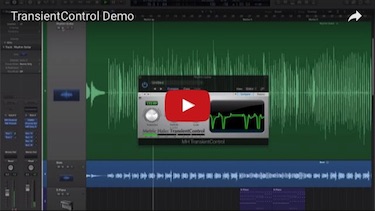 SAFETY HARBOR, FL (USA) - October 2016: In this video, Metric Halo's Jon Stern demonstrates how you can gain control over the dynamics of your mix in ways not possible with traditional compressors.
MH TransientControl distinguishes between the attack, sustain and release components of your sound, letting you control them individually. Add more snap and body to your percussive sounds, texturize your foundation tracks, and have more control over what stands out in your mix. A touch of Transient Control can add sizzle to a final mix The default UI is simple yet powerful, and can be used to shape your transients quickly. Expanded views provide a scalable readout and advanced controls to redefine the way that the attack and sustain elements are detected by the plug-in.
Click the link to watch the video:
VIDEO
Demo MH TransientControl for AAX, AU & VST (Mac/Win) FREE for 30 Days, as part of the Metric Halo Production Bundle:
MH Demo Central
Is MH TransientControl for you? CLICK HERE to learn more.
Tech Specs

System Requirements
Mac OS X 10.6.8 or newer. Intel Processor. AU, VST, or AAX (Pro Tools 10, 11 & 12 DSP & Native) host. 32 & 64 bit.

Windows 7 or newer. Intel Processor. VST or AAX (Pro Tools 10, 11 & 12 DSP & Native) host. 32 & 64 bit.

Licensing Requirements
iLok.com account.

iLok dongle is optional — you may install the license on iLok for portability.

Only one license required – works on all supported platforms.