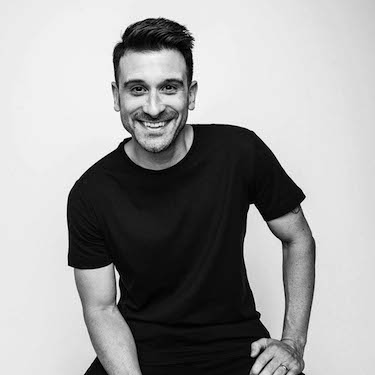 NASHVILLE, TENNESSEE: With three Grammy Awards under his belt, David Garcia continues to challenge himself by stretching his songwriting and production craft into new genres. He won the ASCAP Christian Songwriter of the Year Award in 2015 and has worked extensively with Christian hip-hop act TobyMac, Christian pop act Britt Nicole, Christian indie rock act MercyMe, and Christian rapper NF. Garcia relocated from his native Florida to Nashville in 2009 and, in the spirit of that move, recently started working with country singer Kip Moore, who – despite the middle name "Christian" – is not an explicitly Christian act. Their single, "More Girls Like You," is charting as of this writing and was co-written, produced, recorded, and mixed by Garcia. As always, Garcia relied on Metric Halo's ChannelStrip plug-in to compress, limit, and equalize many tracks of the song.
When he was just 18, Garcia moved to Los Angeles to try his luck in the big leagues of songwriting, but returned to Florida a while later when a friend offered him unlimited free studio time there. Garcia worked a day job and toiled his nights in the studio until the paying gigs became regular and he could shift to full-time music.
"I've always been a songwriter and producer first and an engineer only when I have to be," he said. "In fact, being in Florida, I didn't know that you could simply hire a mix engineer. So, I sweated and struggled to mix my work to my satisfaction. I really learned the hard way!"
These days, Garcia often works with recording and mix engineers, but there are often times when the creative workflow demands that he take up those roles. Kip Moore's "More Girls Like You" is a great example. "We did a demo, and everyone loved it," he said. "We knew it needed to be improved, but we also knew that the translation was sensitive: if someone else took it over, there might be a chance that we'd lose some of the magic that everybody loved about the song. Kip is an incredible songwriter and producer in his own right, so I just trusted the process and finished the mix. It's my first country song! It's incredible that we did all that and now it's on the charts and getting tons of radio play!"
Garcia learned about Metric Halo ChannelStrip through his admiration of mix engineer Serban Ghenea. "What's so cool is that it feels like a solid, analog channel strip. It has all the features, it has super low latency, and it doesn't hog DSP. I can run it all over a session without a problem."
"The equalizer is amazing," he continued. "And the new version has an integrated limiter that is as good or better than everything else out there. I use the limiter and the compressor a ton to get my individual tracks loud, rather than throwing compression over the entire mix. On top of all that, the fact that Metric Halo lets me resize ChannelStrip is amazing! Everyone should do that!"
---
As seen in Recording | Pro Sound Web, Electronic Musician, ProSoundNews, and InJesusLive.com/news.
Article Updated August 4, 2017