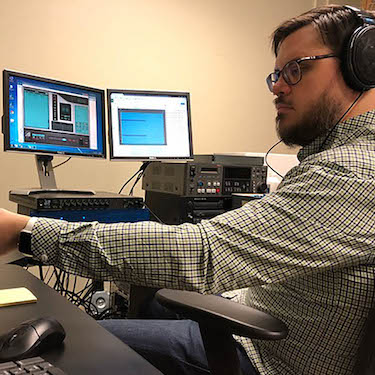 WACO, TEXAS: Baylor University's comprehensive library system includes an equally-comprehensive audio/visual archival service headed by Audiovisual Digitization Specialist Stephen Bolech. In addition to digitizing the library's extensive collections, Bolech is involved in digitization work with the Black Gospel Music Restoration Project, the George W. Truett sermon archives, The Texas Collection, the Baylor University Institute for Oral History, and the Crouch Music and Fine Arts Library collections. On Bolech's recommendation, Baylor uses two Metric Halo LIO-8 AD/DA interface converters to render faithful digital archives of all the various projects' phonographic and magnetic analog source material.
"Around the time that we were setting up the archival labs, I was already considering getting a Metric Halo ULN-8 for my own personal use," Bolech said. "Since a ULN-8 is basically an LIO-8 with mic pres and onboard DSP, the LIO-8 was already on my radar. I found that Metric Halo's reputation for super transparent 'get out of the way' conversion was well-deserved, which made the LIO-8 a great candidate for the labs. Metric Halo's other reputation – for building and properly supporting its products with evolving 'future-proof' updates – made a lot of sense for the library. No one else does that, and I felt very comfortable with the idea that we could rely on support for the LIO-8 going forward. It was a wise and responsible way to spend our money."
Among all the various archival projects that Bolech works on, the Black Gospel Music Restoration Project enjoys the highest profile. Robert Darden, Baylor journalism professor started the project over a decade ago and continues to serve as its public face. The publicity it has received has fed back to generate even greater reach and access to the gospel gems hiding in attics all over the nation. Indeed, the project has a presence in the new National Museum of African American History and Culture in Washington, DC.
To archive phonographs for the Black Gospel Music Restoration Project and others, Baylor University uses a Rek-O-Kut Rondine3 archiving record player and a Rega RP10 audiophile record player. Both machines handle standard LPs and 45s beautifully, and the Rek-O-Kut accommodates any other odd speed or oversized disc. Bolech typically runs both record players at the same time, which uses four channels of the Metric Halo LIO-8. If plans to obtain other archival-quality record players materialize, he will use the remaining four channels to convert them. All Baylor archives use 96kHz/24-bit resolution.
The library's second Metric Halo LIO-8 resides in a special magnetic media archival room. A Cube-Tec tape archive system allows two cassette tapes to transfer at the same time and for both of their sides to archive simultaneously. Thus, all eight channels of the LIO-8 are engaged, again at 96kHz/24-bit resolution. "I was thoroughly enjoying my personal Metric Halo ULN-8, and the LIO-8 in the disc room was performing transparently and reliably," Bolech said. "It just made sense to outfit the magnetic room with another LIO-8!"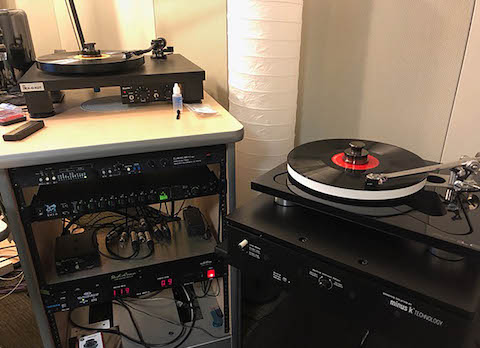 ---
As seen in Electronic Musician, ProSoundWeb, and MixOnline.com.