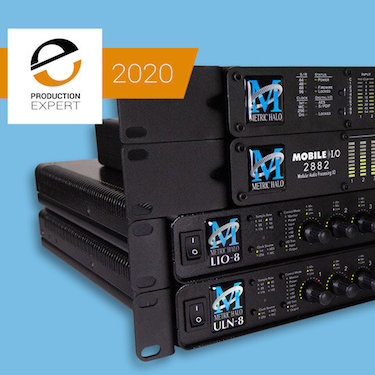 Pro Tools Expert / Production Expert's Nathaniel Reichman picks Metric Halo 3D Audio Interfaces as the Hardware Product Of 2020!
"While Metric Halo's 3D audio interfaces, the ULN-8 and LIO-8 came out before 2020, I purchased an LIO-8 in early 2020, and it has turned out to be a great investment. I wrote about using Metric Halo interfaces as Dolby Atmos controllers over the summer.

But since then, the control software for Metric Halo interfaces "MIOConsole3D" has hugely improved. It's not well-reported in the industry, but the MIOConsole3D software now has deep EuCon monitoring support, with many of the excellent features found in the much more expensive MTRX/DADman series. It's well worth a look if you use any of the S-series Avid controllers from Avid Control all the way up to S6."