Make your subwoofers shake.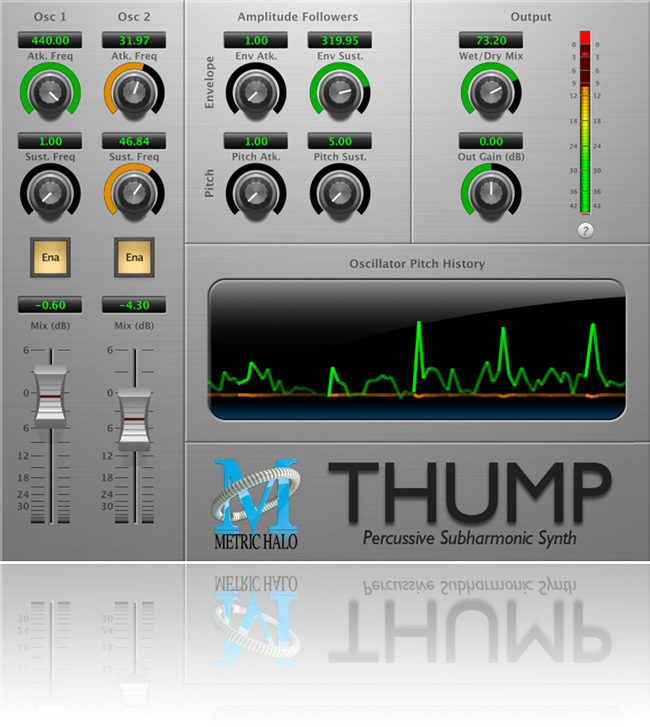 Thump
FREE VIA REGISTRATION
Software requirements:
• AAX: Pro Tools 10 or 11 for Mac/Win

Thump is a unique audio processor that allows you to synthesize low frequency audio to add low end to a track or generate another sound entirely. Thump looks at the pitch and dynamics of its audio input and uses this information to control its oscillators. You can add low end to drums, augment a bass or even create synthetic drones. The best part? Thump is FREE! Once you download Thump simply install and register it and you're ready to go – you're ready to go, no additional copy protection.