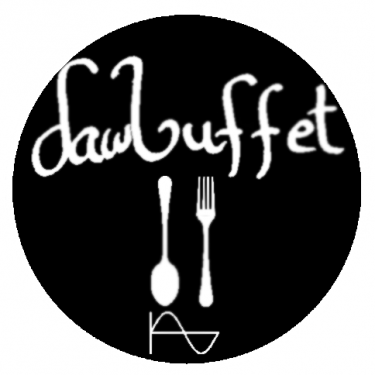 READING, MASSACHUSSETTS (USA) - December 10, 2016: DawBuffet is the music and audio software information site founded by Nick Batzdorf, former editor-in-chief of Recording magazine and then editor/publisher of Virtual Instruments magazine, and a self-described long-time Metric Halo fan and 2882 user. He and fellow audio enthusiasts created DawBuffet as a place "where you feed your DAW and discover new ways to get the absolute most out of it." DawBuffet offers "the best instruments and tools available, at the best prices, along with professionally-written articles."
Metric Halo welcomes DawBuffet to its growing global reseller network and is proud to announce the Production Bundle, ChannelStrip 3 and the complete arsenal of MH AAX / AU / VST plug-ins for Mac & Windows are available for purchase at dawbuffet.com! Check out the whole collection here: https://dawbuffet.com/collections/vendors?q=Metric%20Halo
Visit DawBuffet to learn more:
http://www.dawbuffet.com
Subcribe to the DawBuffet e-newsletter here: Sign-Up
Or, follow DawBuffet via Facebook, Twitter or Instagram!