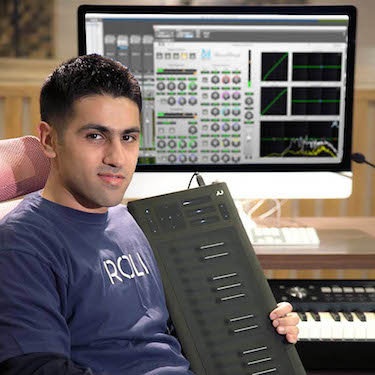 SAFETY HARBOR, FLORIDA: Vahagn Stepanyan is a talented music producer, arranger, composer, and keyboard player from Armenia who has fully embraced the promise of long-distance collaboration. He regularly collaborates with Turkish mixing engineer Alen Konakoglu. He and Vahagn completed projects with musicians from nearly fifteen different countries, including Eric Marienthal, Nathan East, Eric Moore, Anthony Crawford, Mark Lettieri, Adam Hawley, and Jack Thammarat. In addition, he handles the YouTube post-production for Chaka Khan's bassist Melvin Lee Davis and works with Grammy-winning mastering engineer, Evren Goknar and some others. Vahagn is also a Grammy Recording Academy voting member and recently signed on to score and arrange soundtracks for sixteen documentaries produced by Armenian Public Television.
"Alen is also a passionate multi-instrumentalist, mixing engineer and music producer," Stepanyan said. His music production is passing over the 100 million views on YouTube featuring various artists. "Since he's in Turkey and I'm in Armenia, we work online. We have developed an amazing working relationship, and I don't even feel the distance anymore. I'm blessed to be living in the 21st Century and to have the tools that allow me to collaborate with great musicians around the world. I throw all of my energy into music, and I'm grateful for the technology that allows that to happen."
Perhaps most exciting of all, Stepanyan recently released his own debut album, Moonlight, in which he and Konakoglu made extensive use of Metric Halo plug-ins. "Metric Halo plug-ins have a unique and very musical color," Stepanyan explained. "They're easy to use, and the presets are great starting points. Metric Halo ChannelStrip is one of the most useful plug-ins we've ever used. The EQ section is so sensitive and precise, and the dynamics sections help us dial everything in. It's really the combination of high-end sound quality, intuitive control, and great presets that make Metric Halo ChannelStrip so great!"
Stepanyan and Konakoglu ran most of the guitar tones on Moonlight through Metric Halo Character, which models different signal paths to imprint the signal with a different character. Specifically, they used the "Tube Mic" and "Classic British Mic Pre" settings to give the guitars a warm tube sound. The drums and strings on Moonlight benefit from the authentic sound of Metric Halo's HaloVerb, with the drums receiving further processing from Metric Halo's Multiband Dynamics and TransientControl. "The three bands of Multiband Dynamics are now a staple on our drum bus," Stepanyan said. "And its limiter does a magical job of capping the signal without making things sound squashy. TransientControl lets us dial in the perfect amount of transient and punch, especially on snare drums, and Metric Halo's clever visual helps to speed up the process."
He continued, "All of our newer projects have featured tons of Metric Halo plug-in use. They're really great tools!"
Website: www.VahagnStepanyan.com
Revolution music video: www.youtube.com/watch?v=Suj7Hf-1Sr8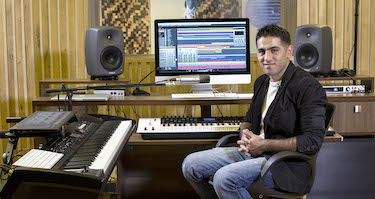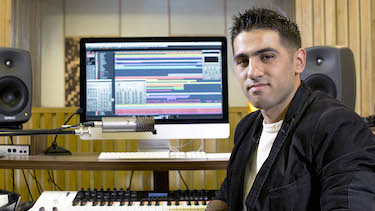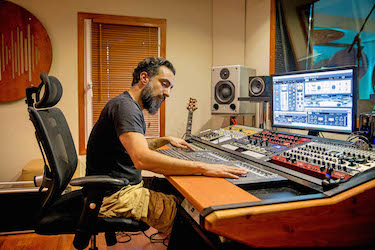 ---
As seen in ProSoundWeb.
Article Updated December 9, 2016