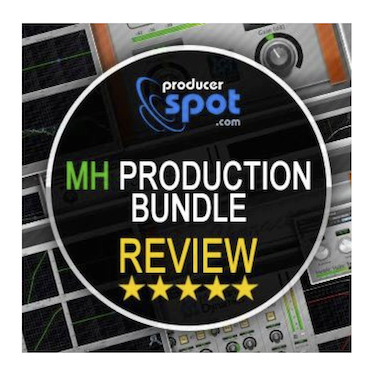 The Metric Halo Production Bundle is "simply a dream to use in a DAW, and a must-have for musicians, sound designers, and producers. So for musicians or anyone using a PC or Mac, if you want pro plugins in the class of Consoles and Mixers, it's a platinum choice for one of the best bundles available there on the market !"
- Grabule
producerspot.com
LONDON, UNITED KINGDOM - November 14, 2016: "Today I will review the Production Bundle from Metric Halo that includes 8 plugins with awesome features you won't find in a lot of DAWs on the market.
This bundle is a well-thought big pack for musicians, sound designers and producers working on any genres of music.
So, now with such a great bundle installed under my FL Studio, as the main DAW I use, this bundle comes with 8 powerful plugins as follows: MH Channel Strip, MH Character, MH Halo Verb, MH Dirty Delay, MH Precision DeEsser, MH Multiband Dynamics, MH Multiband Expander and MH TransientControl.
This bundle adds an incredible range of audio effects and processing in my present FL Studio suite of plugins. I'm very excited, so let's introduce what can you do with each of these plugins."
CLICK HERE to read the full review...
Demo The MH Production Bundle FREE for 30 Days
Metric Halo Demo Central
Questions?
Please contact Metric Halo's Distributor for the UK - SCV Distribution - or, worldwide, contact This e-mail address is being protected from spambots. You need JavaScript enabled to view it or your local authorized dealer or distributor to learn more about the MH Production Bundle and Metric Halo's complete product line.
About The Author
Grabule is an electronic musician since the Amiga in 1988. Interested in audio apps, plugins, video games and tools. Using Windows, iOS for music apps. FL Studio, Reason, Renoise as main apps in Windows. Home site www.mp3-fr.com
About ProducerSpot.com
ProducerSpot.com is dedicated to all music producers, musicians, sound designers and DJs. Check the latest news about best VST plugins, new sample packs, sound kits, drum samples, midi files, music production tutorials and making music tips, new studio equipment, new synthesizers, audio interfaces, midi controllers, best recording music software and more. Browse Free Downloads section for Free Sample Packs and Plugins. Enjoy!
Subscribe to the ProducerSpot.com Newsletter: Subscribe