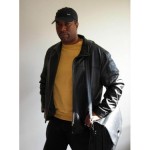 CHICAGO, ILLINOIS – JUNE 2010: Marshall Jefferson is an epic figure in the house music movement, having helped found the genre in Chicago in the mid-1980s. In fact, his "Move Your Body" is just as well known by its adopted title, "The House Music Anthem." Other enduring hits include "7 Ways To Jack" and "Open Our Eyes." Apart from his own work, Jefferson's presence runs deep in the House, Acid House, and Deep House movements through his collaborations, productions and remixes. Now splitting his base between Chicago and the UK, Jefferson travels the world on a near-weekly basis for DJ engagements. He always brings (just) his laptop and his Metric Halo ULN-8 preamp/interface/DSP, which he uses both for the show and to make good on a backlog of remix requests back at the hotel.
Read more...
HOPEWELL JUNCTION, NEW YORK – JUNE 2010: The proverb states that nothing succeeds like success, and prolific mix engineer Serban Ghenea is living proof of its truth. After some years sharpening his musical intuition as a player in the jazz, funk and R&B worlds, Ghenea discovered he had a natural aptitude for creating compelling mixes. Over fifteen years, he has developed that aptitude into a flawless genius that has the music industry's A-list artists lined up at the door to work with him. In the last two years alone, Ghenea has mixed over twenty number one songs for artists such as Britney Spears, Miley Cyrus, and Kelly Clarkson. Metric Halo's ChannelStrip plug-in is Ghenea's go-to solution for all equalization and dynamics adjustments. And every mix that has left his studio in the last six years, chart-topping or otherwise, has benefitted from multiple instances of ChannelStrip.
Read more...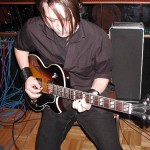 HOPEWELL JUNCTION, NEW YORK – MAY 2010: Prolific recording and mixing engineer and guitarist Sean Gould works with some of the greatest up-and-coming and established acts in the music industry through his close association with renowned production team S*A*M and Sluggo. His most recent projects have included We The Kings Smile Kid, Metro Station "Shake It," Train Save Me, San Francisco, Boys Like Girls Love Drunk, and Uncle Kracker Happy Hour. The list would resonate loudly in any hipster's soul – and it goes on and on and on! Gould relies heavily on Metric Halo ChannelStrip, a multi-platform plug-in that combines equalization, dynamics, and precision delay, to turn out stellar results on short deadlines.
Read more...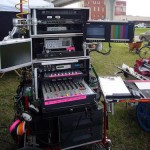 LOS ANGELES, CALIFORNIA - APRIL 2010: The capabilities of digital audio have brought about a paradigm shift in motion picture location sound recording over the past decade, away from traditional analog hardware to more versatile software-based solutions. As production mixer Paul Ledford, C.A.S. recently discovered, a digital audio solution such as Metric Halo's ULN-8 interface can also handle the increasingly more complex demands of a modern-day film shoot, and may well herald the next step in the evolution of location sound.
Read more...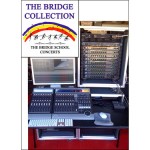 MOUNTAIN VIEW, CALIFORNIA – MARCH 2010: Every year in October, the Bridge School Benefit Concert draws music fans to the massive Shoreline Amphitheatre in Mountain View, California, near San Francisco, to enjoy an A-list lineup of musicians organized by industry icon Neil Young and his wife Pegi. Proceeds benefit The Bridge School, which educates children with severe speech and physical impairments and often relies on expensive assistive communication technology. The 23rd annual concert was held this past October and included performances by No Doubt, Chris Martin of Coldplay, Sheryl Crow, Fleet Foxes, Wolfmother, Gavin Rossdale, Monsters of Folk, Jimmy Buffett, Adam Sandler, and, of course, Pegi and Neil Young. Young's regular FOH and recording engineer, Dave Lohr, was on hand to record the two-day event using ten Metric Halo ULN-8 mic-pre/converters.
Read more...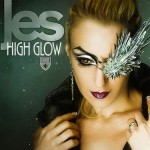 NEW YORK, NEW YORK – JANUARY 2010: For anyone who has ever gone clubbing till dawn in this brave new century, superstar female vocalist JES is undoubtedly the voice of some fantastic memories. Steeped in the world of electronica and rocktronica, JES exploded onto the dance music scene in 2003 as the singer of Motorcycle's "As the Rush Comes," which held the number one position on Billboard's "Hot Dance Airplay" chart and was the most-played dance song of that year. It was the fourth most-played dance song of the decade, according to Billboard's recently released "Decade End Chart," which also reports her solo release "Imagination" at #46 for the decade. JES's Metric Halo ULN-2 +DSP FireWire interface, with world-class mic-pre, A/D/A converter, and digital signal processing capabilities, has been with her for almost every note. The Metric Halo ULN-2 +DSP forms the basis of both her home vocal production studio, as heard on her new March 15th release High Glow (Black Hole Recordings, Ultra Records), and her live sound for dates the world over.
Read more...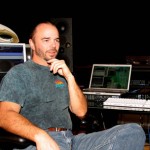 HOLLYWOOD, CALIFORNIA - DECEMBER 2009: Universal Mastering Studios - West (UMS-W) has fully reopened for business following its relocation from North Hollywood to the historic former Hanna-Barbera animation studios building in Hollywood. In the process, the facility's services have expanded to encompass a main mastering room and five production rooms, plus space for expansion into other areas of work, with every room outfitted with either Metric Halo interfaces or the company's OEM units supplied by mastering specialists Sonic Studio.
Read more...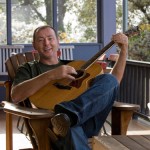 HOPEWELL JUNCTION, NEW YORK – OCTOBER 2009: Founder of 1980s English progressive rock sensation, It Bites, Francis Dunnery has maintained a busy schedule of solo work, production, and engineering in the nearly two decades since It Bites dissolved. Regular touring and recording with Robert Plant Lauryn Hill, Ian Brown, Carlos Santana and the creation of his own Aquarian Nation record label to "help support and maintain artistic integrity" have cemented Dunnery's position as a venerated member of the musical intelligencia, in both the UK and America. His recently released album, "There's a Whole New World Out There," is a clever reworking of his favorite material from his early years. Like everything Dunnery has worked on in the past two years, the new album was recorded entirely through a Metric Halo 2882 converter and interface. Metric Halo has a sound that he has never been able to capture with anything else.
Read more...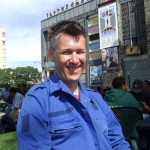 ADDIS ABABA, ETHIOPIA – SEPTEMBER 2009: Now in its ninth year, the Ethiopian Music Festival (EMF) draws an amazing collection of musicians and performers from around Addis Ababa, Ethiopia's capital city of 2.7 million people, and from around the world, to participate in nine nights of shows scattered across many stages and many venues. The musical styles that are represented cut across genres and time periods to reflect the tremendous diversity of Ethiopia's varied nationalities and their rich musical traditions and lineages. This year marked the sixth time that Jeroen Visser, audio polymath and owner/operator of Zurich's Fishing Bakery Studios, was on hand to record the entire festival, this year with the pristine and stalwart help of a Metric Halo ULN-8 compact audio interface.
Read more...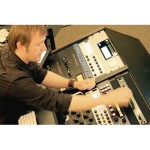 SAN FRANCISCO, CALIFORNIA – SEPTEMBER 2009: When audio engineer Michael Romanowski describes the Metric Halo Mobile I/O ULN-8 interface as the "do-everything" box, he isn't exaggerating. In fact, the ULN-8 interface is so versatile that it has become an essential component in Romanowski's workflow, whether he is recording on location or in the studio, mixing at home, or working in his mastering facility.
Read more...
«
Start
Prev
21
22
23
24
25
26
Next
End
»
Page 21 of 26