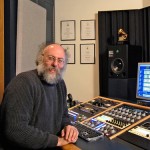 SPRINGFIELD, VIRGINIA – JULY 2009: Airshow Mastering's East Coast studios are relocating to a larger facility in Takoma Park, Maryland from its longtime operations base in Springfield, Virginia. The new facility will incorporate two mastering studios, each equipped with an eight-channel Metric Halo ULN-8 interface outfitted with the latest 2d upgrades and running v5 software in conjunction with soundBlade™ software from Sonic Studio, LLC.
Read more...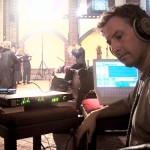 HAMBURG, GERMANY – MAY 2009: The compact size of Metric Halo's eight-channel Mobile I/O 2882+DSP and two-channel ULN-2+DSP interfaces has been of significant benefit to Andrew Levine, a location recording engineer based in Hamburg, Germany, who frequently uses public transportation, or even a bicycle, to travel to local jobs. Levine, who is founder of blumlein records, is making use of Metric Halo's powerful new 2d upgrade to record, monitor and mix stereo and surround sound projects, several of which use his unique XYtri microphone setup.
Read more...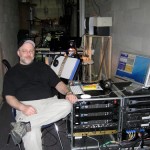 BOSTON, MASSACHUSETTS – MARCH 2009: Steve Devino, owner of sound production company Granite Rocks Live, relies on three Metric Halo Mobile I/O 2882 units to meet the often-complex demands of theatricals, concerts, and special events. Although he typically pairs them with an analog console to provide outboard processing or with a digital mixer to add routing and submixing capabilities, the flexibility and reliability of Metric Halo's 2d and v5 upgrades have begun to change that protocol. More and more, Devino finds himself deploying the Mobile I/O 2882s as standalone, computer-operated mixing systems.
Read more...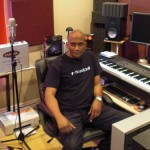 LOS ANGELES, CALIFORNIA – FEBRUARY 2009: Gussie Miller is one of those amazing people who are equally talented on either side of the microphone. With the ears of a musician and the ears of an engineer magically merged, the singer/songwriter/engineer/producer brings a unique sensitivity to his projects. He understands, better than most, how a musical performance will translate through the recording, mixing and mastering stages. On the flip side, he understands, again better than most, that some gear fights against the musicality of a piece, whereas other gear enhances it. It is with these subtleties that Miller often finds himself turning to Metric Halo's ChannelStrip plug-in, of which he says – in a charming lilt that only a professional vocalist can deliver – "it's all about the algorithm!"
Read more...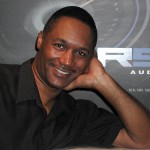 LOS ANGELES, CALIFORNIA – JANUARY 2009: Khaliq Glover, perhaps better known by his 80s-video-game-inspired moniker "Khaliq-O-Vision," is a Grammy-winning sound engineer, producer and songwriter whose career neatly spans the analog-to-digital-to-hybrid revolution that has defined the audio industry over the past quarter century. He began working for Kenny Rogers at Lion Share Studios in 1982 and, as an apprentice to many of the top engineers at the time, including Humberto Gatica, Tommy Vicari, and John Guess, learned the skills, perspectives and philosophies that have served him so well.
Read more...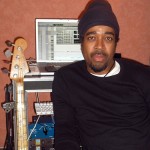 HOPEWELL JUNCTION, NEW YORK – DECEMBER 2008: Respected musician, producer, and engineer, Carl James is equally comfortable in the diverse realms of Rock, Jazz, Pop, R&B, Reggae and World music, a fact reflected in his infectious, joyful manner. A native of Jamaica, Carl's confidence is well earned. He cut his teeth in the mid 1980s playing bass with Lenny White, legendary drummer with Return to Forever, then rock band, Living Colour, before playing with what seems like every big name across the jazz to pop spectrum. This included the likes of Steve Windwood, Mariah Carey, Wayne Shorter and many more. As his aptitude for harnessing pro audio gear in the service of an unerring musical intuition became obvious to those who worked with him, Carl expanded his contributions to include engineering and then production. With a perpetually over-booked calendar, Carl has come to rely on the efficient workflow of a laptop-based Pro Tools LE system and his favorite plug-in – a Metric Halo ChannelStrip.
Read more...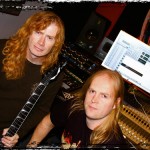 SAN DIEGO, CALIFORNIA: Andy Sneap must surely be one of the hardest working men in metal, producing, engineering and mixing some of the best-known bands in the genre, including Testament, Killswitch Engage, Opeth, Nevermore, Exodus, Arch Enemy, Machine Head, and Megadeth. For Sneap, who also finds time to play guitar with Sabbat, the Nottingham, U.K.-based thrash metal band that he co-founded and reformed in 2006 after a fifteen-year hiatus, the one constant from project to project has been Metric Halo's ChannelStrip plug-in.
Read more...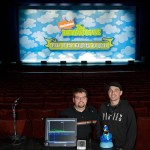 HOPEWELL JUNCTION, NEW YORK – SEPTEMBER 2008: Nick Jr. television favorite "The Backyardigans" have embarked on a 'rocktacular medieval adventure' across the U.S. with a Metric Halo system that unusually integrates sound system analysis and playback into a single setup. Conceived and implemented by associate designer Allen Rowand for sound designer Kai Harada, the integrated Metric Halo Mobile I/O system and SpectraFoo software speeds up the show's load-in and tuning process, while also reducing equipment and cost.
Read more...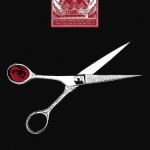 NEW YORK, NEW YORK – JULY 2008: Philip J. Harvey from PilotLight Audio Inc. was hired by the White Stripes to mix front-of-house sound and multi-track record their tenth anniversary tour of 2007 in forty channels of high-resolution digital audio. Harvey put together a Metric Halo rig consisting of five MIO 2882+DSP interfaces passing 24-bit/96kHz audio into his MacBook Pro laptop computer. This endeavor led to the recording and mixing of two songs that were released as B-sides on the White Stripes' "You Don't Know What Love Is" EP.
Read more...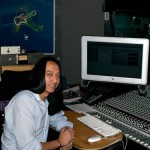 NEW YORK, NEW YORK – APRIL 2008: Anyone who watches television for any length of time has undoubtedly heard music by JSM Music, Inc. – and as a result, have heard the effects of Metric Halo's ChannelStrip multi-processing plug-in. Composers at JSM Music's production facilities, which occupy 25,000 square-feet on two stories of a building in Manhattan's Chelsea neighborhood, are responsible for the music on some of the highest profile TV commercials, including the very popular Pepsi "Magnetic Attraction" spot featuring Justin Timberlake that aired during the 2008 Super Bowl.
Read more...
«
Start
Prev
21
22
23
24
25
26
Next
End
»
Page 22 of 26