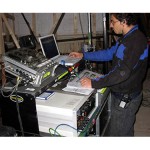 ROME, ITALY: The popular HBO/BBC co-production, "Rome," will shortly be going into production on its second series, which is scheduled to begin airing in 2007. Having proved the advantages of his Metric Halo Mobile I/O-based hard disc recording system during the debut season's yearlong filming, Italian production mixer, Maurizio Argentieri will once again be using the setup to capture location sound for the premium cable show's second season.
Read more...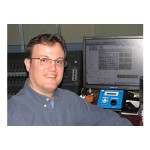 WASHINGTON, D.C.: Time is of the essence in audio post-production, where a busy studio might have several completely different projects pass through in a single day. For Brad McIlvaine, senior mixer/designer at the Washington, D.C.-based audio design and mix division of Henninger Media Services, Metric Halo's versatile ChannelStrip plug-in is the cornerstone of a workflow that guarantees prompt delivery of the highest quality audio to his clients, whatever the project.
Read more...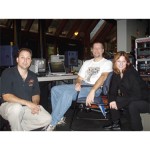 NEW YORK, NEW YORK: Antarctica was recreated in a Central Park ice rink in mid-October for a filmed conceptual art performance by artist Pierre Huyghe. Inspired by a month-long polar expedition in search of an elusive albino penguin, the performance featured an epic musical piece composed by Joshua Cody. Engineer Brian Peters, hired to record the 42-piece orchestra during rehearsals and the filmed performance using a Metric Halo multi-track setup, found himself also acting as a playback engineer when the days-long wet weather forced a last minute change of plans.
Read more...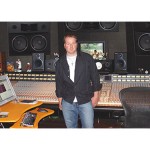 ATLANTA, GEORGIA: It was the limited horsepower of the digital audio workstation that he was using at the time that first led Atlanta-based independent studio engineer John Horesco to investigate Metric Halo's console-style audio processing plug-in, ChannelStrip. Now, just a few years later, Horesco finds that the plug-in has become such an essential part of his setup and he is doing so much 'in the box' that he hardly ever uses a mixing console.
Read more...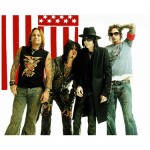 HOPEWELL JUNCTION, NEW YORK: Front-of-house engineer Jon Lemon, a veteran of tours with such musical heavyweights as Oasis, nine inch nails, Beck, The Cure, and Depeche Mode, is currently on the road with the recently reunited Mötley Crüe, and has his trusty Metric Halo Mobile I/O rig running SpectraFoo analysis software by his side at every show. According to Lemon, the setup is fully complementary with his preferred digital mixing console and digital loudspeaker processors, allowing him to optimize the sound system in each venue on the tour in a matter of minutes.
Read more...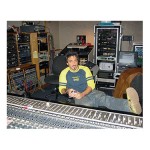 LOS ANGELES, CALIFORNIA: When recording engineer and mixer Thom Russo goes to a session, Metric Halo's ChannelStrip is guaranteed to get a good workout. Russo, whose client list includes Eric Clapton, Macy Gray, Audioslave, System of a Down, Enrique Iglesias, Juanes, Jay-Z, Babyface, Kinky and many, many others, is never without the console-style audio processing plug-in.
Read more...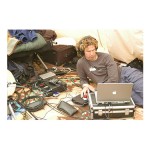 MELBOURNE, AUSTRALIA: About to embark on a ten-month tour and with record label deadlines looming, multi-instrumentalist Simon Lewis went in search of a high-quality, portable and versatile digital audio system to take on the road. That was three years ago. And the solution that Lewis found, and uses to this day, Metric Halo's Mobile I/O 2882+DSP and ULN-2 production interfaces, not only allowed him to finish his remixes but also made it much easier to produce the live remote recordings of world music that are central to his work.
Read more...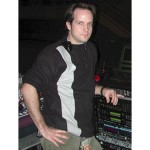 NEW YORK, NEW YORK: Never a fan of bulky digital audio tape machines, much less remote recording trucks, engineer Philip Harvey was one of the first to adopt the lightweight and streamlined solution offered by Metric Halo for live recording. Harvey mixes front-of-house for WB/Reprise artists, The Secret Machines, and recently completed a six-week U.S. tour with the band during which he recorded shows using a 24-track Metric Halo rig that occupied just three rack spaces, plus a PowerBook and a FireWire hard drive.
Read more...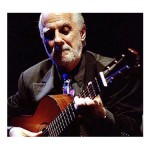 SAN DIEGO, CALIFORNIA: Music runs deep in Oscar Castro-Neves. The multi-faceted guitarist / composer / arranger / producer was there in Brazil as one of the founding fathers of Bossa Nova, along with Antonio Carlos Jobim, João Gilberto, and a few others. During his long career, Castro-Neves has led his own quartet, was featured with Sergio Mendez' Brazil 66 for fifteen albums, and has performed and recorded with such artists as Quincy Jones, Ella Fitzgerald, Herbie Hancock, Stevie Wonder, Dave Grusin, and countless others. His film credits include "Blame It On Rio," "Dirty Rotten Scoundrels," "L.A. Story," "Sister Act II," and many others.
Read more...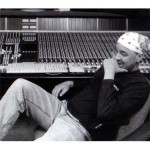 LOS ANGELES, CALIFORNIA: After more than 25 years in the business, producer, mixer, and studio and live sound engineer Bobby Brooks boasts an impressive resume that spans many musical genres, from classic Motown to heavy metal. In that time, Brooks, who operates out of his own Archangel Studio, has used every music production tool out there, but none has proved more essential than Metric Halo's ChannelStrip plug-in.
Read more...
«
Start
Prev
21
22
23
24
25
26
Next
End
»
Page 24 of 26