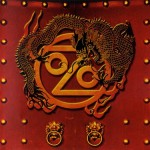 MALIBU, CALIFORNIA: It was a long, hot, busy summer for Aurafonic Records, the label established by multi-award-winning Latin music producer/composer KC Porter and production/composing partner Sebastian Jacome, with many major album projects completed and others scheduled for the upcoming months. Jacome, a graduate from the Berklee School of Music, and KC Porter worked together on Ozomatli's Grammy-nominated, "Don't Mess With The Dragon." Says Jacome, "KC was one of the engineers and producers of that album. I programmed the beats, played some guitars and arranged some strings – a little bit of everything" Porter, alongside Robert Carranza, Serbhan Ghenea and John Hanes, was recently nominated for a 2007 Grammy Award in the Best Engineered Album, Non-Classical category for the recording.
Read more...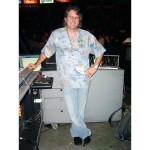 TORONTO, CANADA: Front-of-house engineer Brad Madix will have an opportunity to reacquaint himself with an old friend on his next gig. Madix, who embarks on an extensive international tour with Canadian rock legends Rush in mid-June, is looking forward to once again working with Metric Halo's SpectraFoo analysis software after a six-month separation.
Read more...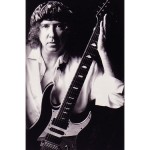 HOLLYWOOD, CALIFORNIA: Tom Hanks' writing and directorial debut, "That Thing You Do!" captured the innocence of the early '60s pop scene with a story about a young band, The Wonders, that wins a talent contest, scores a hit single then breaks up, all during one summer. With a ten-year anniversary DVD of the film due soon, producer and musician Neil Citron recently used his Metric Halo Mobile I/O to transfer nearly three-dozen of the original title song contenders for inclusion on the special edition disc.
Read more...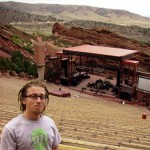 ALBANY, NEW YORK: Although it has a well-earned reputation as one of the best sounding and most user-friendly audio recording interfaces available, Metric Halo's Mobile I/O offers much more. According to Sean Quackenbush, front-of-house engineer with Robert Randolph and the Family Band, "It's like an audio Swiss Army Knife. It can be whatever you need it to be."
Read more...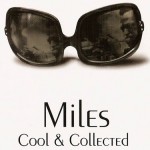 LAS VEGAS, NEVADA: Artist, engineer and producer Pat Thrall is redefining the art of the remix through his work on classic recordings from the late 1960s, introducing a whole new generation to the music of Miles Davis and Sly and the Family Stone, while carefully preserving the integrity of the original tracks. Complementing the original eight-track masters with overdubs by a host of current music artists, Thrall relies heavily on Metric Halo's ChannelStrip plug-in to insure that the old and the new recordings are correctly balanced in the remix.
Read more...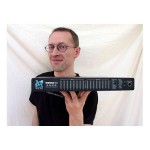 CORK, IRELAND: For his new album of solo instrumental music, Celtic harp player Ralf Kleemann relied on a minimal recording rig that integrated Metric Halo's Mobile I/O 2882 interface with nothing more than a laptop computer, a handful of microphones and a couple of preamps. Although the recordings for Kleemann's second solo album of all-original material, "Tides," were made in the living room of his house in Cork, Ireland, his pristine mobile recording setup and attention to detail have led many listeners to believe they were recorded in a high-end studio.
Read more...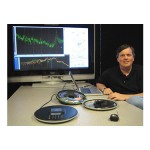 AUSTIN, TEXAS: Cold War era nuclear submarines may seem an unlikely source of inspiration for a conference telephone design. But with the assistance of some declassified documents, plus Metric Halo's SpectraFoo analysis software, LifeSize Communications has set a new benchmark in sound quality with a revolutionary phone that combines a patent-pending microphone array with beam forming technology to bring high-definition audio to the boardroom.
Read more...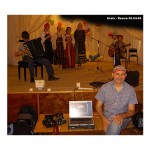 FAVARA, ITALY: Italian pianist/composer/arranger and recording engineer Graziano Mossuto is bringing musicians on two continents together, with the help of Metric Halo, for an ambitious project entitled "Ramalé From Mediterranean To Mongolia." For the last three years Mossuto has criss-crossed Europe and Asia with a portable setup, based around the Metric Halo Mobile/IO 2882, recording local musicians performing his compositions for the elaborate world music project.
Read more...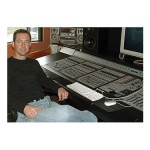 NASHVILLE, TENNESSEE: Ask Billy Decker, an in-demand mixing and recording engineer working with some of the hottest country music acts in Nashville, what his favorite piece of studio technology is from the last several years and he'll be quick to single out Metric Halo's ChannelStrip plug-in. "I can't mix without it," he exclaims.
Read more...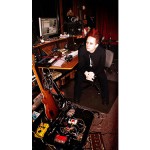 LOS ANGELES, CALIFORNIA: Tim Skold is not unique in his reliance on Metric Halo's ChannelStrip plug-in to "tie up" the loose ends of Marilyn Manson's productions - there are many, many users who swear by the all-in-one mixing tool - but he does hold several unprecedented distinctions. Brought in as producer for the band's 2003 studio release,"The Golden Age of Grotesque" (#1 Billboard Album Chart), additionally contributing bass, guitar, synthesizer and programming, he was asked to stay with the band permanently as the bass player. Skold is the first band member to not only use his real name, but also share production credits with the bandleader.
Read more...
«
Start
Prev
21
22
23
24
25
26
Next
End
»
Page 23 of 26